Battle of the Meme Coins: NuggetRush Sets Market Ablaze As Dogecoin & Pepe Struggle to Find Traction?
Disclosure: Crypto is a high-risk asset class. This article is provided for informational purposes and does not constitute investment advice. By using this website, you agree to our terms and conditions. We may utilise affiliate links within our content, and receive commission.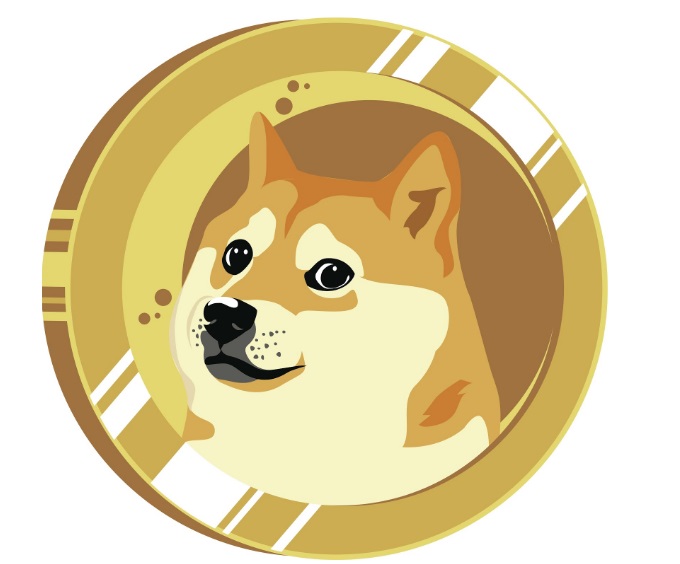 NuggetRush (NUGX) combines gaming, blockchain, and real-world gold mining in a play-to-earn model.
Unlike Dogecoin and Pepe, NuggetRush offers real-world utility, aiding artisanal miners in underdeveloped countries.
With a solid Ethereum blockchain foundation, NuggetRush emerges as a meaningful meme coin with investment appeal.
Every so often, a new player emerges in the crypto market claiming to redefine the landscape. We've seen Dogecoin (DOGE) and Pepe (PEPE) take the meme coin culture to stratospheric heights. In this dynamic milieu, discerning the top altcoins from a fleeting spectacle becomes an exhilarating yet daunting task for both novices and seasoned traders.
Here comes NuggetRush (NUGX), a new meme coin on the block, imbued with unique attributes that not only make it a lucrative investment but potentially the harbinger of a new wave in the meme coin sector. Unlike the predecessors, NuggetRush is here with a meaningful mission entwined with a solid investment appeal.
NuggetRush (NUGX)
NuggetRush (NUGX) isn't just about the memes; it's a bold stride into creating tangible value out of the virtual world. Built on the robust Ethereum blockchain, it intertwines gold mining, cryptocurrency, and real-world artisanal mining into an innovative play-to-earn game.
This fusion doesn't just stop at providing an immersive gameplay experience; it extends its reach to help artisanal miners in underdeveloped countries. As the meme coin culture grows, it brings forth more and more altcoins to buy, each vying for a spot under the crypto limelight.
The best altcoins resonate with a real-world utility, and NuggetRush makes a strong case here. Its tokenomics is tailored to fuel various ecosystem facets, including marketing, partnerships, and ecosystem rewards, showcasing a well-thought-out roadmap to sustainability and growth.
The ongoing successful presale, which is in Round 1, has already seen over 7.5 million NUGX sold at 0.01 USDT each, indicating a burgeoning investor confidence in this altcoin.
Its ecosystem is rich with opportunities, be it through ecosystem participation rewards or the exchange of in-game assets for real world assets like gold and cash under the GameFi model.
With NFT Staking offering up to 20% APY and a player-driven peer-2-peer NFT marketplace, it caters to the flourishing NFT community.
Moreover, the unique concept of Impact Gaming underlines NuggetRush's commitment to aiding artisanal miners in underdeveloped countries, merging the realms of gaming, blockchain, and real-world impact into a coherent, meaningful, and exciting narrative.
NuggetRush stands out as one of the top altcoins with a narrative that's as real as it gets. It's not just about amassing tokens; it's about embarking on a golden adventure where every mine explored and every strategy crafted holds a promise of valuable digital treasures.
The play-to-earn model isn't just a tagline but a reality, making it one of the exciting altcoins to watch. Amidst a sea of fleeting meme coins, NuggetRush's blending of the virtual with the real, echoes a lasting resonance, offering more than just a speculative asset, but a journey with a cause.
Dogecoin (DOGE)
Now, let's shift gears and glance at Dogecoin (DOGE). This meme coin saw a meteoric rise, thanks to a plethora of social media hype, spearheaded by influential figures. However, it's essential to understand that Dogecoin's infrastructure has not seen significant development over the years.
DOGE initially started as a joke, and its inflationary tokenomics, where there's no cap on the total supply, pose a significant hurdle towards its potential growth in value over time.
Pepe (PEPE)
Pepe (PEPE) too, had its fair share of the limelight in the meme coin space. Yet, it falls short when it comes to providing any substantial utility or value proposition beyond being a collectible. The absence of a solid use-case or a defined roadmap makes it a speculative asset, with its price heavily influenced by market whims.
Conclusion
The rise of NuggetRush (NUGX) signals a paradigm shift in the meme coin arena. It's not just about the memes; it's about melding memes with meaningful missions.
With a solid Ethereum blockchain foundation, innovative gameplay, real-world impact, and a promising investment appeal, NuggetRush is poised to not just ride the meme coin wave, but possibly lead a new wave of meaningful meme coins.
As the crypto-enthusiasts are getting swept up in this new rush, it's clear that NuggetRush isn't just a fleeting trend, but a substantive venture with the potential to redefine what meme coins could entail in the blockchain sphere.
Visit NuggetRush Presale Website
---