Battle Infinity Play-to-Earn Platform Set to Surge as Staking Offers 25% Rewards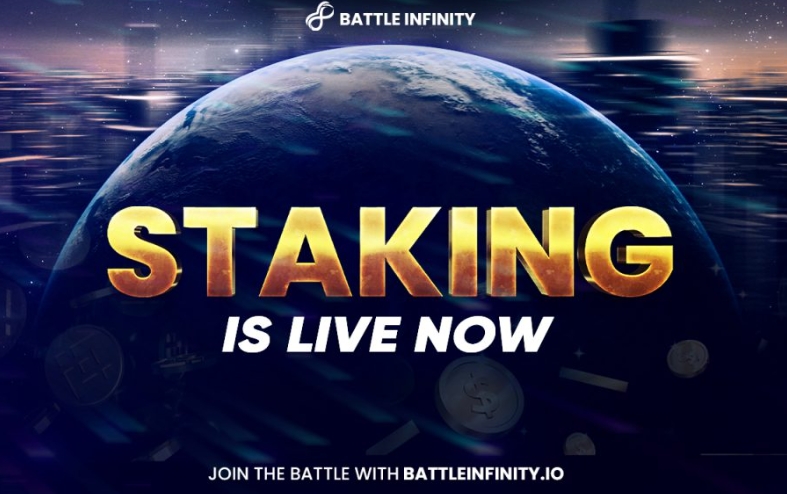 Disclaimer: The Industry Talk section features insights by crypto industry players and is not a part of the editorial content of Cryptonews.com.
Battle Infinity is the gift that keeps on giving. First, it had an extremely successful presale, selling out within 25 days of the scheduled 90 days. Then, a PancakeSwap listing cemented IBAT's status as one of the best Metaverse crypto coins by surging more than 700% during its listing.
Now, Battle Infinity has set staking live. Investors who missed out on the capital appreciation IBAT provided have a chance to earn rewards with IBAT staking.
Staking requires investors to lock in their coins for a certain period. The benefit is that investors earn rewards while maintaining ownership of the coins during the staking period. It's a great way for investors to earn a passive income while also enjoying special benefits as stake investors.
Battle Infinity enables investors to flexible and time-lock staking. Each offers its own benefits, but the main difference is the rewards that investors can earn.
With flexible staking, investors can choose the number of coins they wish to lock. In exchange, they will earn a 12% annual percentage yield (APY). Battle Infinity enables investors to re-stake the interest earned on the tokens and withdraw them at a later stage. It's a similar concept to earning compound interest on fiat currency.
To claim 25% APY, investors can opt for time-lock staking. That requires investors to lock in a certain number of IBAT tokens for a specific amount of time. In this case, investors need to lock in their coins for a year to claim 25% APY.
Other options include locking in coins half-yearly (20%), quarterly (17%) and monthly (14% APY).
Detailed information about how to buy Battle Infinity tokens and stake the coins is available on the platform's website.
---