BAKTAT's Blockchain Crowdfunding Platform Allows Anyone to Join Farming Without Breaking a Sweat
Disclaimer: The text below is a press release that is not part of Cryptonews.com editorial content.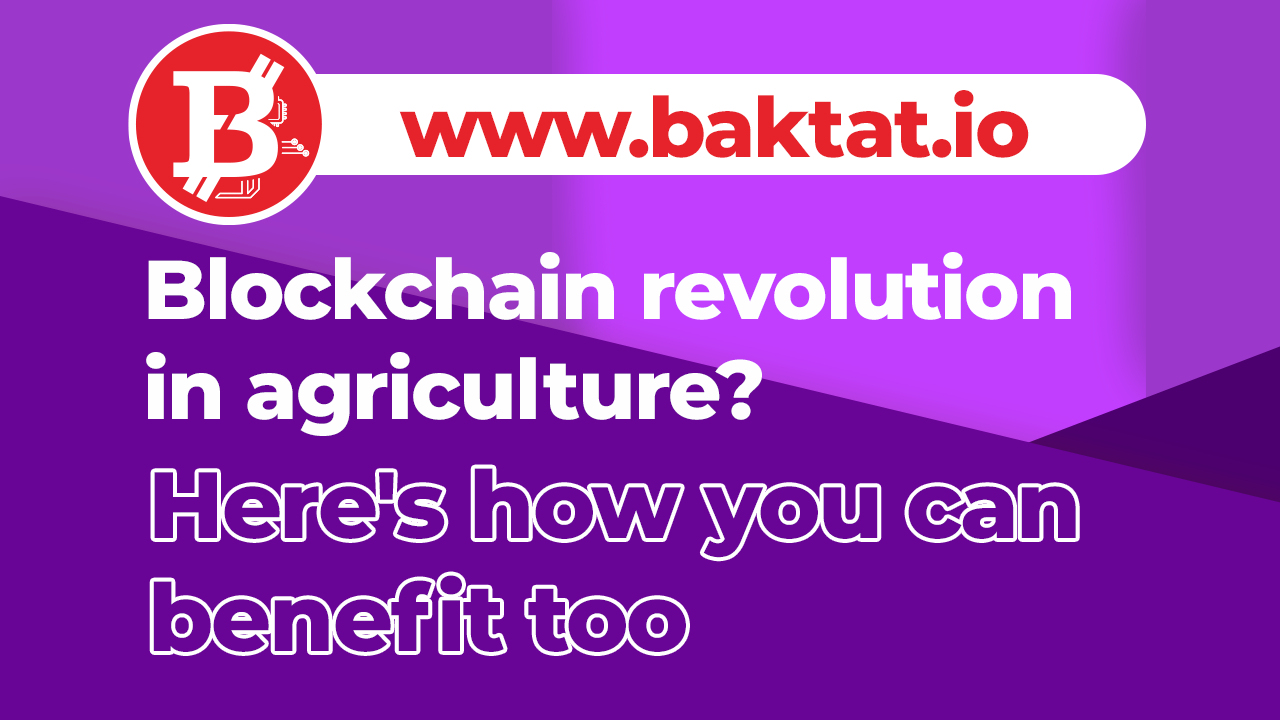 For years, experts have been insisting that the blockchain sector has use cases across different sectors. Due to its inherently decentralized makeup, it is an excellent tool for coordination. Blockchain platforms promise unparalleled transparency and efficiency.
But the industry is largely confined to DeFi, gaming, and collectibles now. It has to change. And that's where projects like BAKTAT token come in. They show that blockchain is capable of making real-world differences, which in turn will underpin the stable growth of cryptocurrencies.
In this article, we will take a closer look at BAKTAT token and how it allows more people to benefit from farming using blockchain technology.
An introduction to BAKTAT Farming
Love the idea of farming, but don't have the time or skills for it?
BAKTAT Farming helps you enter the agriculture industry without getting your hands and feet dirty. With BAKTAT token, you don't need to buy farms, equipment, and cattle to profit from farming.
Let's see how.
BAKTAT is a prominent brand that was launched in 1991. It boasts a large network of manufacturers, suppliers, and end customers. With the new initiative, BAKTAT's goal is to develop a blockchain ecosystem where customers can use their BAKTAT Germany Token to participate in agricultural projects around the world.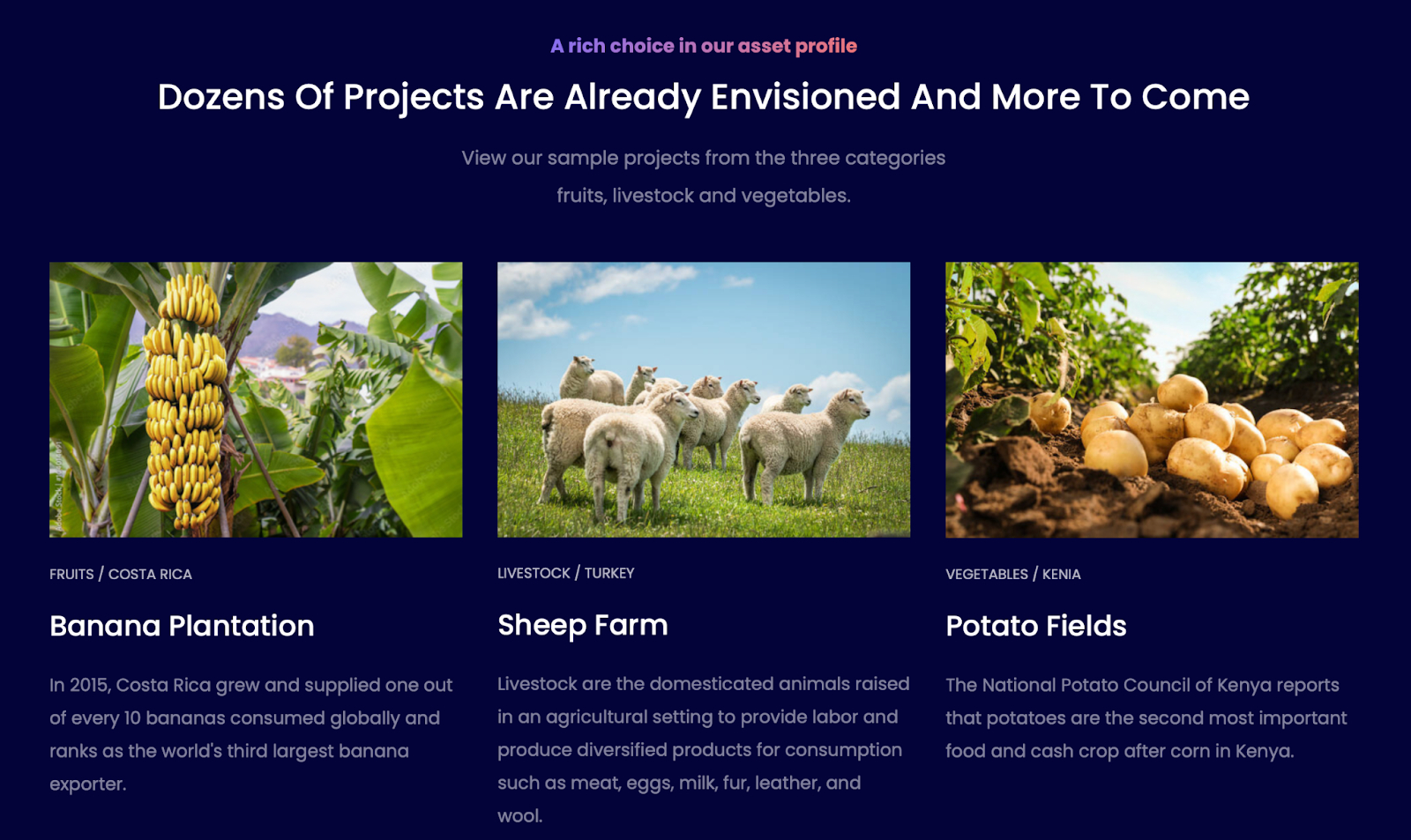 These are the key plans BAKTAT token has laid out:
Enable motivated people to get a foot into entrepreneurship
Start projects on 20.000 hectare land (short term)
Expand projects to 80.000 hectare land (long term)
Partnerships with owners of farmland
BAKTAT's asset profile covers diverse projects in more than 42 categories across the globe. The blockchain extension's goal is to secure the best locations worldwide for farming using retail investors. It will acquire the necessary licenses and land to create an infrastructure centered around the BAKTAT token.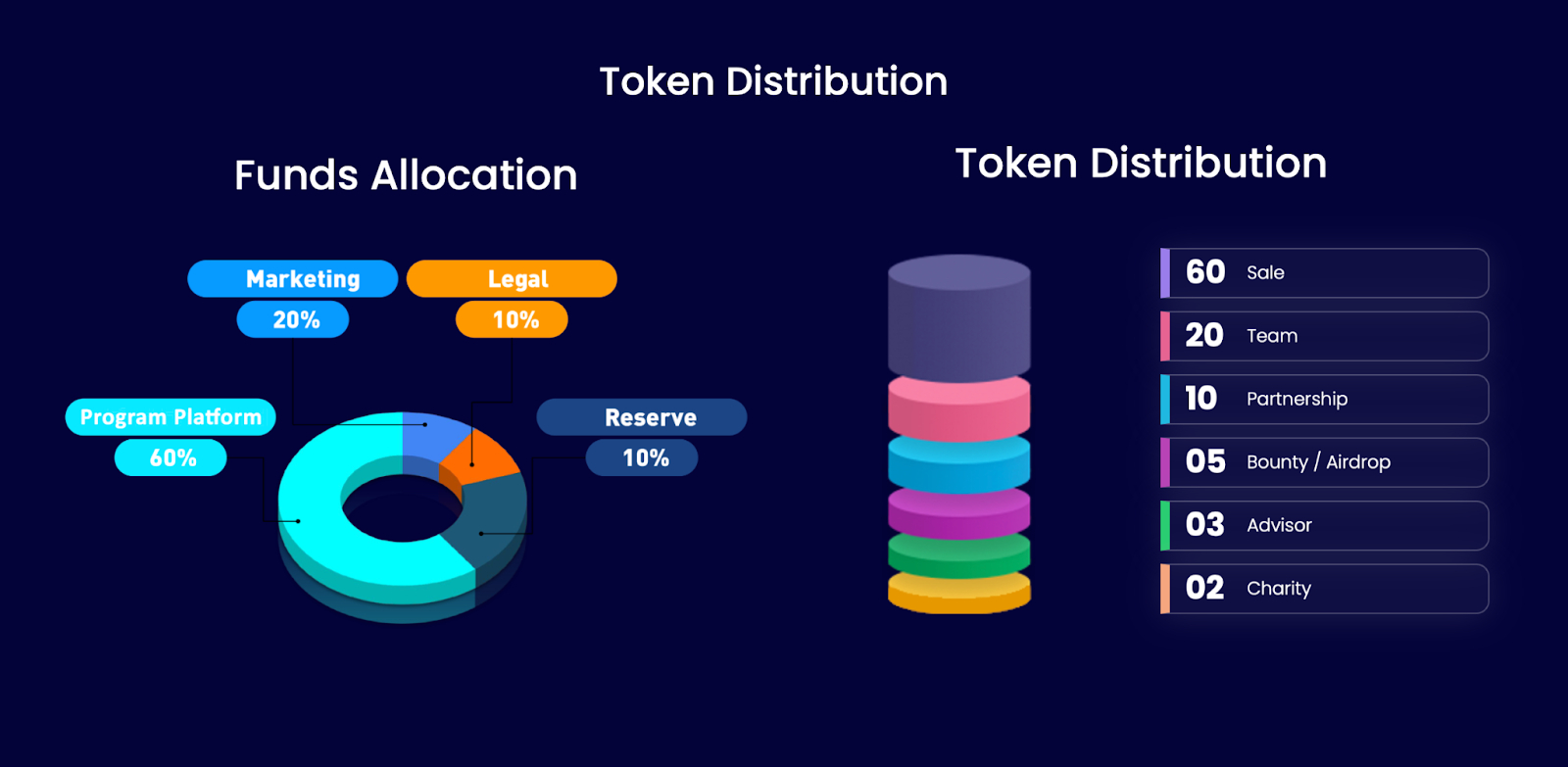 The BAKTAT Token ecosystem is large and extensive
These are the key components of the BAKTAT token ecosystem.
An integrated participation service solution for users. It allows users to buy groceries using leading cryptocurrencies like BTC or ETH or BAKTAT token.
BAKTAT mobile app where users can manage their account information, promotions, and place online orders to name a few.
A decentralized crowdfunding platform that allows thousands of retail investors to power agricultural fields all over the world. Users can pick a project of their choice and request funds from the global community. The idea is to build a wide network of agricultural farmers and investors, tapping into BAKTAT's 30 years of experience.
Thanks to the growing population and rising living standards, the retail groceries sector is thriving. It is one of the most profitable industries in the world. While most companies in the sector boost their profits by acquiring larger market share and control, BAKTAT uses its years of experience and foothold to share the profitability with those interested in farming.
The project's expertise in this industry has earned it millions of satisfied customers in and outside Germany.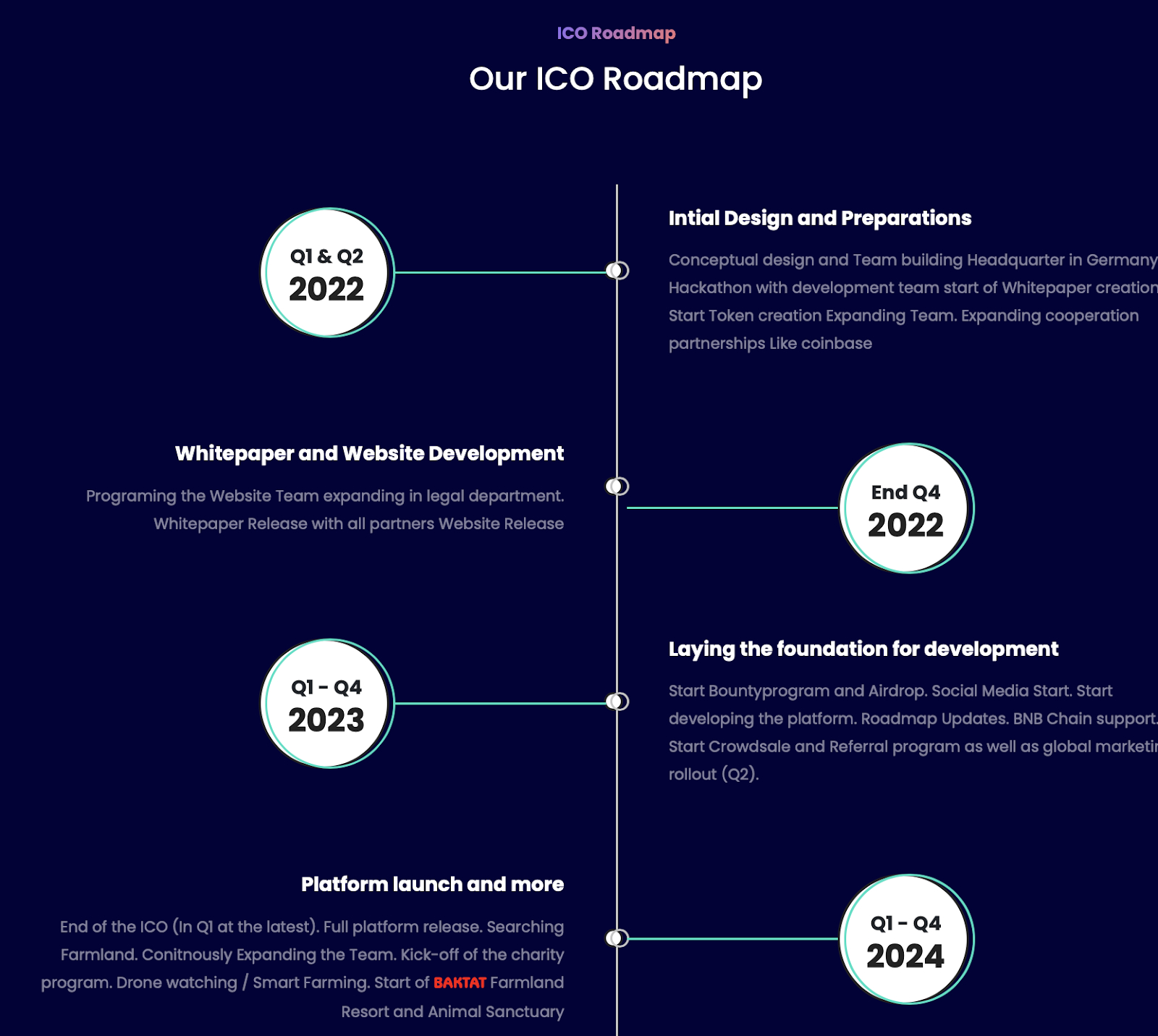 How to become a BAKTAT Token Farm and Land Profiteer
Here is how you too can invest in farming and become a BAKTAT token Farm and Land Profiteer.
Your journey begins when you acquire BAKTAT Germany Token, the native cryptocurrency of the platform. (The presale of BAKTAT token is now live.)
Once you receive the tokens in your wallet, go to Baktat.io. Here, you will find an array of agricultural projects or products you want to participate in.
Use BAKTAT Germany Token to enter a project of your choice and secure reliable passive income from it.
You will start receiving Farmland Shares, which can be staked in exchange for BAKTAT Germany Tokens.
During staking, you will receive a percentage of the net profit generated in the chosen project in BAKTAT Germany Token.
The simple and sustainable processes generate reliable medium and long-term income for participants. No matter what your background is, you can profit from a wide range of farmland projects with BAKTAT token.
BAKTAT token streams deposited funds into no-loss projects. After harvesting and selling, the rewards are shared with BAKTAT token users based on their contributions. Since there are over 40 projects and products available, a small amount of tokens can still earn huge rewards for participants.
Buy BAKTAT token before it's too late
The crypto market is in no dearth of projects or assets. Most embark on ambitious missions with grand promises for investors. But they forget the importance of a market-relevant use case in supporting the value of the token.
That urged BAKTAT to diversify the factors that drive the demand for the token. The strong farming use cases set it apart from the market. Although most of us love the romantic notion of farming and are quite aware of its profitability, we are reluctant to get ourselves dirty. Our skills are better used where we excel.
BAKTAT token allows people to generate passive income from farming using their small savings.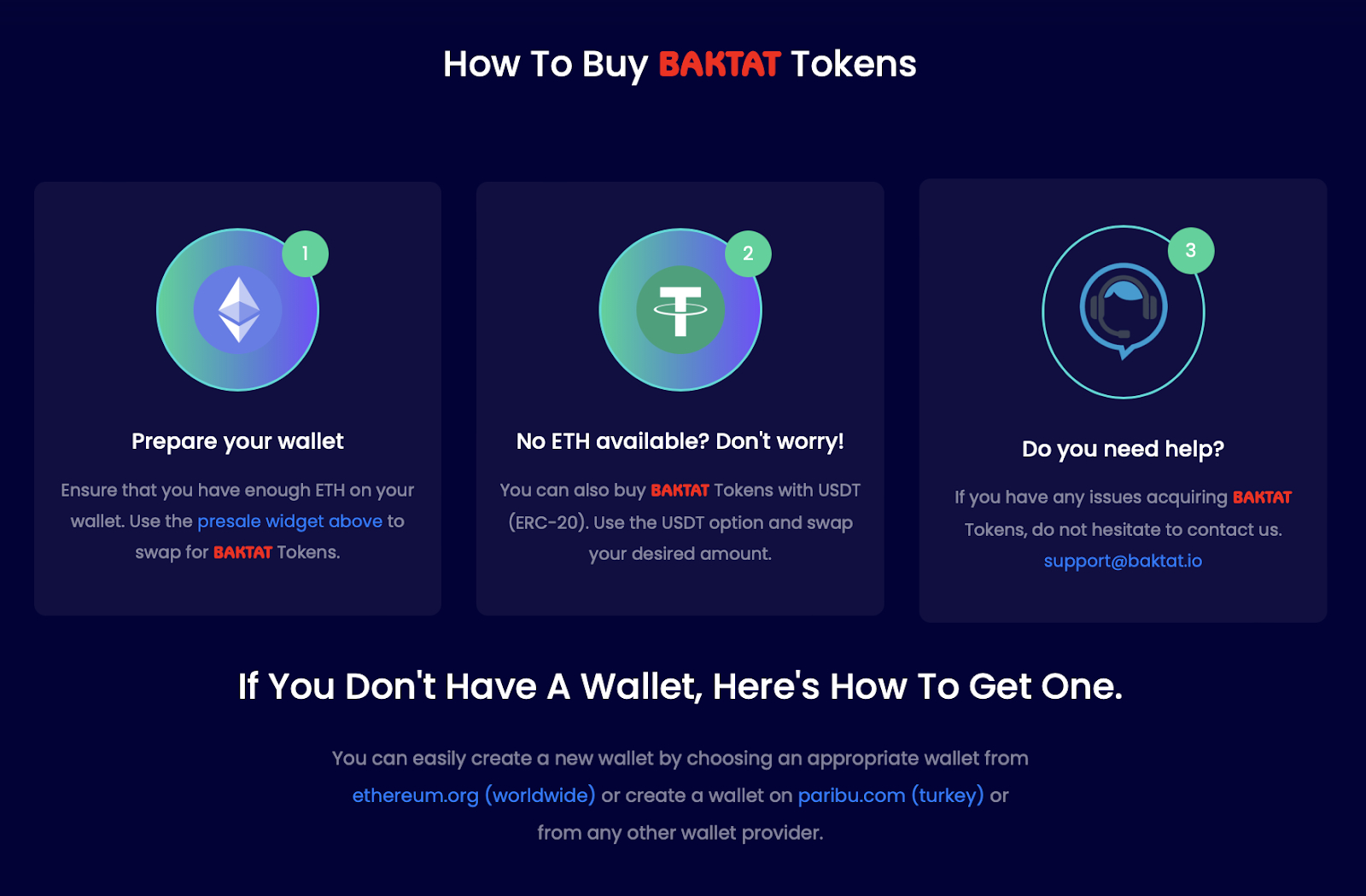 The ongoing BAKTAT token presale offers the best gateway to acquire the token at a low cost. It allows purchases in ETH and USDT. Make sure you sign up early to avoid missing out on the opportunity.
This project is the trademark and patent application of the EU registration number: 018681672 Baktatcoin
---