Bahamas, Cambodia, China Lead Global CBDC Race, UK Launches Taskforce
The Bahamas, Cambodia, and China are the three countries with the most mature central bank digital currency (CBDC) projects, as only 23% of the world's retail projects have reached the implementation stage, and close to 70% of wholesale projects are in pilot program phase, according to international consultancy PwC. Meanwhile, today, the Bank of England (BoE) and Her Majesty's Treasury announced the joint creation of a new Taskforce to coordinate work on the potential UK CBDC.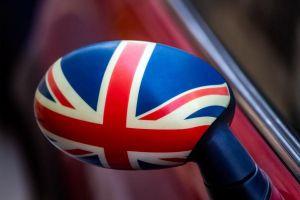 The Bahamas and Cambodia secured top positions on the podium as their respective CBDC projects are live, while China is currently testing its digital yuan project. More than 88% of the world's CBDC projects that are currently in the pilot or production phase use blockchain technology, according to data from the report, which was obtained by Bloomberg.
"CBDCs will contribute significantly to the modernization of the international monetary landscape, hand-in-hand with reconfiguration in both payment and financial infrastructure," according to PwC, who estimates that this new type of money will generate new opportunities for further digitization in both corporates and financial institutions.
Within the field of interbank or wholesale projects, Thailand and Hong Kong were tied for the top spot, followed by Singapore, Canada, and the UK, PwC said.
Meanwhile, the BoE and the Treasury, alongside the Taskforce launched:
a CBDC Engagement Forum to engage senior stakeholders and gather strategic input on all non-technology aspects of CBDC
a CBDC Technology Forum to engage stakeholders and gather input on all technology aspects of CBDC from a diverse cross-section of expertise and perspectives.
The central bank also said it will establish a CBDC Unit that will lead its internal exploration around CBDC and external engagement on CBDC.
The BoE and the Treasury stressed that they have not yet made a decision on whether to introduce a CBDC in the UK, and they "will engage widely with stakeholders on the benefits, risks and practicalities of doing so."
Per the announcement, a CBDC would be a new form of digital money issued by the Bank of England and for use by households and businesses. "It would exist alongside cash and bank deposits, rather than replacing them," they said.
Meanwhile, per the PwC report, other large economies, such as the US and the European Union, have lagged behind, but recent statements by decision-makers indicate that the European and American CBDC projects could gain traction amid increasing pressure from China and its digital yuan initiative.
Also, motivations behind the countries' respective CBDC efforts vary, with some countries declaring they want to use such currencies to increase their populations' financial inclusion, and others aiming to use them as a source of enhanced control over their monetary policies.
As reported, speaking at a panel discussion held last March during the annual BIS Innovation Summit, an event hosted by the Bank for International Settlements, Changchun Mu, Director-General of the Digital Currency Institute of the People's Bank of China, admitted that Chinese decision-makers largely perceive cryptocurrencies as a threat to the country's monetary policy. This view has stimulated work on the roll-out of a Chinese CBDC, he said.
At the same panel, John A. Rolle, Governor of the Central Bank of The Bahamas, said that while his nation has very high levels of financial inclusion by global standards, populations inhabiting some of its smaller islands are deprived of access to banking services. This encouraged the authorities to launch the Bahamian CBDC in 2019, he said.
____
Learn more:
- Chinese Central Bank Calls Bitcoin an 'Investment Alternative'
- First or Not, The Bahamas Trumps Leading Economies with CBDC Rollout
- Architect of Launched Cambodian CBDC Also Working with 'Other Countries'
- Prepare For 'Uncertain Future of Money' – US Intelligence Center
- Swedish Central Bank Wants 'Market Actors' to Join Next Stage of CBDC Pilot
- Japanese Central Bank Starts Testing on Digital Yen
- If a CBDC Is an 'Instrument of Control,' It'll Fail – Expert
- Economists: CBDCs to 'Flop' if They Aren't Designed as Stores of Value
- 2021 Trends in CBDCs: More Pilots, Maybe Some Launches, But Not For Retail
- Post-COVID-19, Bitcoin & Co May Help UK Escape from Economic Funk
---