B2BinPay v17 Is Live To Streamline Crypto Payments with Enhanced Features and Lower Costs
Disclaimer: The text below is an advertorial article that is not part of Cryptonews.com editorial content.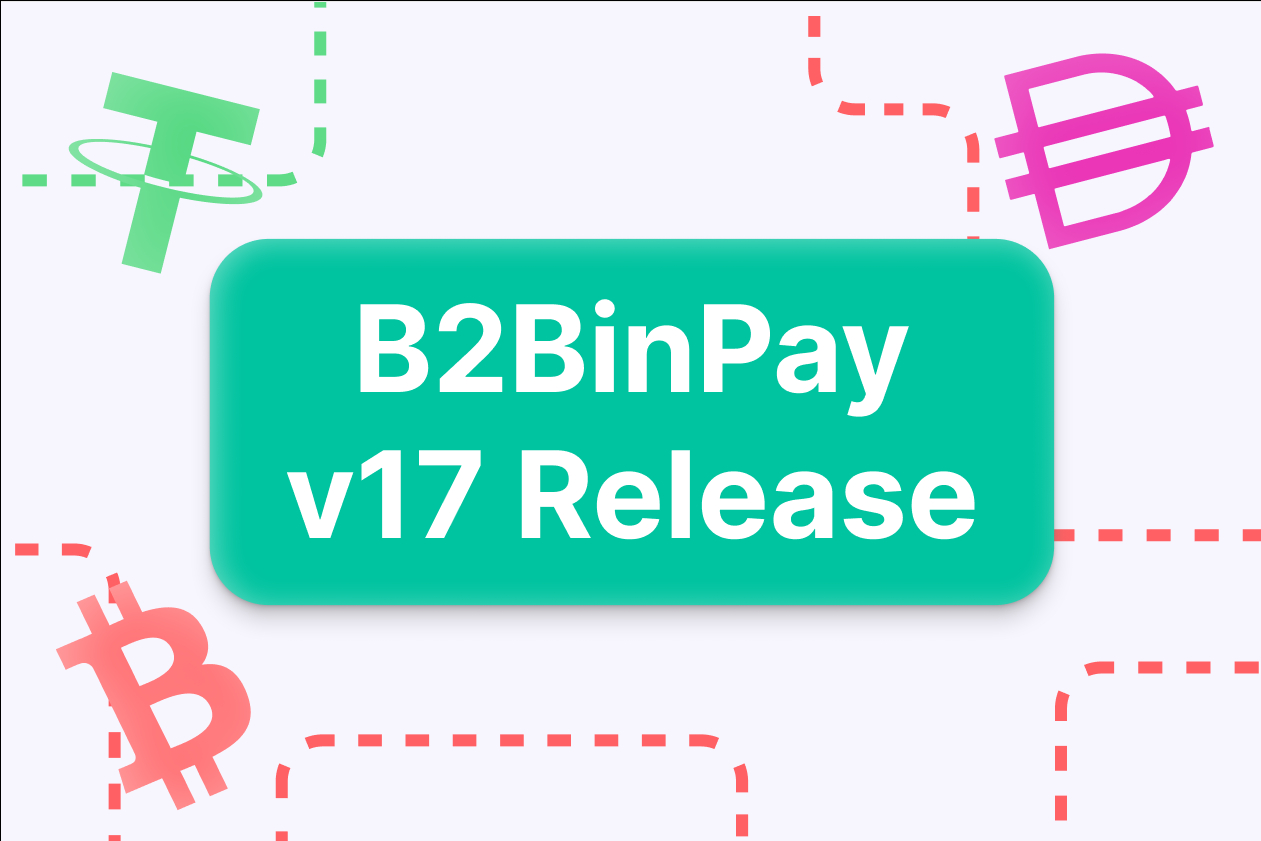 B2BinPay has rolled out its Version 17, a significant update aimed at refining the cryptocurrency payment experience for both merchants and large enterprises. This new version fine-tunes existing capabilities and brings new features and adjustments to cater to a wide range of client needs. Let's explore version 17 in more detail.
Expanded Settlement Options in Euro Coin and TrueUSD
The financial world is often volatile, making stablecoins a reliable option. B2BinPay has broadened its currency support to include TrueUSD (TUSD) and Euro Coin (EUROC) in its Merchant Wallets. This move offers businesses a more diverse range of payment options, now totalling 14 cryptocurrencies, 14 stablecoins, and 25 tokens that can be auto-converted into seven different currencies. These additions are compatible with multiple token standards like ERC20, BEP20, and TRC20, offering merchants increased flexibility in managing payments and settlements.
The introduction of EUROC, a stablecoin backed by the euro and issued by Circle, is especially significant for businesses in the Eurozone. Circle is also behind USDC, a leading stablecoin with a market cap exceeding $25 billion.
Robust Token Ecosystem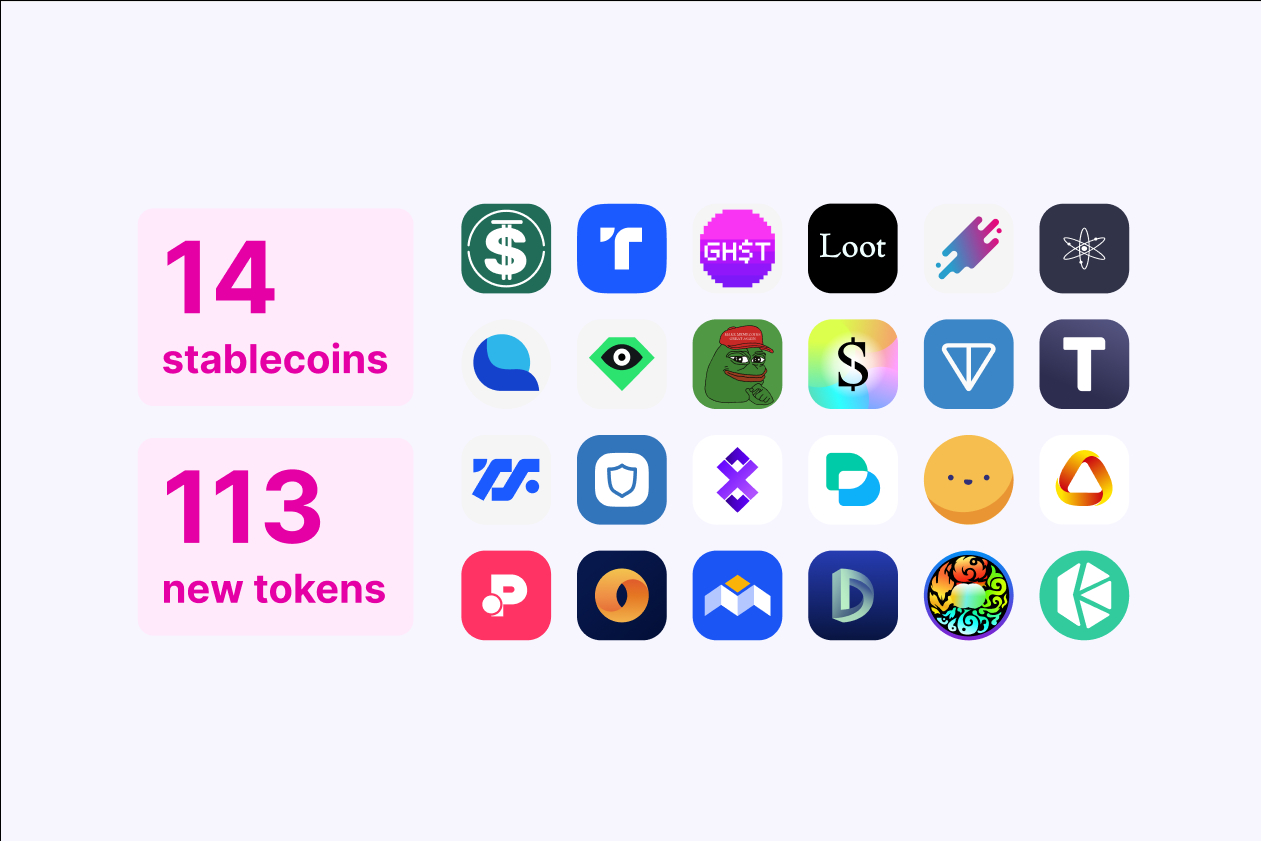 B2BinPay's enterprise-grade blockchain wallet solution is a well-rounded platform designed for organisations focusing on a crypto-only business approach. The Version 17 upgrade amplifies this by supporting 14 stablecoins and 113 new tokens across diverse blockchain networks like Ethereum, Bitcoin, TRON, and Binance Smart Chain.
More Affordable Pricing Structure
The new upgrade brings forth a more competitive pricing strategy. For merchants, the initial setup fee is now set at $500, and the transaction fees have been scaled down from 0.5% to 0.4%. New, more affordable commission tiers have also been introduced, going as low as 0.25% for higher transaction volumes.
The setup fee has been revised for institutional blockchain wallets from $1500 to $1000. This comprehensive fee now includes the activation of smart contracts on various platforms and is devoid of any hidden charges. New commission tiers have been rolled out, starting at 0.4% and going down to an impressive 0.05%.
User Experience Enhancements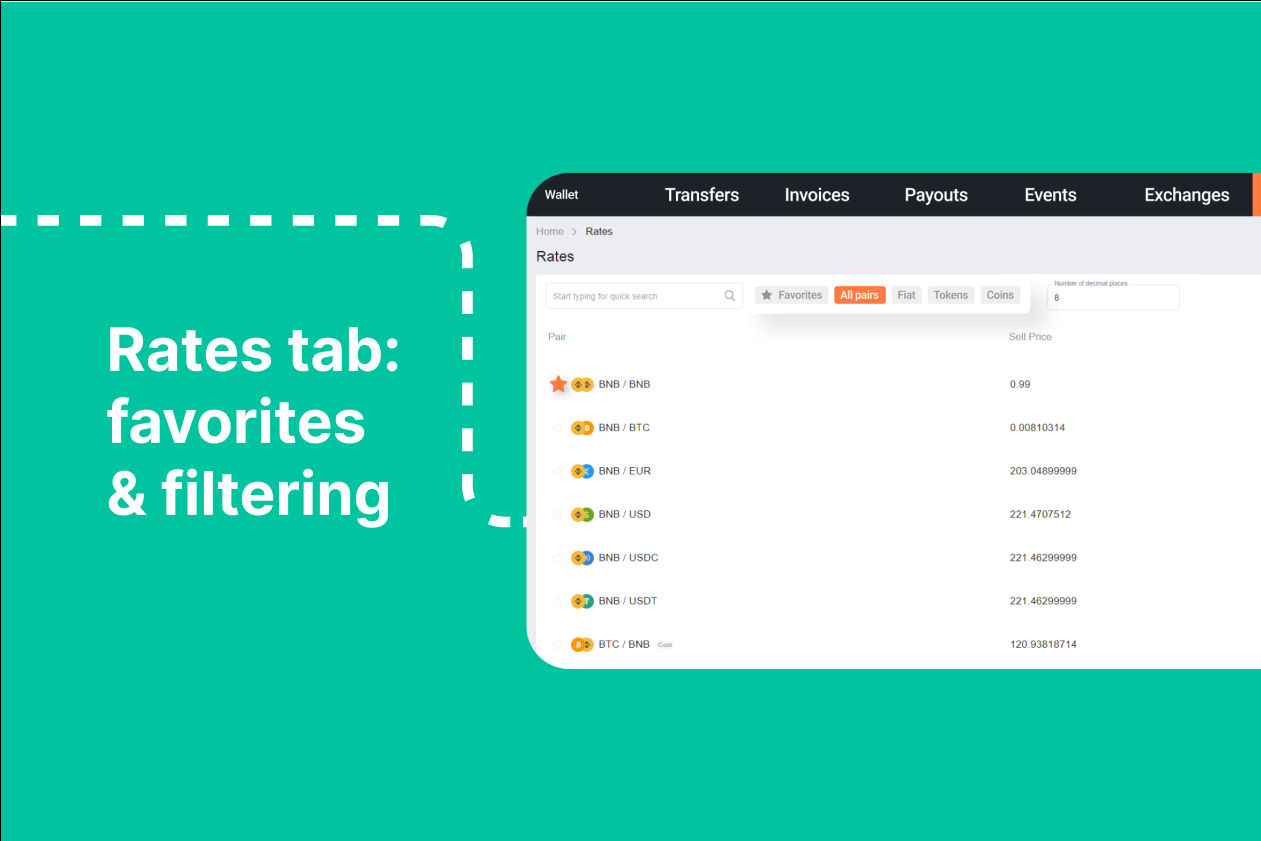 The user interface has been restructured to include new categorisation options, an alphabetical search utility, and a favourites section. Detailed onboarding documentation has been incorporated to facilitate navigation for both newcomers and veteran users.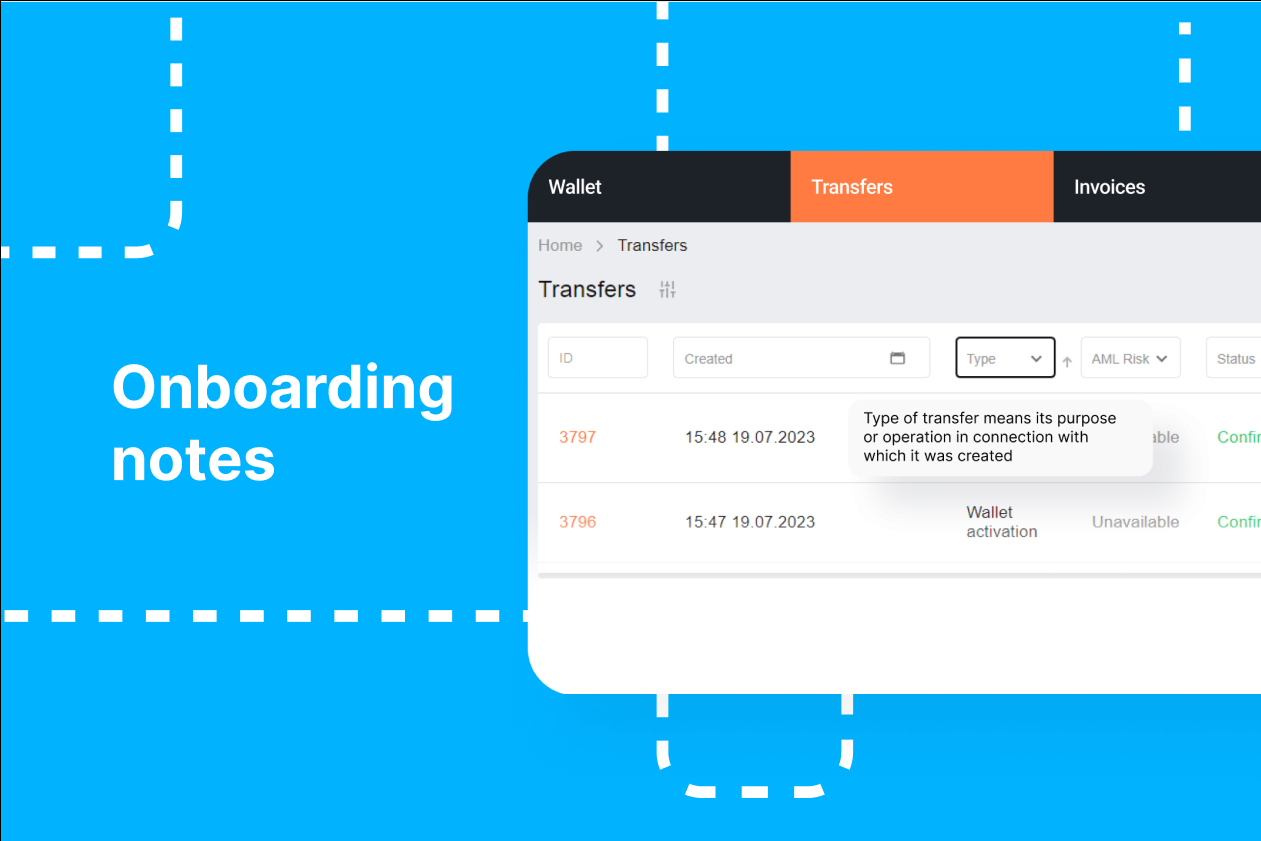 Moreover, the platform now allows for transaction fees to be displayed in the user's currency of choice, enhancing financial transparency.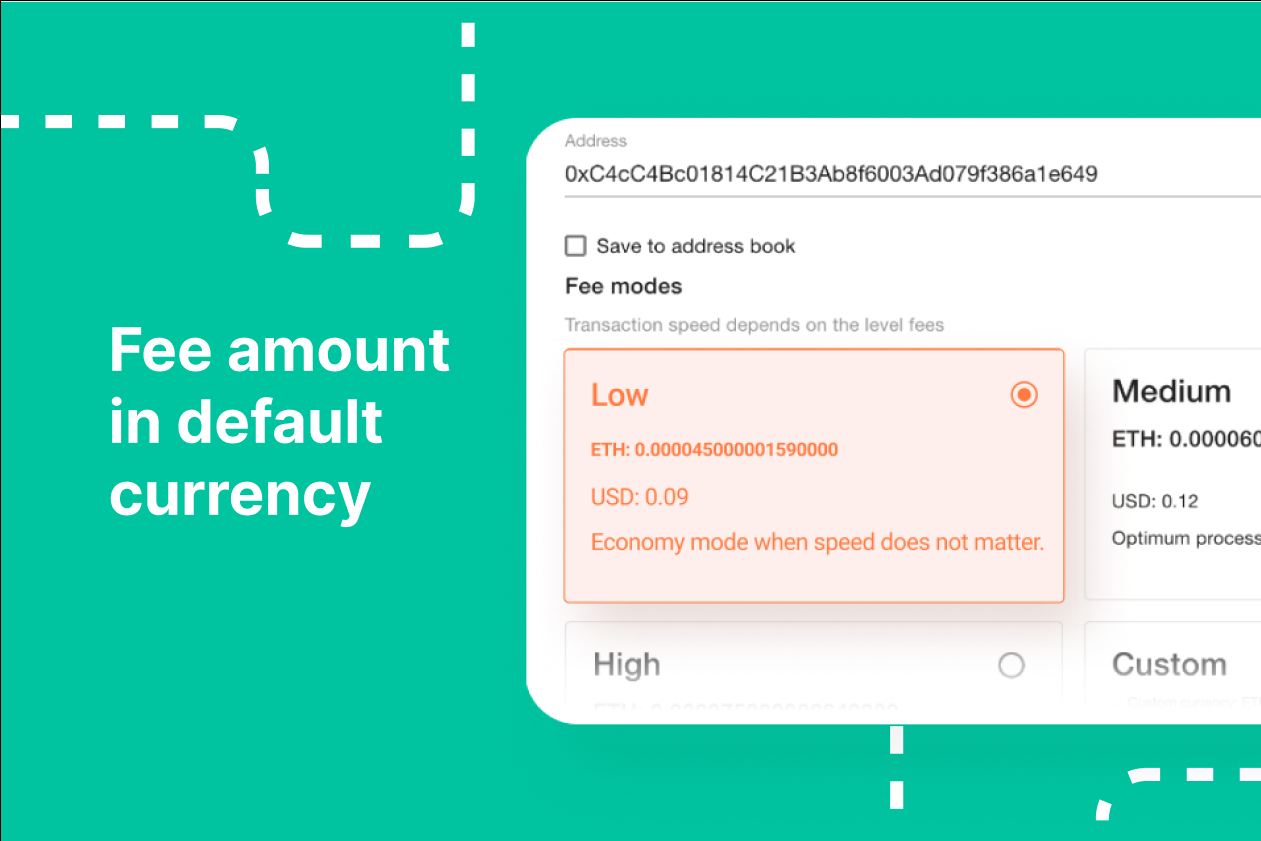 Functionality Upgrades
Several other improvements have been made to the platform's usability, such as improved dropdown menus and advanced search capabilities. The expiration limit on merchant invoices has been abolished, and an email notification system for reports has been implemented. A new "Delete Wallet" feature has also been introduced for wallets with zero balance.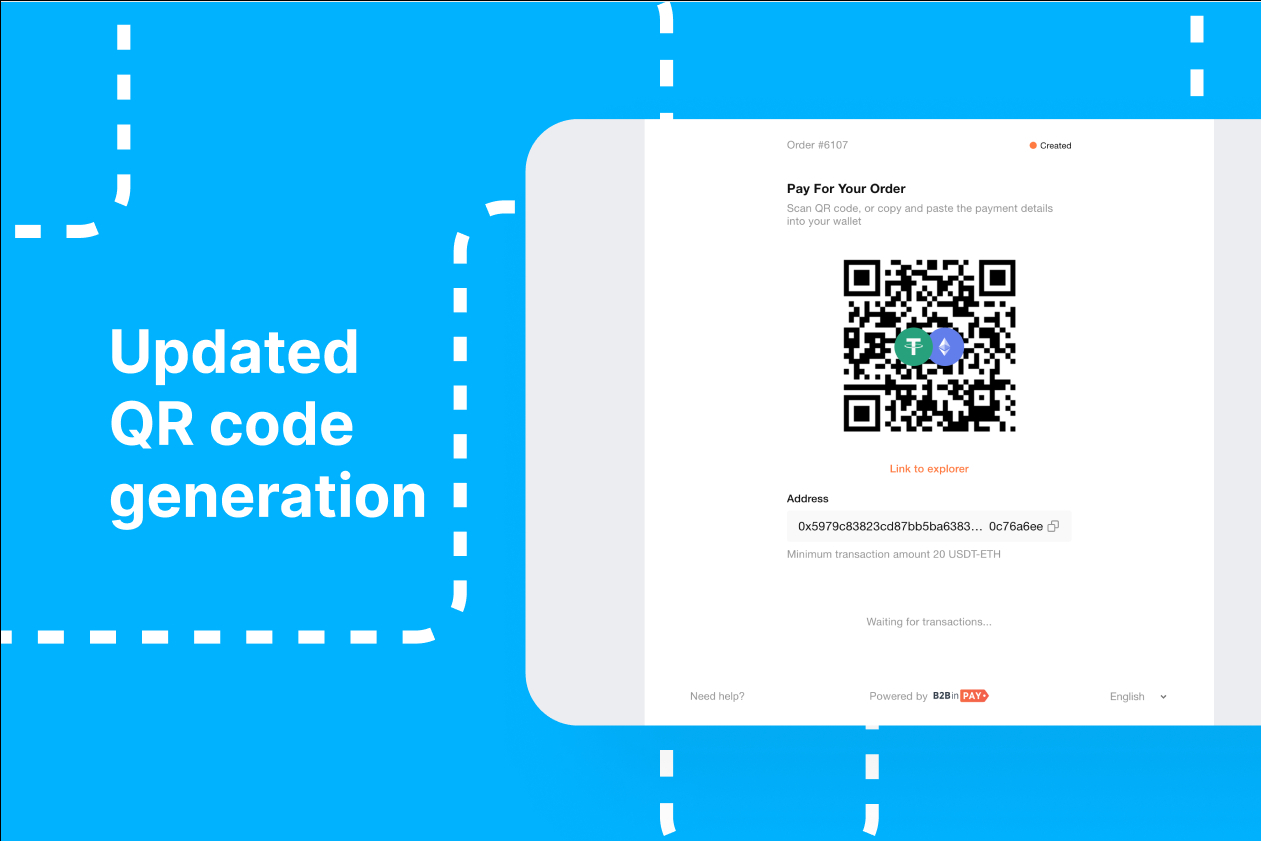 Wallet tables for enterprise customers may be sorted by both ID and currency. We have also improved the QR code generation process by including token icons above the QR code for easier readability. In addition, a pop-up box for password verification makes it simple to add or delete certain IP addresses from the IP whitelist.
Reliable Customer Support
V17 goes far beyond the visual and functional upgrades and also brings a more streamlined and efficient customer support experience. A real-time alert system has been embedded into the customer service desk, featuring an 'unread counter' to ensure users are alerted quickly whenever there's a new message in their support tickets.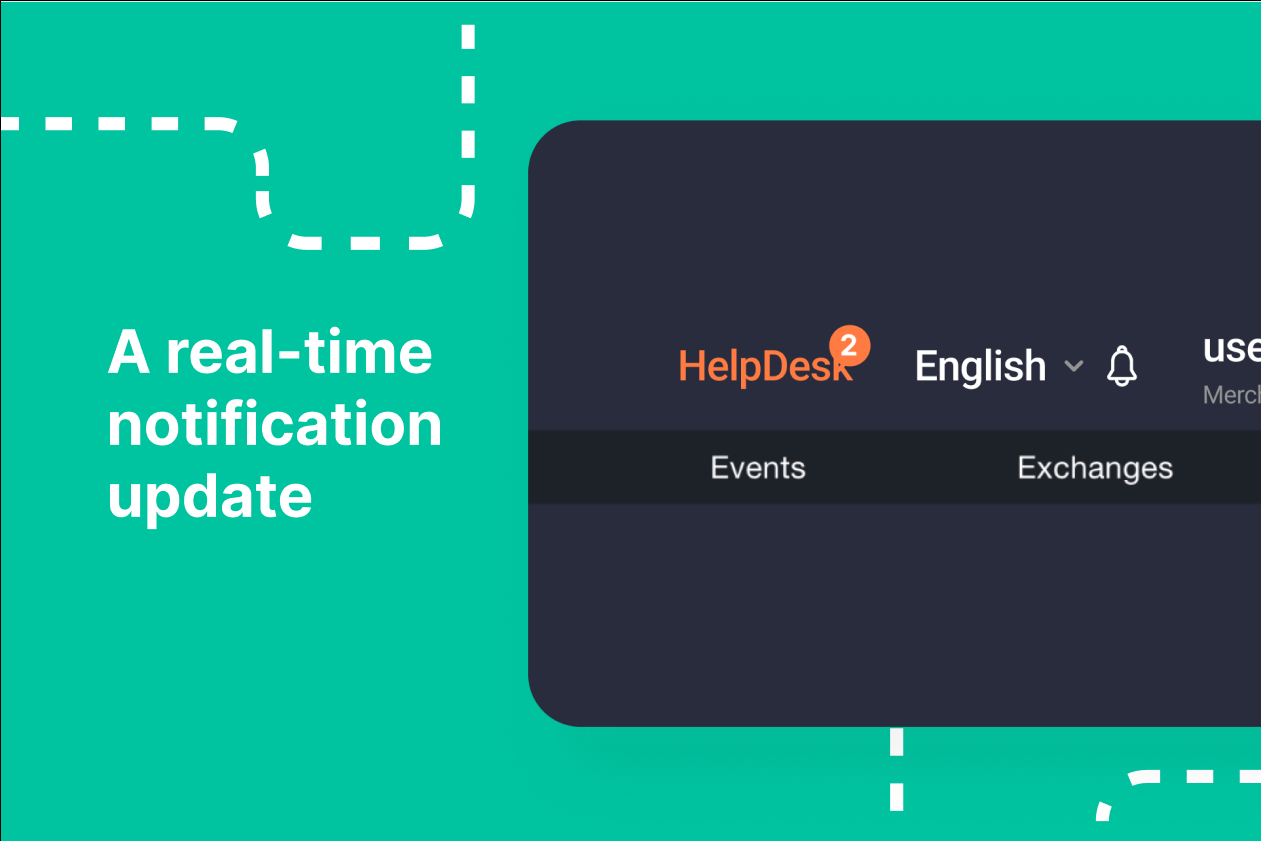 The Bottom Line
B2BinPay Version 17 is a comprehensive update meant to improve the service for a broad spectrum of clients. Versions 18 and 19 are already in the works, promising even more advanced features. With the Ledger partnership, Athletic Club sponsorship in the 2023/2024 La Liga season, and constant dedication to development, B2BinPay is ceaselessly advancing its reach and adoption. As a result, it is rapidly solidifying its position as the gold standard in cryptocurrency payment solutions.
---