Avalanche Drops After Rally, Today's Weakest Performer in Top 100
The Avalanche network's native token AVAX dropped sharply in a mostly red crypto market today, following a surge earlier this week fuelled by news that a liquidity mining incentive program has brought major integrations to the platform.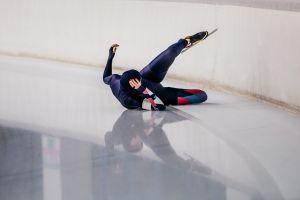 At 09:59 UTC, AVAX was down by 14.4% over the past 24 hours, positioning it as the worst performer among the top 100 cryptoassets by market capitalization.
The token trades at USD 43.09, after having reached as high as USD 59 on Tuesday this week, bringing it within short distance from February's all-time high of USD 59.4.
Despite today's fall, however, the AVAX token remains up by a whopping 44.55% for the past 7 days, fourth-best among the top 100 coins. Additionally, it's up more than 277% over the past 30 days.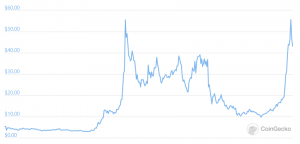 The AVAX token's strong performance over the past week has come following news that the "Avalanche Rush" liquidity mining incentive program has lured major decentralized finance (DeFi) protocols Curve Finance (CRV), Aave and, most recently, SushiSwap (SUSHI) to integrate with the platform.
According to a statement from the Avalanche team, the SushiSwap integration alone has seen the allocation of up to USD 7.5m each from the Avalanche Foundation and SushiSwap, as the team seeks to bring about "a seamless user experience for DeFi protocols" on Avalanche.
The allocated funds come in addition to the USD 20m that has already been allocated to Aave users, and the USD 7m allocated to Curve users.
Despite the good news, however, the price of SushiSwap's token SUSHI did not fare well in the market over the past few days, trading consistently lower since the news broke on August 24. As of time of writing, SUSHI is changing hands at USD 11.54. It's largely unchanged in the past 24 hours, and is down 9.3% in the past week. It's up 39% in the past month.
And with an increasing number of DeFi protocols setting up on Avalanche, further infrastructure is also being added, with layer-two scaling platform Celer Network (CELR) today announcing that they have launched their cBridge multi-blockchain bridge on the platform.
According to Celer, the bridge will enable fund transfers between Avalanche and Binance Smart Chain (BSC), OKExChain, as well as several Ethereum (ETH) side-chains.
Celer's cBridge comes in addition to the existing Avalanche Bridge, which reported on Tuesday that it has already transferred nearly USD 1bn in Ethereum assets since launching on July 29.
Avalanche brands itself as "the fastest smart contracts platform in the blockchain industry," and claims to have solved the usual security trade-offs that come with such speeds. The project is backed by heavyweight investors like Michael Novogratz's Galaxy Digital, venture capital firm Andresseen Horowitz, and the major mining machine maker Bitmain.
____
Learn more:
- Avalanche Best Weekly Performer in Top 100 as Incentive Program Kicks In
- Sushi is Expanding to Avalanche While Ethereum Camp Fights High Fees
- Hyped AVAX Buried Under Avalanche of Dumps
- Hedera Hashgraph in Micropayments, Avalanche Raises USD 42m + More News
---