As Shibarium Hits 50k Wallets, BONE Rallies Post-Relaunch & QUBE on the Rise
Disclaimer: The text below is a press release that is not part of Cryptonews.com editorial content.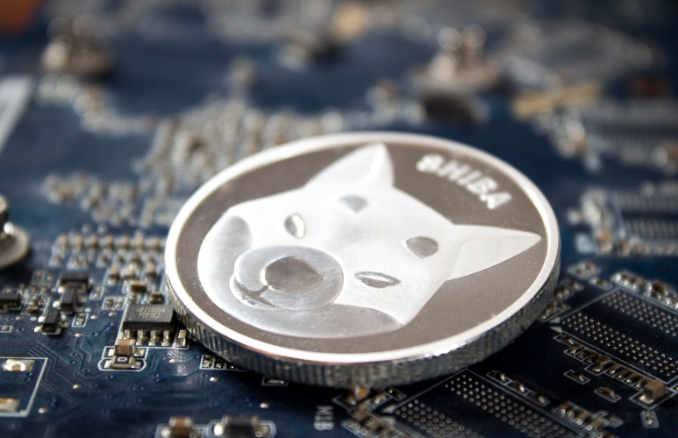 After the failed launch of Shibarium, Shiba Inu's layer-2 blockchain, some tweaks were made, including an increase in network validators to handle the enormous increase in activity.
This paid off after its relaunch, as Shibarium hit 50,000 crypto wallets. Additionally, Bone ShibaSwap (BONE), the official governance and gas fee of Shibarium, reacted positively to the developments around the layer-2 mainnet.
At the same time, Inquebta (QUBE), an AI-inspired token, continues to gather momentum. This article will explore the post-relaunch of Shibarium and its effect on Shiba Inu and BONE.
Further, it will delve into the value proposition of QUBE, which is touted as the best coin to invest in.
InQubeta (QUBE): The Best Cryptocurrency to Buy Now
InQubeta continues its steady rise and gains momentum thanks to its unique approach and convergence between blockchain and AI.
With more than $2.4 million raised in presale so far, the project is on a great path to experiencing a tidal wave of adoption. This makes it one of the top altcoins to watch.
In an effort to solve a pain point in the AI industry, InQuebta leverages the power of blockchain technology to provide a solution to the AI fundraising landscape.
Hence, it aims to become the first crowdfunding landscape for AI startups through cryptocurrency.
Through this innovative concept, AI-based startups will be able to raise funds by minting investment opportunities, which will then be fractionalized.
By fractionalizing NFTs, it aims to democratize access to the AI market by allowing investors to hold stakes in promising AI startups without an investment limit.
In addition to the token's utility, which includes AI fundraising and investment, it will also function as a governance token.
Token holders will be able to vote on upcoming proposals, which gives them a say in the platform's operation and future.
Lastly, another key appeal of InQubeta is the allure of significant returns on investments.
The presale is ongoing and in its third stage at a token price of $0.0112, which analysts and experts predict will soar by 30x in the coming months.
This makes QUBE a top crypto to invest in and one not to miss out on.
Shiba Inu: Shibarium Reaches 50,000 Wallets
Shiba Inu officially announced its shift from meme to utility with the launch of Shibarium.
However, it wasn't smooth sailing, as the layer-2 blockchain, Shibarium, failed to meet expectations after its initial launch, resulting in its pause for a week.
The mainnet had to undergo some changes from the Shibarium developers and was later restarted, which is now publicly available.
This time, it paid off, with over 50,000 crypto wallets registered and the average block production speed returning to normal.
At the same time, Shiba Inu is experiencing a rise in momentum, which the smooth operation of Shibarium might have contributed to.
Moreover, according to experts, Shiba Inu will experience a strong surge before the end of the year, which makes it a good crypto to buy.
Bone ShibaSwap (BONE): Strong Rally After Shibarium Relaunch
Bone ShibaSwap (BONE) is the ShibaSwap decentralized governance token. As a token of governance, the Shiba Inu community can vote on upcoming proposals.
Additionally, BONE is also the token used for gas fees on Shibarium.
After the relaunch of Shibarium, BONE reacted positively as it experienced a rally. However, its price has now stabilized after witnessing a correction.
Nevertheless, BONE is expected to trade in tandem with the success of Shibarium, which might surprise the crypto community.
Conclusion
The crypto market continues to captivate investors and enthusiasts, as evident in Shibarium's achievement, BONE's rally, and QUBE's momentum.
Thanks to InQubeta's innovative concept and tangible utility, QUBE is poised to soar, making it the best cryptocurrency to invest in now.
---