As PEPE Takes a Downturn, Will Investors Buy This Rising Crypto Star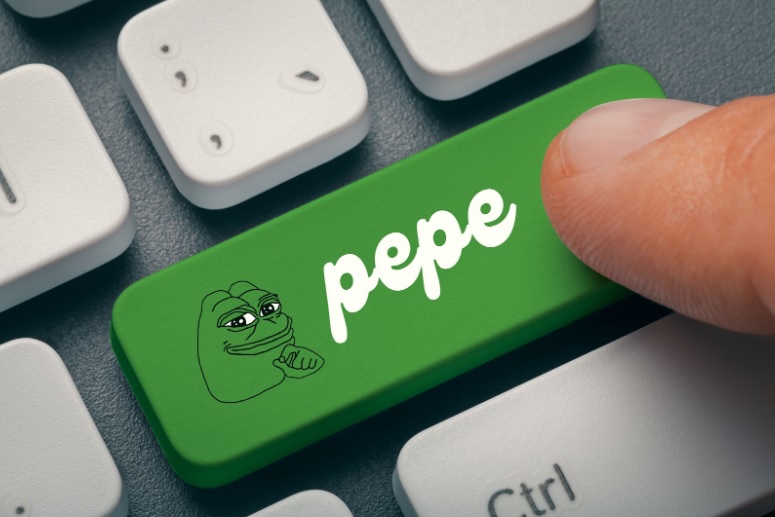 The crypto market is widely known for rapid surges, unexpected downturns, and occasionally, breaches of trust. Recent events surrounding PEPE coin have thrown the crypto community into a state of flux. While these events are concerning, they have inadvertently shifted the spotlight to a new ICO: InQubeta ($QUBE). As we dissect PEPE's fall from grace, let's first dive into why QUBE is the new favorite among investors.
InQubeta (QUBE): The Rising AI Crypto Star
In a rapidly changing AI-driven world, startups often hold the key to game-changing innovations. Yet, for many potential investors, the world of AI startup investments remains elusive, dotted with complexities and high entry barriers. This is where InQubeta comes into play.
InQubeta, through its QUBE tokens, offers a transformative solution, enabling fractional investments in AI startups. It isn't merely about providing an investment platform but democratizing the entire AI startup investment landscape. With InQubeta, the promise isn't just about potential ROI but also contributing to the broader AI technological evolution.
For discerning investors, the allure of QUBE is multifold:
Trust and Transparency: In a world where trust is paramount, InQubeta stands tall. Their smart contract has successfully undergone an audit by Hacken, and it boasts of KYC verification by Block Audit. This commitment to transparency sets it apart in a cluttered crypto market.
Impressive Presale Performance: The massive success of the ongoing presale has shown us why QUBE is one of the best new cryptos to invest in. It has already amassed a funding of over $2.9 million, and is currently selling like hot cakes in the fourth round.
Future-Forward Vision: InQubeta's roadmap, which includes launching an NFT marketplace and expanding across multiple chains by 2024, reflects a vision not just for the platform but for the broader AI and crypto ecosystem.
In essence, while meme coins offer quick returns, top crypto coins like QUBE provide both stability and promise, making it a good crypto to buy for the long term.

PEPE's Downturn: A Cautionary Tale
PEPE's recent debacle stands as a testament to the unpredictability and fragility of trust in the crypto domain. The shocking revelation of three founders exploiting a loophole in PEPE's multi-signature transfer system led to the illicit movement of $15 million worth of PEPE. The aftermath? A staggering 40% decline in PEPE's value in just a fortnight.
This incident didn't merely affect PEPE's market value; it rocked the very foundation of trust that the PEPE community had in the coin. While the crypto world is no stranger to price volatility, trust breaches of this magnitude often leave long-lasting scars. The looming question now remains: Can PEPE ever regain its lost glory?
In Conclusion
Cryptocurrency investments, for all their promise, are not devoid of risks. PEPE's recent decline is a stark reminder of the importance of due diligence, trust, and community in the crypto domain. As investors search for top cryptos to invest in, platforms like InQubeta and coins like QUBE showcase the evolving maturity of the market, emphasizing both innovation and integrity.

---