As PEPE Hype Fades Interest In QUBE and IMX Grows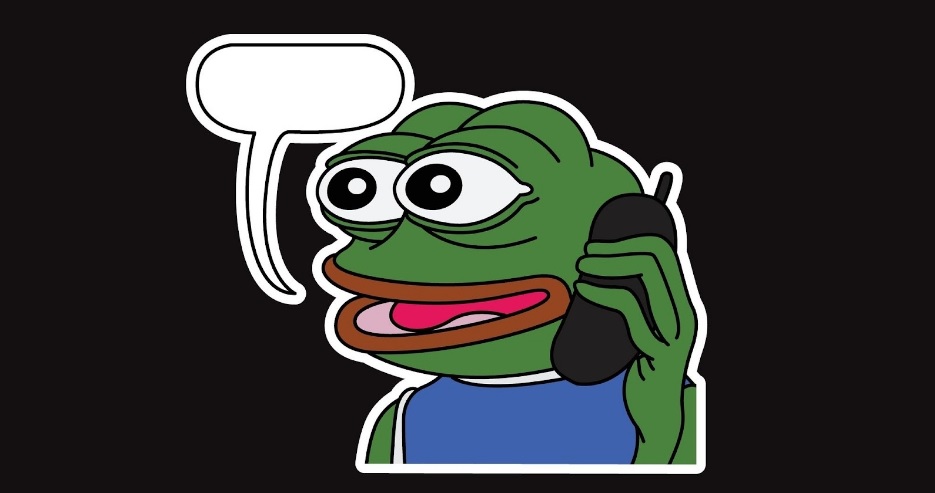 If you are hoping to boost your crypto gains with your Pepe holdings, it might be time to switch up your game. According to recent observations by top analysts, the meme coin has been witnessing fading interest which might even impact its prospects. At the same time, the stellar performance of the newly launched InQubeta (QUBE) and Immutable has stirred a lot of interest among crypto users.
While analysts are not very surprised with Immutable's (IMX) performance, they were taken aback by the meteoric rise of InQubeta as it was rolled out just a few months ago and is currently in its presale stage. The platform allows startups to leverage artificial intelligence for innovative projects to score fundraising opportunities. Its cryptocurrency ICO also attracted a lot of attention after it raised over $3 million in funding.
InQubeta: Helping AI startups become unicorns with DeFi solutions
There's little doubt about the fact that InQubeta is a top crypto to invest in and is likely to smash several crypto records by the time 2023 ends. According to analysts, its key USP is its one-of-a-kind model where both startups as well investors get ample opportunities to grow and secure their future. While startups get the necessary funding to fuel growth, investors get to stay ahead of the competition by accessing AI projects before they are even launched in the market.
To ensure that all investments and transactions are processed on the network seamlessly, the platform has rolled out a native cryptocurrency called the QUBE token which is available for purchase on presale.
Modeled on Ethereum's ERC-20 standard, the QUBE token has a deflationary model where the cryptocurrency's supply is always kept scarce to prevent prices from fluctuating too much. In a deflationary model, the token supply is always lower than the quantity demanded in the market. If there are any extra tokens in circulation, they are sent to a burn wallet.
InQubeta is among the new altcoins of 2023 that have a versatile structure. For instance, apart from being used for all transactional uses on the network, the QUBE token is also the governance token of the InQubeta ecosystem.
The platform has a decentralized governance structure where all community members are encouraged to express their opinions about operational matters. If a community member has a suggestion, they can pitch it as a proposal. Next, the proposal is debated and then put to a vote among other community members. QUBE token holders are given exclusive voting rights to vote for such proposals and contribute to the growth of the InQubeta ecosystem.

Ember Sword wallets cross 10,000 on Immutable
Immutable is a Layer-2 scaling solution for Ethereum-powered NFTs. The platform has carved a niche for itself in the crypto market by addressing challenges like poor user experience, slow deployment, and lack of scalability. Its native token is IMX and it's used for making all transactions on the network.
In a recent development, Immutable reported that the Web 3.0 game Ember Sword clocked over 10,000 new wallets and land sales of more than $1 million on Immutable. As more projects build on the Immutable platform, the IMX token might witness healthy growth in the long term.
Whale sells PEPE tokens worth $1.2 million
Pepe is a popular meme coin that's inspired by 'Pepe the Frog' – a famous character designed by Matt Furie. What stands out about the meme coin is its no-tax policy which makes it a cost-effective crypto project. Its native token is the PEPE and it's used for all transactional obligations that one might encounter on the network.
Meanwhile, crypto analytics company Lookonchain recently reported that a whale had sold around 1.5 trillion PEPE tokens, valued at around $1.2 million on Binance. The move reportedly led to a loss of roughly $242,000. As interest in Pepe fades, more whales might dump tokens as per many experts, but the cryptocurrency could recover if the ecosystem can come up with some major use cases in the future.
Conclusion
If you're looking for the best altcoins for 2023, InQubeta is likely to be one of the recommendations that you will come across. The crypto project has proved its mettle in the presale stages and analysts feel that it has a long way to go because of its growth potential. The platform allows AI startups to grow while helping investors create a sustained source of income.
Also, features like a deflationary token and robust security framework work as additional advantages. Be it the success of the latest ICO or the hype around the Ethereum-based platform's features, InQubeta ticks off all the right boxes and has the potential to make you financially independent.
---