As Hoppy Token and Proof of Pepe Price Blasts Up 6,000%, Crypto Analysts are Stacking This Lesser Known Meme Coin Instead – 100x Potential?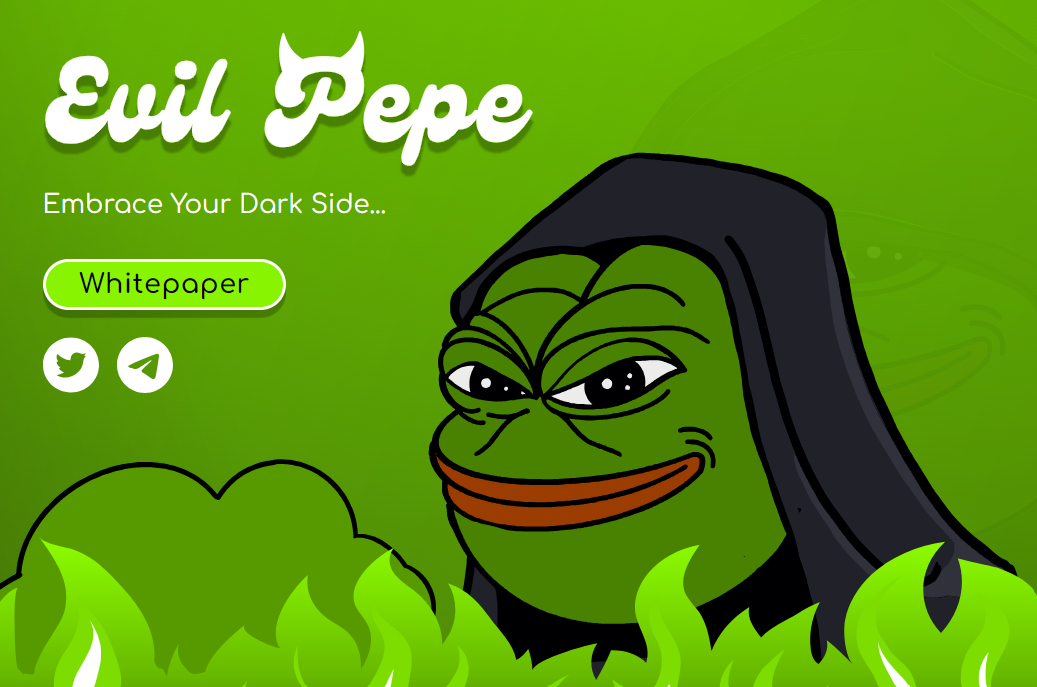 Despite bitcoin (BTC) falling back below $30,000 as spot ETF application and favorable XRP ruling optimism fade, the frenzy in meme coin markets remains alive and well.
Two tokens on meme coin degen radars on Tuesday are Hoppy Token ($HOPPY) and Proof of Pepe ($POP).
$HOPPY launches on Saturday on decentralized exchanges (DEXs) for a price of around $0.00000000055, as per DEXTools.
By Sunday it had hit highs of around $0.000000035, over 60x (or 6,000%) up and with a market cap of over $15 million.
$HOPPY has since fallen back at the start of this week to a market cap of closer to $6 million, but remains very much in the spotlight as DEXTools' second top trending coin.
$POP, meanwhile, has rallied about 1,000% from last week's lows in the $0.00018 area and was last trading close to $0.002 and with a market cap of around $2 million, as per DEXTools.
While these two tokens are in the spotlight, meme coin degens have quietly started stacking a newer, lesser-known coin in the background that has a lot more potential.
Introducing the just launched Evil Pepe Coin project.
Crypto Analysts are Stacking Lesser-Known Evil Pepe Coin– Does $EVILPEPE Have 100x Potential?
Evil Pepe Coin ($EVILPEPE), which is 2023's best-performing meme coin Pepe Coin's evil cousin, is currently conducting an exciting presale.
Investors who get in now will be able to secure their $EVILPEPE tokens at a price that values the new coin at only slightly more than $2 million.
That's an incredibly low market cap that leaves a lot of room for 5, 10 or even 100x gains.
Despite only launching a few hours ago, Evil Pepe Coin's presale has already been able to rake in a whopping near-$65,000.
And given the marketing team behind Evil Pepe Coin, exponential upside is highly likely.
Evil Pepe Coin is understood to be a creation of the same team that brought us Thug Life Token ($THUG) and SpongeBob ($SPONGE).
Just in the last week, $THUG did a 3x rally versus its presale price after launching on decentralized exchanges (DEXs), while earlier this year $SPONGE rallied a stunning near 100x versus its DEX launch price.
How you might ask?
The marketing team was able to secure partnerships with dozens of influencers and reputable crypto news websites to promote these tokens heavily across social media and the crypto news landscape.
Expect $EVILPEPE to get the exact same widespread coverage.
That means when $EVILPEPE launches on DEXs, its unlikely to stay at a market cap of only just over $2 million for long.
Meme coin degens thus have no time to lose if they want to get involved in what could be 2023's hottest shitcoin presale.
Disclaimer: Crypto is a high-risk asset class. This article is provided for informational purposes and does not constitute investment advice. You could lose all of your capital.
---