As The Crypto Market Bleeds, The Polkadot Ecosystem Doubles Down On Development
Disclaimer: The Industry Talk section features insights by crypto industry players and is not a part of the editorial content of Cryptonews.com.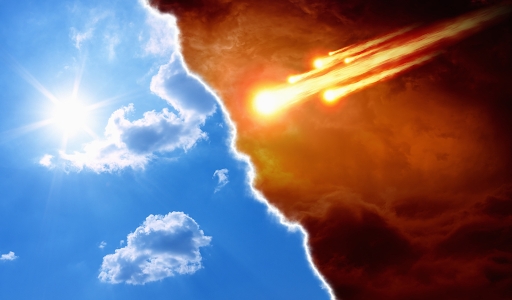 Following a meteoric digital asset boom in 2021, the crypto market has dramatically changed course this year. The top cryptocurrencies have all been on a downward slide as investors cashed out of their positions in digital tokens and NFTs.
The economy has been in a downward trend for some time now, not helped by the enduring COVID-19 pandemic and the outbreak of war in Ukraine. As well as crypto, stock markets have also taken a hit as bearish sentiment grips the financial markets.
To date, the cryptocurrency market has plummeted from a peak valuation of USD 3 trillion in November to just USD 1.3 trillion this week. Bitcoin, the world's most valuable crypto, has seen its price fall by almost 40% in the year to date, while other tokens have lost even more. Ethereum, the second-biggest crypto by market capitalization, is down 53%. Meanwhile NFT sales have dropped by 80% from a January high of almost USD 1 billion.
It has been a brutal run for investors, particularly "HODLERS" who've seen the value of their portfolios bleed, and many are having a hard time keeping their emotions in check. Yet for all the turmoil seen so far this year, it's still not clear if we're entering the next "crypto winter", a term for a multiyear bear market that seems to occur on a cyclical basis in the crypto space. The last one lasted from 2018 until the end of 2020 and saw Bitcoin tumble from its previous all-time high of just under USD 20,000 to around USD 3,600.
What does seem clear is that not every crypto project will survive the current downturn. With more than 19,000 cryptocurrencies in existence and dozens of competing blockchains, it's clear that some will fall by the wayside. For investors, the challenge is to identify those projects that are still making progress even as the value of their associated tokens plummets.
In that case, there are few better blockchains to find ongoing progress than in the Polkadot ecosystem, which is choc-a-block with exciting projects that continue to make waves while the rest of the space battens down the hatches.
While other crypto projects are looking to save money by laying off staff and reducing their spending, those in the Polkadot ecosystem have demonstrated confidence in their ability to weather the storm. It's business as usual at the privacy project Manta Network for example, which has announced a string of updates in recent months and remains firmly focused on its goal of bringing privacy to cross-chain transactions.
Manta Network is a privacy protocol that aims to obfuscate crypto user's wallet addresses and transaction amounts through the use of zkSNARKs, a privacy technique that works by sharing proof that a transaction has been made without revealing the underlying data. The developers at Manta have been busy as bees lately. Back in April, as the crypto market decline began gathering pace, the company announced a key partnership with Axelar to bridge crypto assets across multiple blockchains, including Ethereum, Avalanche, Polygon and Terra. With this update, it's now possible to send crypto anonymously between two different chains. That was followed in May by the announcement that Manta had landed a USD 750,000 award from the Polkadot Pioneers Prize to help advance the zero-knowledge proof technology it is developing.
That prize money will help Manta to solve one of the major challenges in ZK computations, regarding multiscalar multiplication (MSM) and number-theoretic transform (NTT) operations. As Shlomo Chu, co-founder and core contributor of Manta explained at the time, the funds will help it to solve the "last mile problem for mass ZKP adoption".
Manta's breathless pace of updates has extended into this month too, with the June 1 launch of its fully incentivized Dolphin testnet v2, followed one day later by the successful cross-chain transfer of parachain assets in partnership with Acala. That test saw Manta's canary network Calamari used to deliver the anonymous transfer of assets on Kurura, a DeFi hub on the Kusama network that's used as a test platform for Polkadot projects. Then on June 8, Manta announced that Calamari's native token KMA had been listed on Moonbeam, completing its integration with the first-ever Polkadot parachain project.
The Polkadot ecosystem is growing in other ways too with last month's news that the social media disruptor Project Liberty had chosen to build on its blockchain. Project Liberty has created a Decentralized Social Networking Protocol that aims to solve the problems around data privacy and user manipulation that plague traditional social media networks such as Facebook and Twitter. The idea with DSNP is to center the world of social media around its users instead of "giant data-harvesting platforms"
Project Liberty is backed by the real estate billionaire Frank McCourt. Having raised USD 100 million last year, the idea is to build a core, decentralized internet protocol for identity, networking and messaging that will allow users to "own" their data.
Braxton Woodham, who created Project Liberty's DSNP, told CoinDesk he and his team looked at over 30 different blockchain platforms before settling on Polkadot. He explained that Polkadot boasts a number of unique characteristics that can make it particularly suited for social networking. The plan is to launch as a standard parachain on Polkadot, which means securing a slot via an auction, though it may also meet the project's definition of a "common good" project, which would make it eligible to be granted a slot instead.
Another interesting project that's making moves on Polkadot is Centrifuge, a decentralized lending protocol that aims to provide more accessible credit to small businesses in addition to a stable yield for the investors who back them.
Centrifuge does this by providing opportunities for small businesses to tap into liquidity pools from the traditional world of finance. Through its decentralized app Tinlake, small businesses can take assets such as mortgages, invoices and consumer credit and mint them as non-fungible tokens, or NFTs, that represent them. These assets can then be used as collateral to obtain a loan. For investors, they're able to make use of traditional business lending methods to earn a predictable return on their investment, with the collateral serving as a form of protection against defaults.
Centrifuge's decision to build on Polkadot is key, as it means the protocol is compatible with all of the other parachains built on its infrastructure, as well as many more that are expected to go live in future. In addition, Centrifuge uses ERC-20 standards for its smart contracts and NFTs, meaning it's interoperable with Ethereum and Polygon, meaning it can tap capital from two of the crypto industry's largest DeFi ecosystems.
Last month, Centrifuge revealed it has partnered with the crypto and blockchain investment firm BlockTower to bring more institutional capital to its protocol. To kick things off, it completed a first-round treasury token sale that generated USD 3 million last April.
This is in line with Centrifuge's stated plans to build more liquidity into its protocol this year. Centrifuge has already launched a number of real-world asset pools on its chain and its roadmap calls for more to be added throughout the year. At the same time, it's also working to build greater trust in the real-world assets it tokenizes through a combination of governance know-how and more tools for ecosystem members to assess the risk of those assets. Finally, Centrifuge is working to increase the utility of its native CFG token, with ideas including origination fees for borrowers to fund its on-chain treasury, staking to launch pools and rewards to incentivize protocol users.
A crypto winter may well be upon us, that much is clear. While no one knows for sure which way the crypto markets will head next, it seems unlikely we'll hit the heights of last year's incredible bull run anytime soon.
For investors and hodlers alike, the bearish market may seem like a meat grinder as multiple crypto assets heavily bleed, but it's also a chance to identify which projects are building real utility. Those that continue to build and make progress towards their goals will be the ones that are most likely to survive until the next bull run. With the likes of Manta, Project Liberty and Centrifuge still making strides and plenty of other exciting projects besides this trio, it's clear that the Polkadot ecosystem will be one to watch.
---