Arbismart's trading strategy promises great returns on your DOGE, BTC, USDT and SHIB
Disclosure: Crypto is a high-risk asset class. This article is provided for informational purposes and does not constitute investment advice. By using this website, you agree to our terms and conditions. We may utilise affiliate links within our content, and receive commission.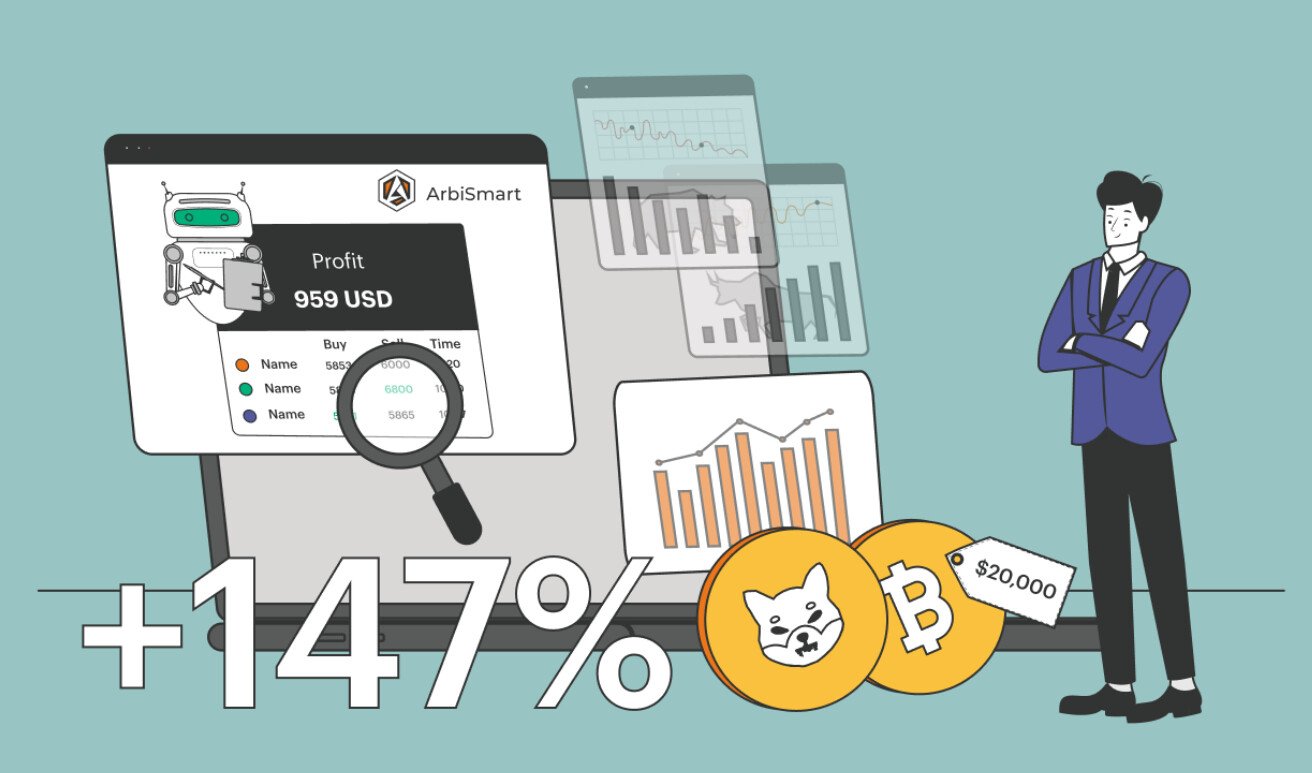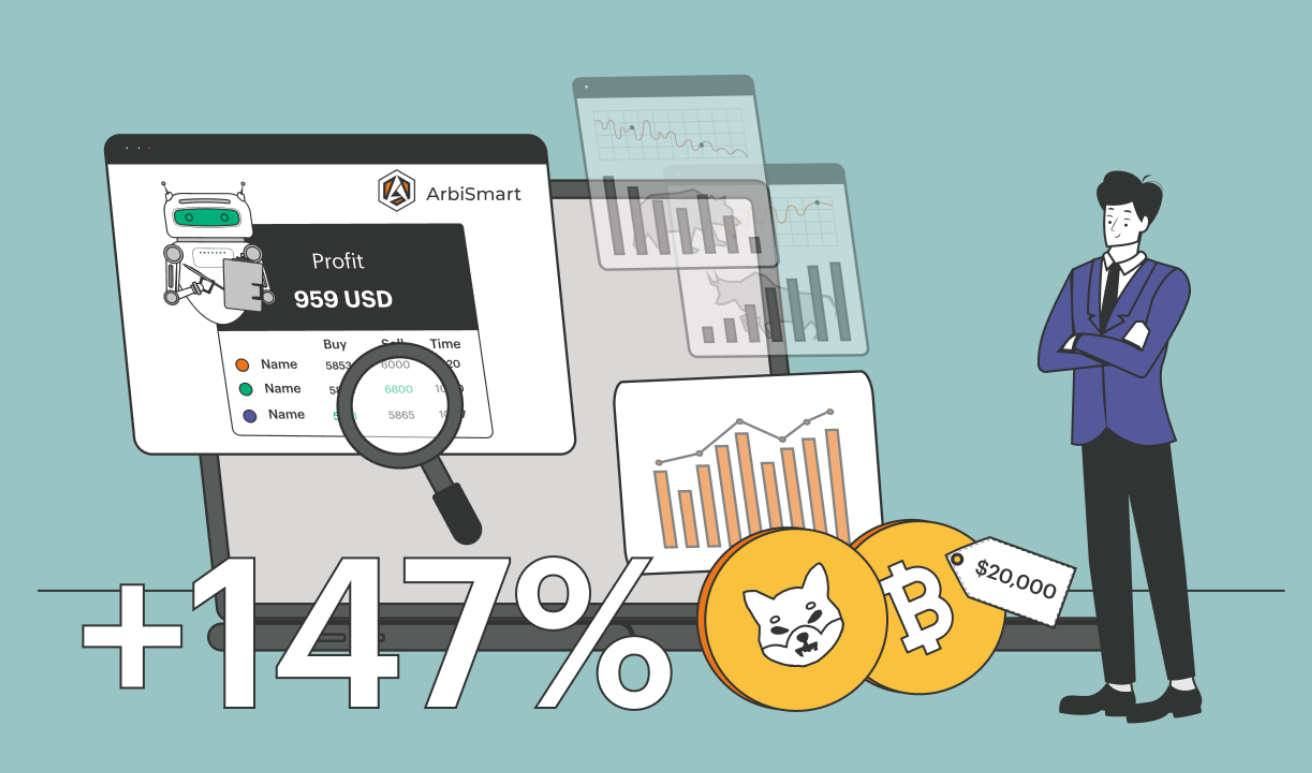 Disclaimer: The text below is an advertorial article that is not part of Cryptonews.com editorial content.
The price of Bitcoin is still stuck below $20,000 and other major coins are also continuing to experience a loss in value.
Many believe that prices will rally given time, but for now, crypto owners looking for a way to profit from their Bitcoin, DogeCoin and Shiba Inu are turning to crypto arbitrage.
This is a zero-risk investment strategy that generates consistent passive profits, whichever direction the market is moving.
How Does Arbitrage Work?
To see how crypto arbitrage platforms work, let's take one of the leaders in the field as an example.
The ArbiSmart financial services hub, established in 2019, offers a fully automated crypto arbitrage service.
ArbiSmart's EU-authorized arbitrage system is integrated with nearly 40 exchanges, where 24 hours a day, it exploits temporary price inefficiencies.
These are brief instances where an asset is available on more than one exchange at different prices simultaneously.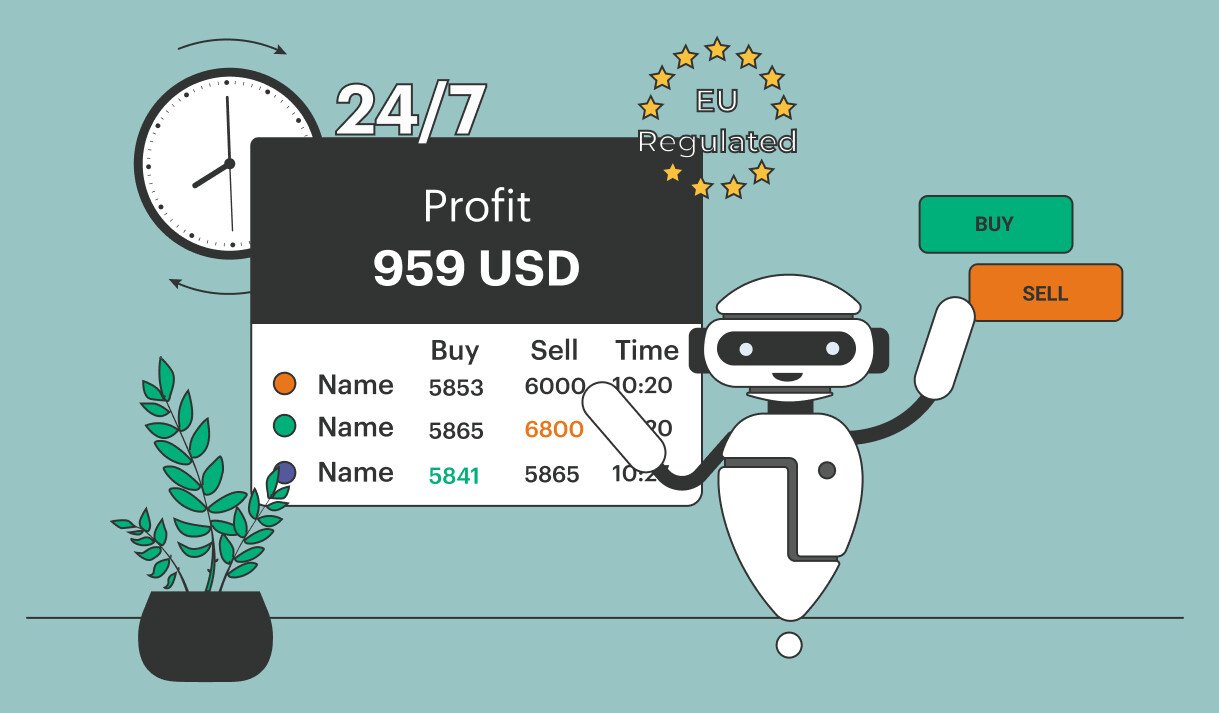 The algorithm generates profits by scanning for inefficiencies across all the exchanges it is connected to, tracking hundreds of assets at once.
Able to execute a vast number of transactions at once, at lightning speed, the system profits from buying the asset at the lowest available price before selling it on the exchange offering the highest price.
Crypto arbitrage has become increasingly popular through the prolonged bear market because it offers the perfect hedge against a drop in prices.
Price disparities arise regularly, for all kinds of reasons, such as a difference in trading volume between a bigger exchange and a smaller one.
Since crypto arbitrage opportunities emerge with the same frequency in a bull or bear trend, profits are steady and predictable and Bitcoin owners can make a profit risk-free, even in a falling market.
The returns from arbitrage can be sky-high and ArbiSmart offers the highest of any legitimate competitor in the crypto space, generating up to 147% a year in passive profits.
Moreover, they are predictable, the same in all market conditions, and can be calculated in advance of making an investment.
Efficient and effortless, an automated system does it all and once you have set up your account there is no time wasted on market analysis or investment management, as the system does it all.
How Much Control Do You Have?
Crypto arbitrage requires an inhuman speed and efficiency that can only be achieved by using an automated system, which means that once the user has set up their account, their part is done, and the system takes care of the rest.
However, there are plenty of decisions that relate to your arbitrage investment, which can be made before the algorithm takes over. To understand the specifics, let's take a closer look at ArbiSmart.
Firstly, the platform supports 25 different currencies so you can generate capital from crypto assets like BTC, ETH, SHIB, MANA, APE and more, as well as FIAT currencies like EUR, GBP and USD.
Deposits invested in the crypto arbitrage platform can be locked in investment plans for different time periods.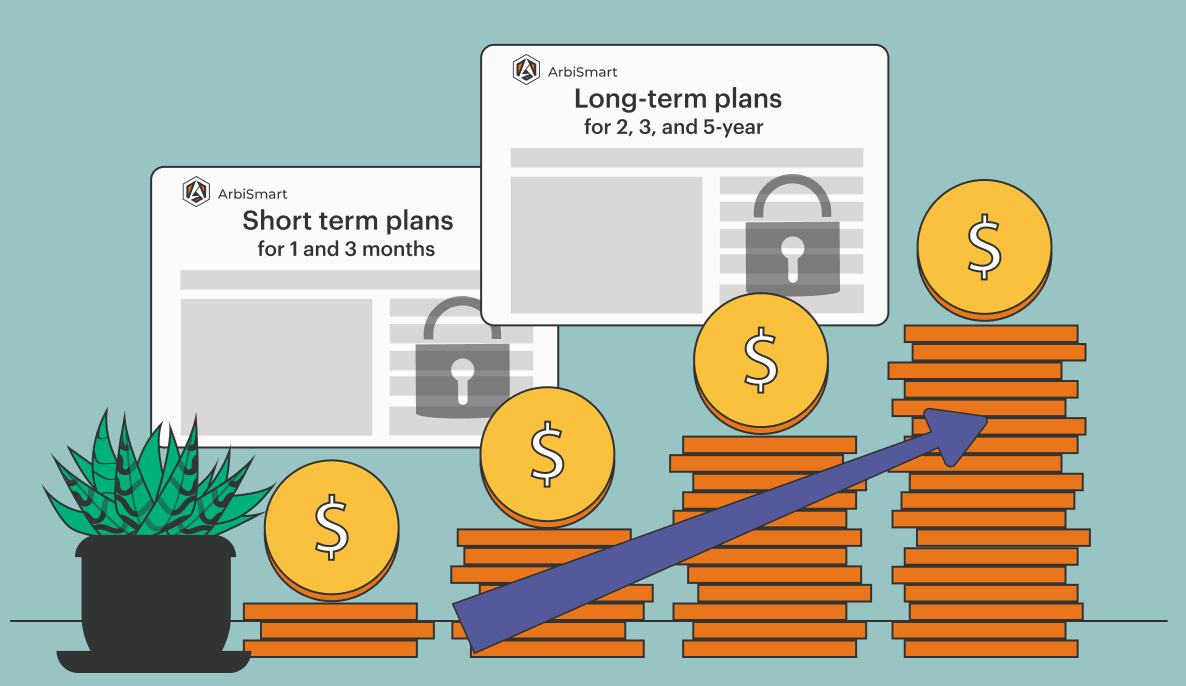 Plans can be short-term, lasting just 1 or 3 months, or long-term, lasting 2, 3, or 5 years, generating higher profits the longer the length of the lock on the funds.
The APY earned from your FIAT or crypto capital depends on your account level, which is determined by the amount of RBIS, (ArbiSmart's native token) that you own.
The more RBIS you own the higher your account level and the higher the daily profits you receive on your Bitcoin, Euro, or other preferred currency.
At the top account levels, you will also receive compounding on your profits.
To be eligible to earn any profits at all on your capital you need an account status of Beginner Level 1, which requires a minimum purchase of 1,000 RBIS.
The rest of your capital can be placed in an investment plan in any of the 25 supported currencies, though if you choose to convert the funds into RBIS and open a plan in the native token, the APY will be higher.
Another choice to be made before the algorithm starts exploiting price differences on your behalf is how you wish to receive your crypto arbitrage profit, which is paid out daily.
It can be sent to an available balance, from which it can be withdrawn any time; it can be added to the locked investment balance, alongside the initial deposit, for a better rate, or for the highest rate of all, it can be received in RBIS and locked until the expiry date of the investment plan.
What Do You Need to Do to Get Started?
Taking our ArbiSmart example, setting up an arbitrage investment plan requires just a few minutes of your time.
Once you have registered with the platform, you need to buy a minimum of 1,000 RBIS, to reach account level Beginner 1.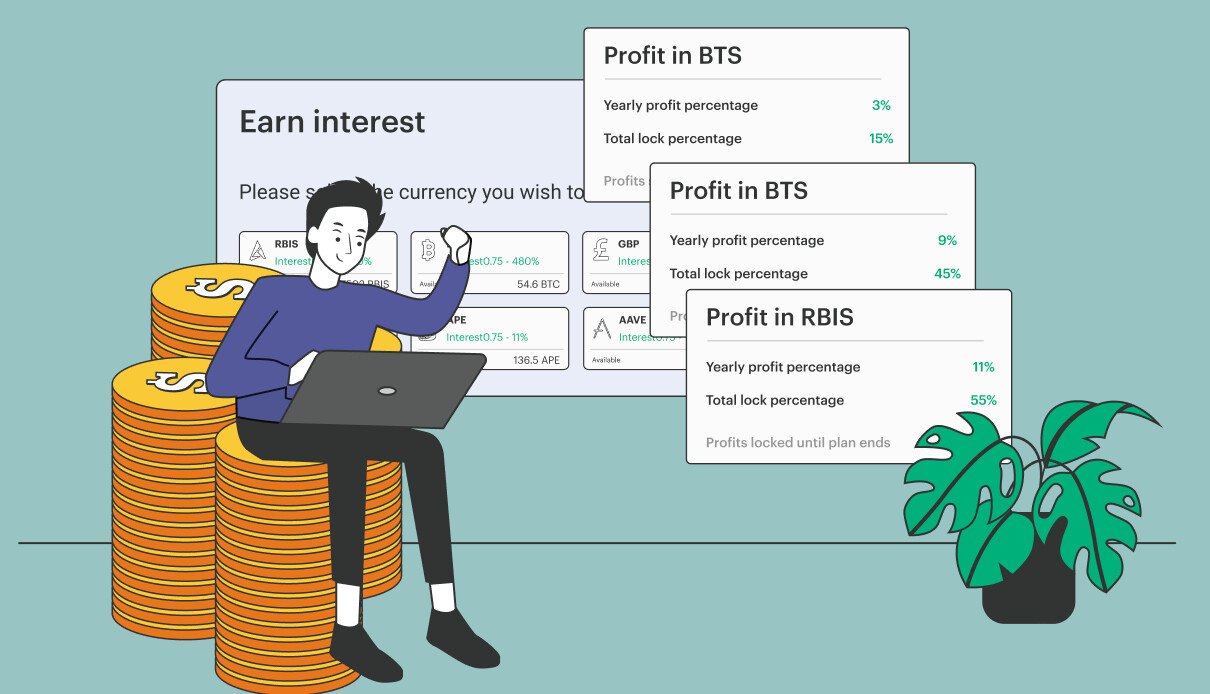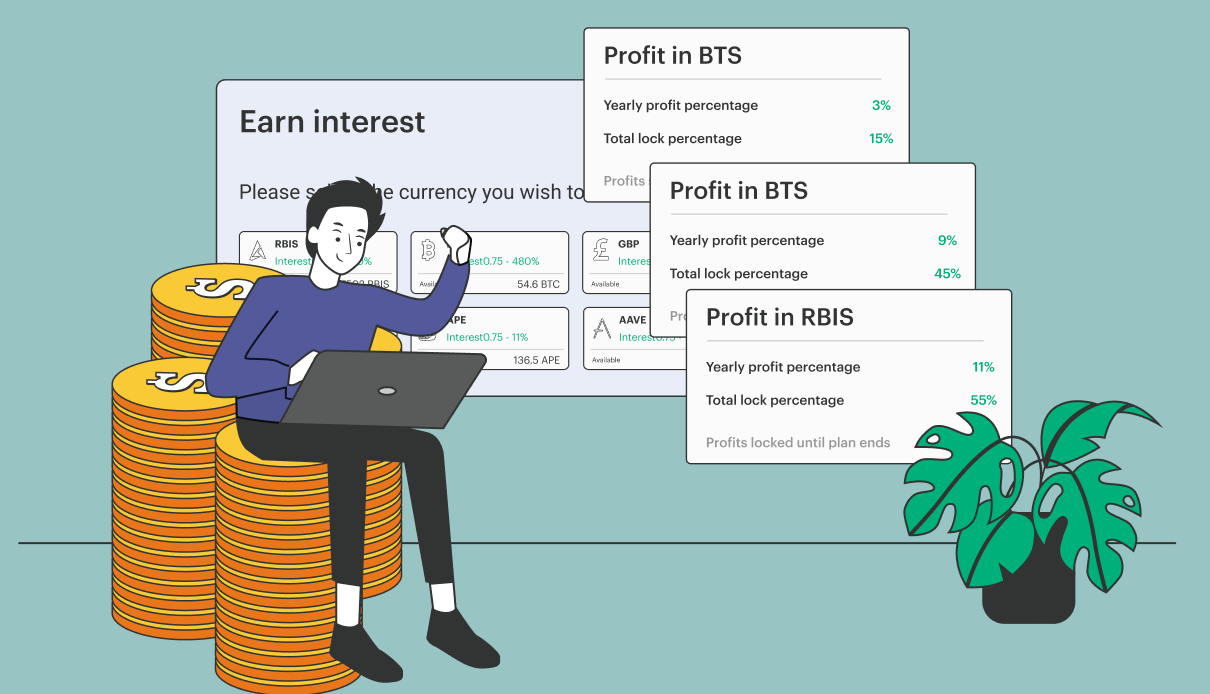 This can be done via an exchange or via the RBIS Management tab in the dashboard.
Next, switch to the Deposit tab and invest funds in one or more of the 25 supported FIAT and cryptocurrencies.
Lastly, go to the Earn Interest tab to choose a currency, a time frame, a method for receiving your daily profits and a deposit amount for your plan. Click CONFIRM and then begin earning profits that same day.
How Can You Boost Your Arbitrage Profits?
Many crypto arbitrage projects have their own native token.
ArbiSmart is fueled by RBIS, which is climbing in price at an exceptional rate, even as Bitcoin and other major cryptocurrencies continue to fall in value.
In fact, analysts expect RBIS to rise to 25 times the current price by the end of the year and soar even higher in Q1 2023.
One reason for this is that the arbitrage platform growing. It is gaining users because it is able to provide consistent reliable profits even as the bear run continues.
So, as more tokens get taken out of circulation and locked in investment plans, RBIS demand will increase, and the finite supply will decrease, pushing up the price.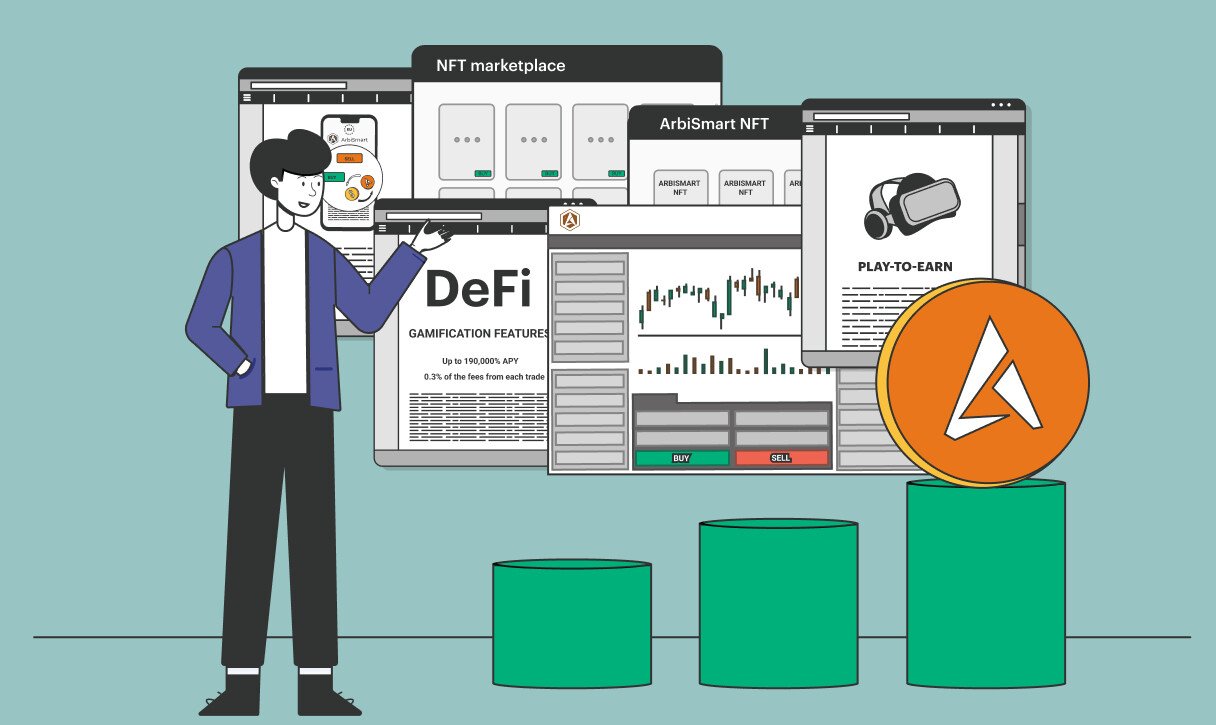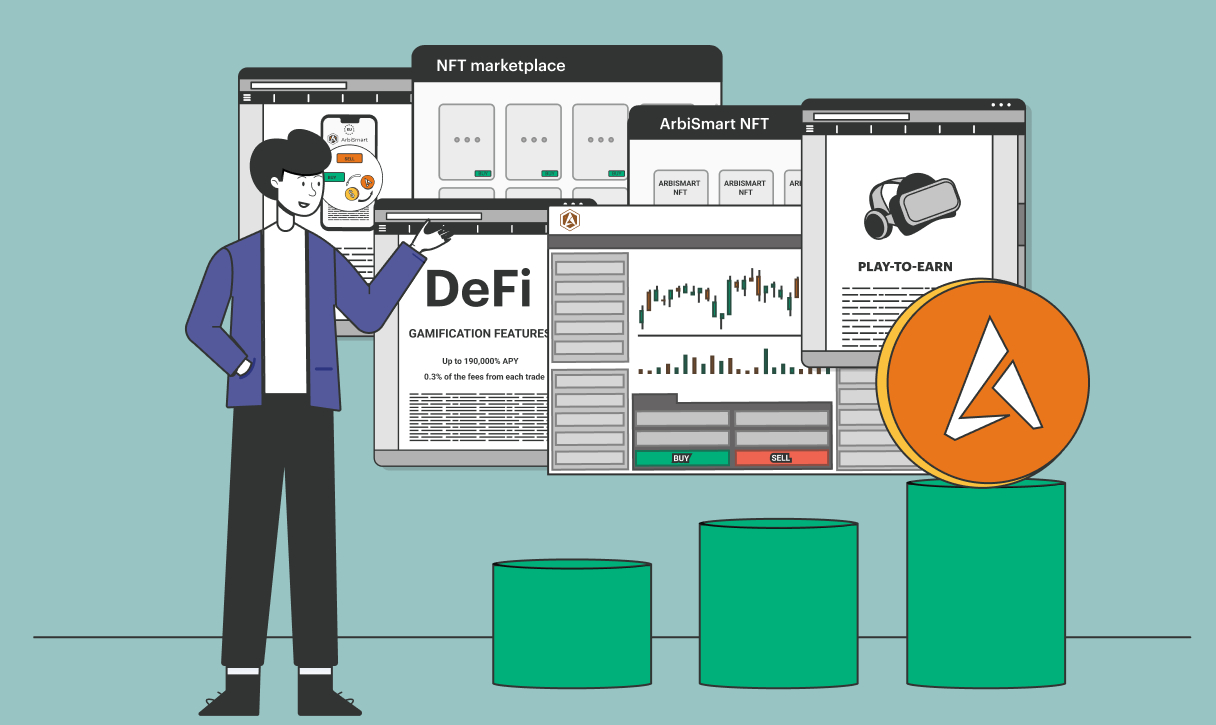 Another demand driver is the stream of new RBIS utilities in the pipeline that ArbiSmart aims to launch between now and the spring of 2023.
This quarter ArbiSmart is introducing a mobile application, an NFT marketplace, an exclusive NFT collection and an innovative DeFi protocol with first-of-their-kind gamification features that will allow yield farmers to boost their APY.
Then in Q1 2023, a cryptocurrency exchange will be launched, as well as a play-to-earn metaverse, with RBIS as the in-game currency.
All these utilities will be interconnected so an NFT bought in the marketplace will function both as a digital investment and as a score booster in the DeFi protocol, raising a yield farmer's APY.
Every additional service in the ecosystem will also require use of RBIS pushing up the price so this means that all crypto arbitrage investment plan holders, as well as any other RBIS owners, is on track to earn massive capital gains on the rising token value.
ArbiSmart is currently offering a 3-day limited-time promotion.
For 72 hours from the posting of this article, ArbiSmart will give 1,000 free points to anyone who registers and opens an investment plan, meaning they will be able to earn a profit from day one, without having to purchase any RBIS.
To claim the free points, open an investment plan now.
---