A Guide to Crypto Savings Plans to Earn Interest on your Bitcoin and Dogecoin
Disclosure: Crypto is a high-risk asset class. This article is provided for informational purposes and does not constitute investment advice. By using this website, you agree to our terms and conditions. We may utilise affiliate links within our content, and receive commission.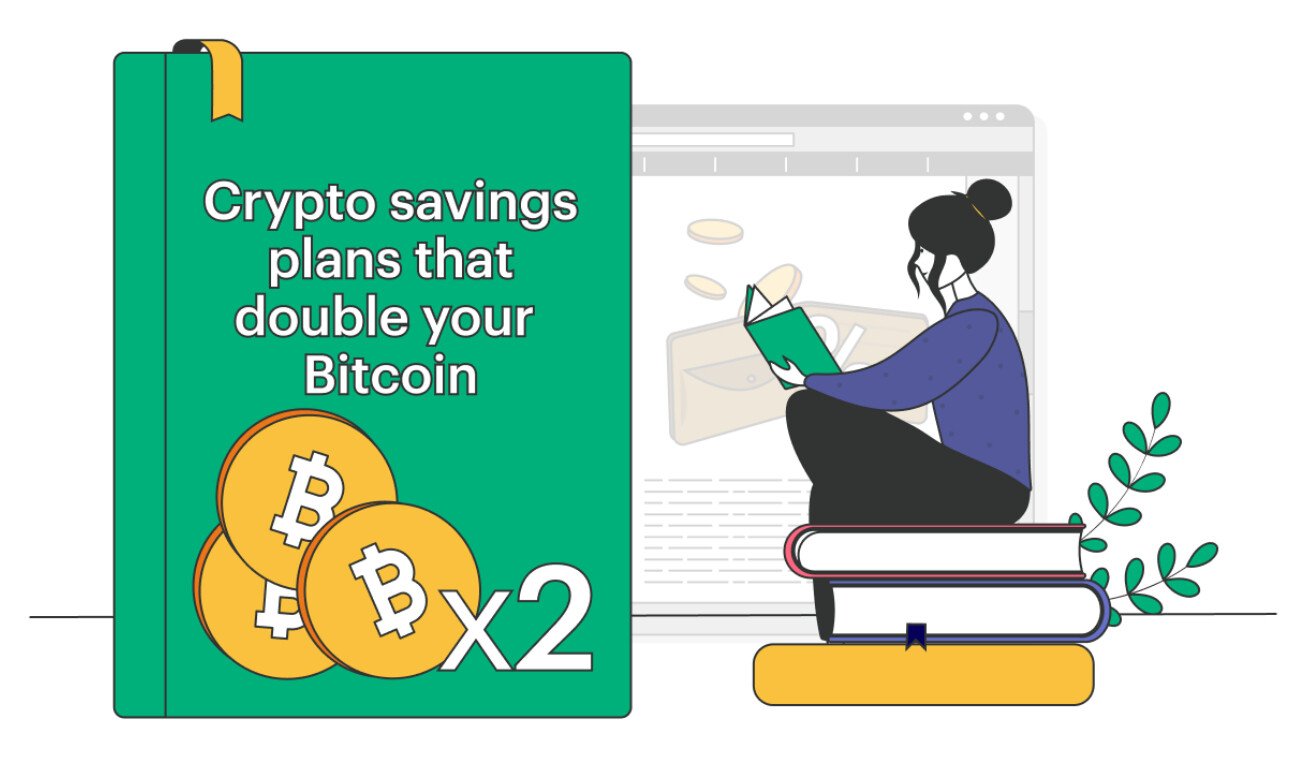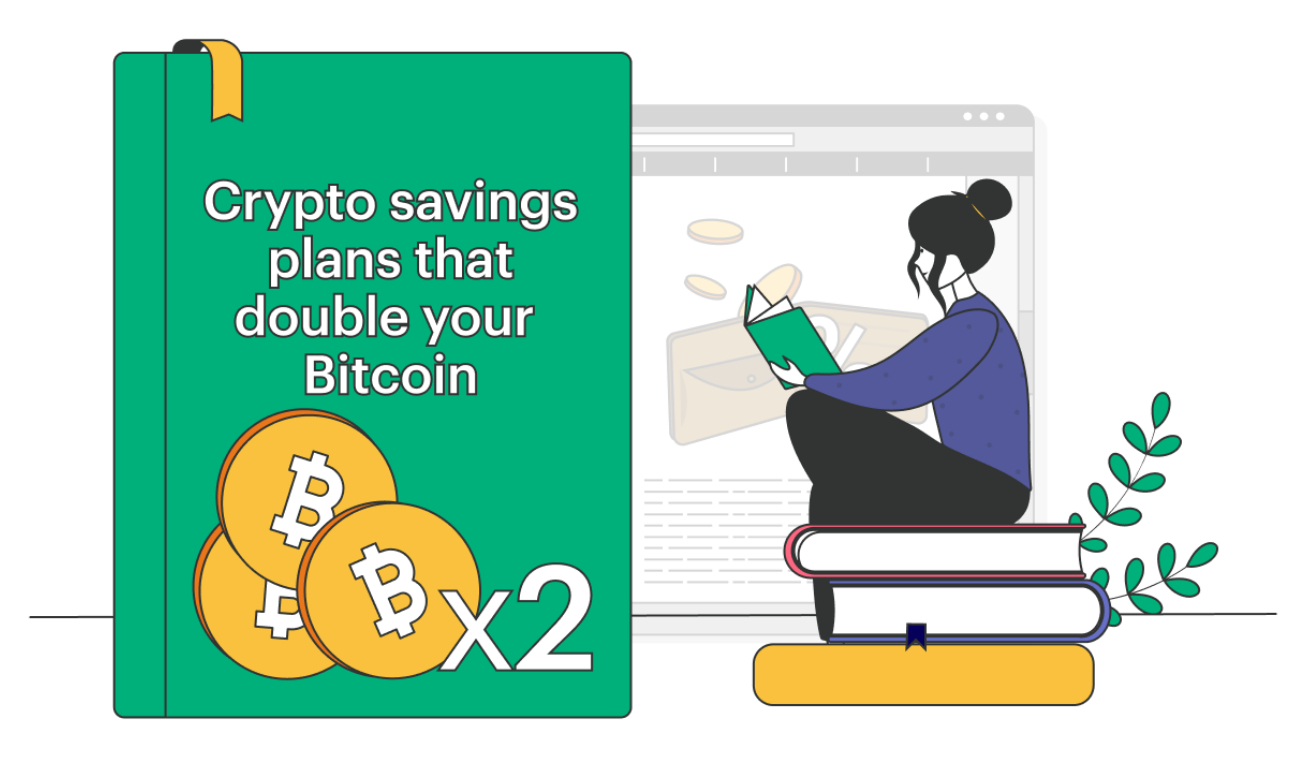 Disclaimer: The text below is an advertorial article that is not part of Cryptonews.com editorial content
There are countless ways to generate a profit from your crypto, from HODLing to staking, gaming, swing trading, and NFT investing.
But, by far the safest and most consistently profitable means of investing your Bitcoin is to open a wallet savings plan.
What Are the Benefits of Crypto Savings Plans?
Savings plans offer a pre-determined predictable return, in both bull and bear markets, without requiring hours spent in front of a screen, monitoring prices and executing transactions.
Minimal effort – no market analysis, or management of open positions required
No risk – the profits remain the same regardless of which way the market moves
High interest – profits well over a hundred times those offered by traditional bank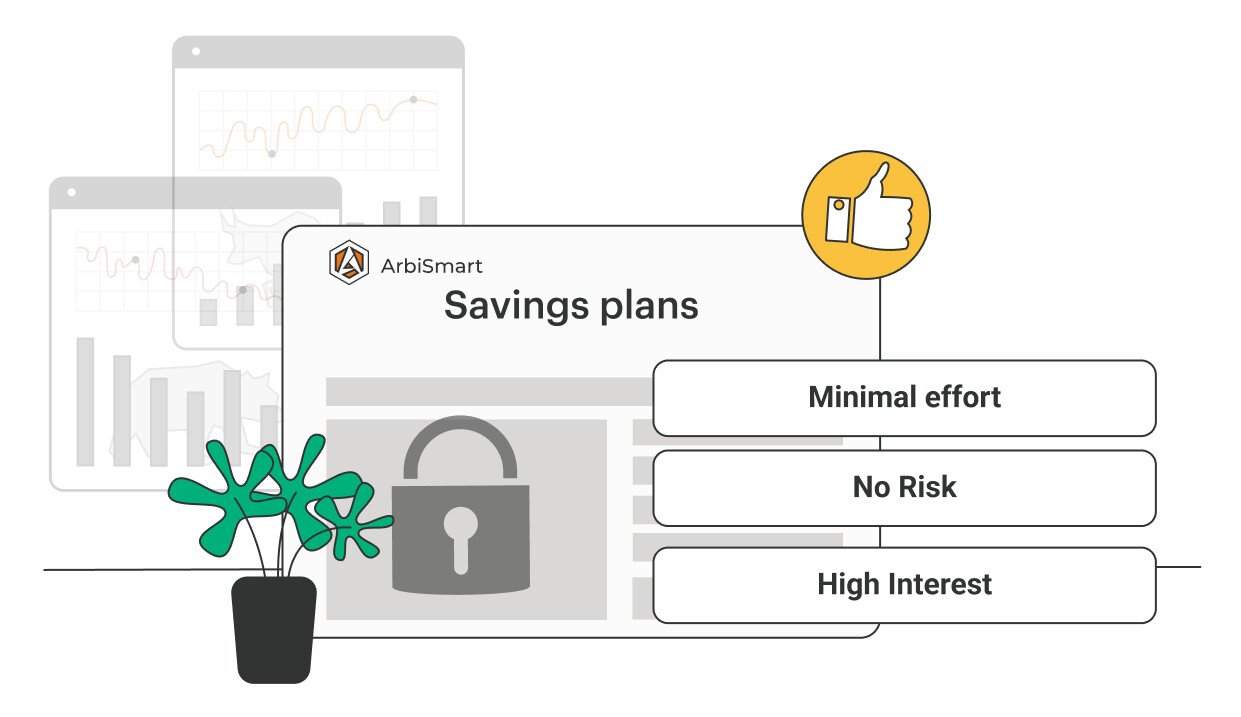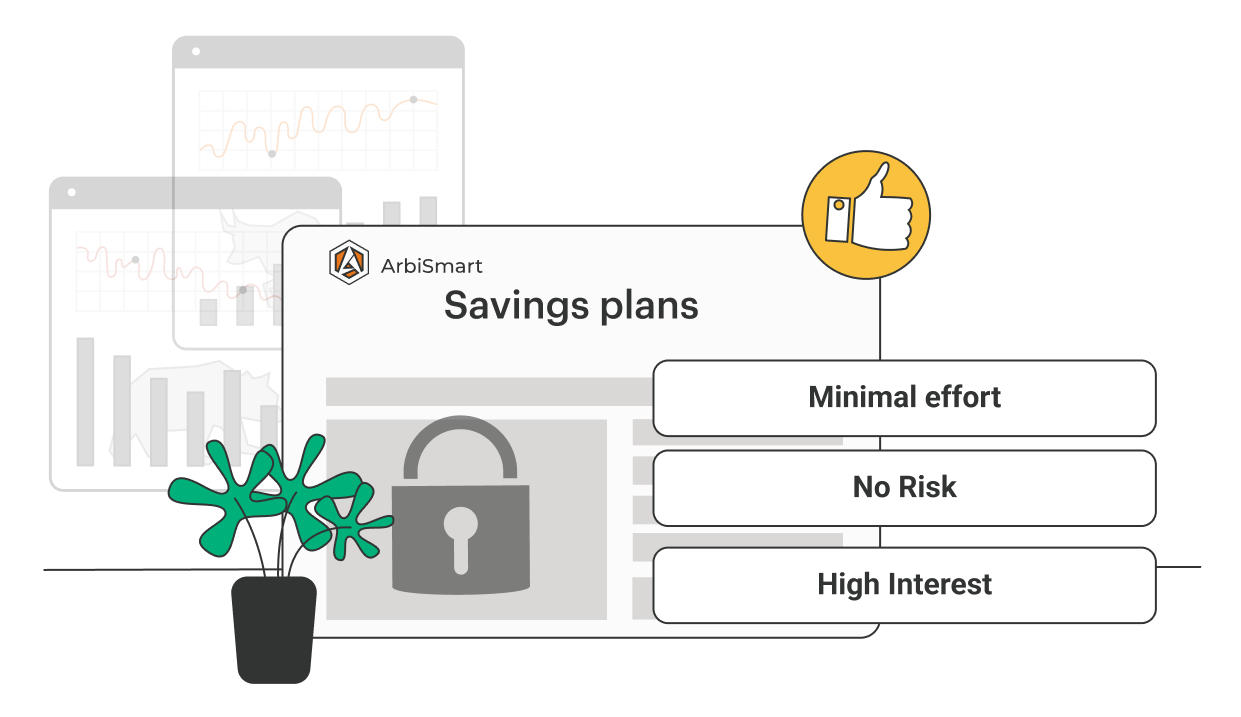 What Should You Be Looking for in a Crypto Savings Plan?
The best savings plans offer high rates through a secure wallet, while enabling you to tailor your savings plan to suit your specific crypto needs.
The wallet provider currently growing faster than any other on the market is the ArbiSmart interest-bearing wallet and crypto services ecosystem.
The EU-authorized platform, first introduced in 2019, generates the highest rates in the industry and has a solid reputation for delivering reliable service, safe storage, and steady, predictable profits.
For this reason, we'll be using ArbiSmart as a use case for how profits can be made with a savings plan and what characteristics to look for.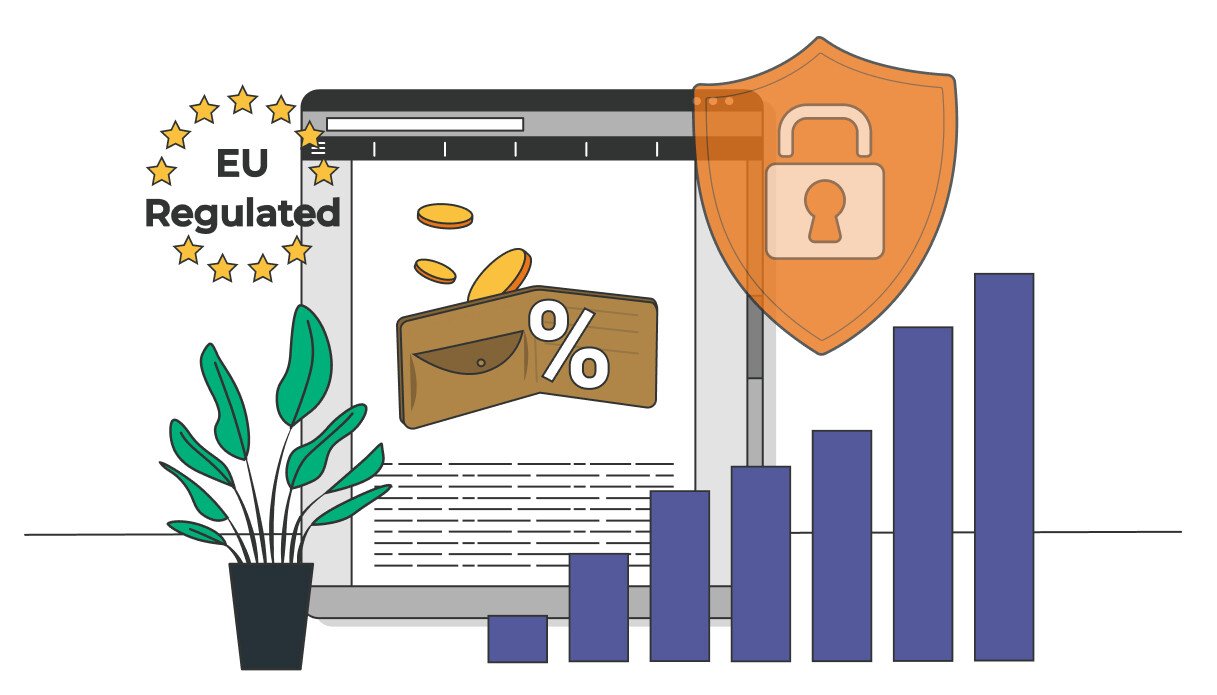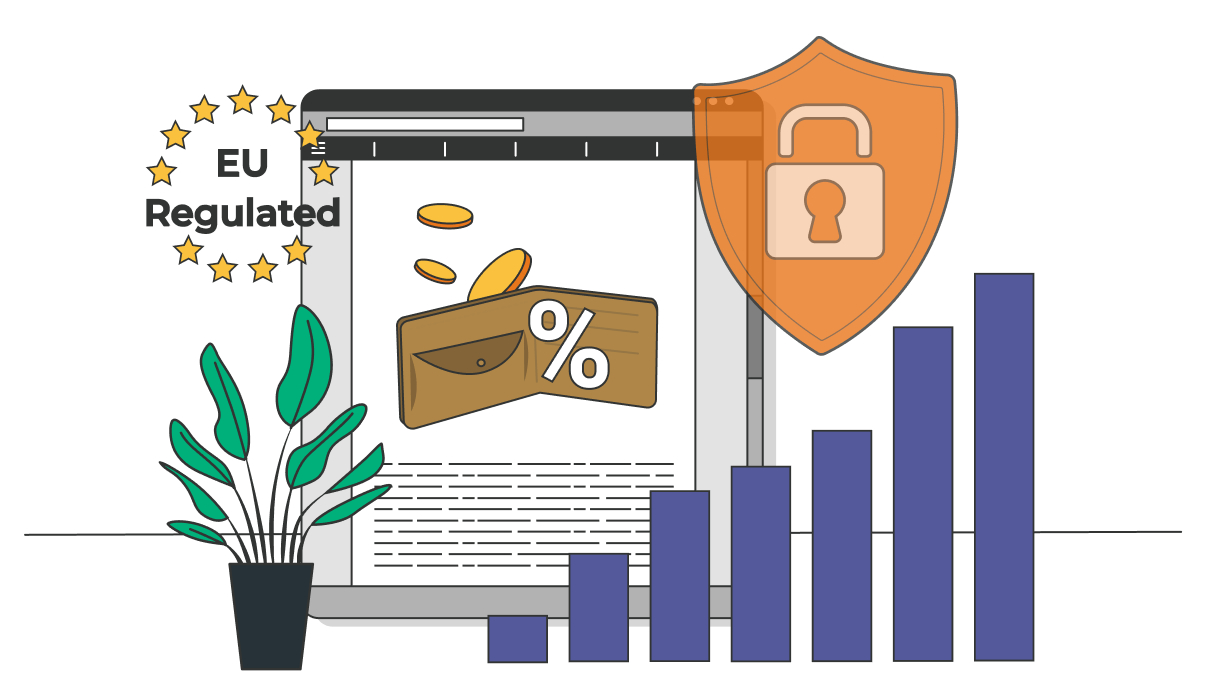 Bear resilience
ArbiSmart is able to achieve reliability and consistency by using a zero-risk, bear-resistant strategy for invested funds that offers a hedge against falling prices.
ArbiSmart performs automated crypto arbitrage on funds held in savings plans, which generates a profit by exploiting temporary price inefficiencies across exchanges.
These are short periods in which a cryptocurrency is available at different prices at the same time.
Occurring with the same regularity, whichever direction the market is moving, price inefficiencies are often the result of a disparity in trading volume or liquidity between a smaller exchange and a larger one.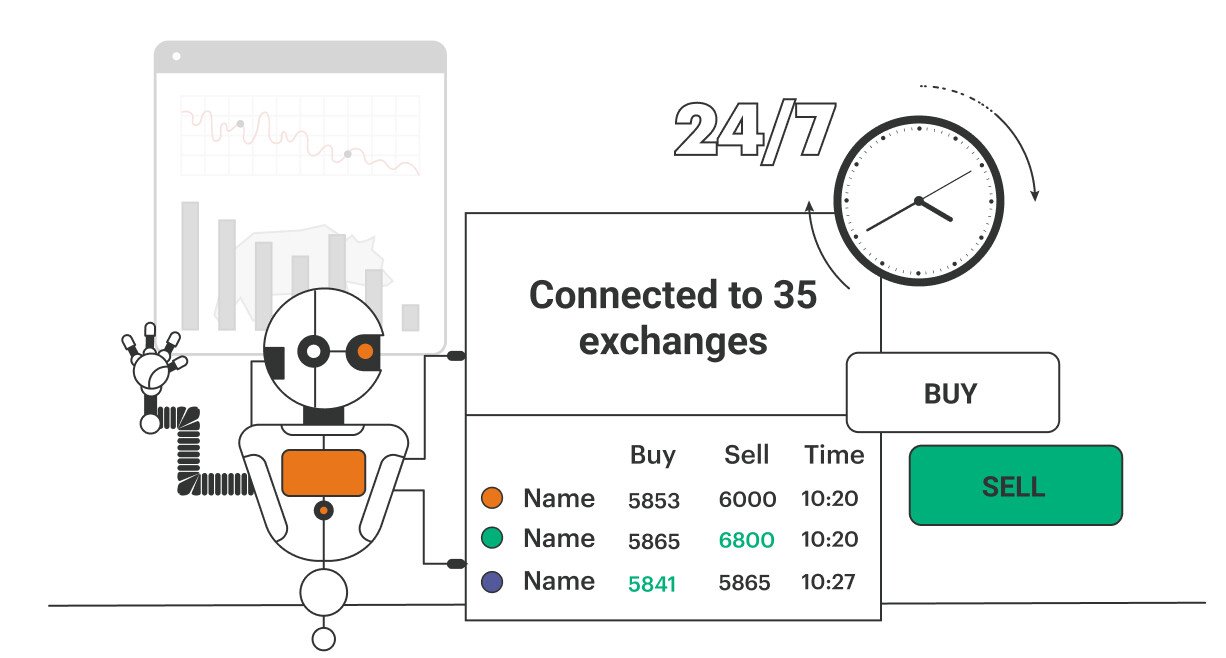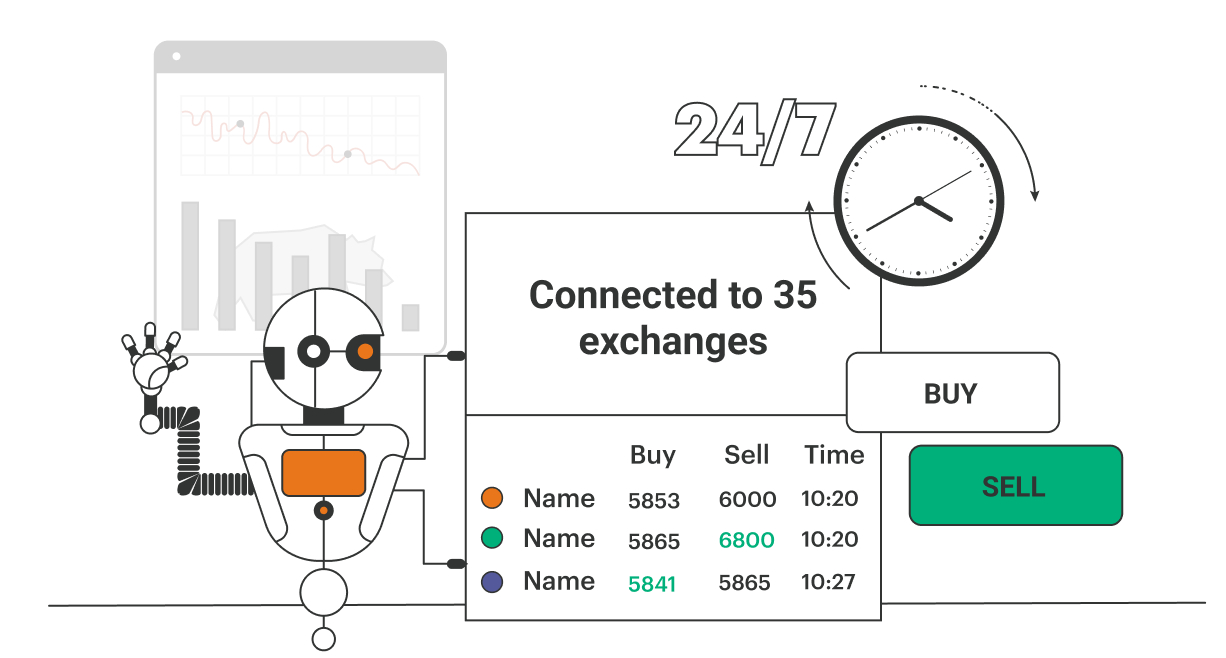 ArbiSmart's crypto arbitrage platform is integrated with nearly 40 exchanges, where the algorithm monitors hundreds of coins 24/7, looking for price disparities.
Able to handle multiple transactions simultaneously, the algorithm identifies price inefficiencies, buying the coin at the lowest available price then selling at the highest to make a profit on the spread.
Flexible savings options
ArbiSmart's wallet holders can choose to simply store funds securely interest-free, if their priority is to be able to access their funds at any time.
Alternatively, they can lock funds in a savings plan. Plans can expire after just 1 or 3 months, or they can expire after extended timeframes of 2, 3, or 5 years.
The longer the funds are locked the higher the interest rate will be.
Wallet holders can also choose from 25 different supported currencies, choosing popular coins like BTC, ETH and SHIB, or FIAT currencies like EUR, USD, and GBP.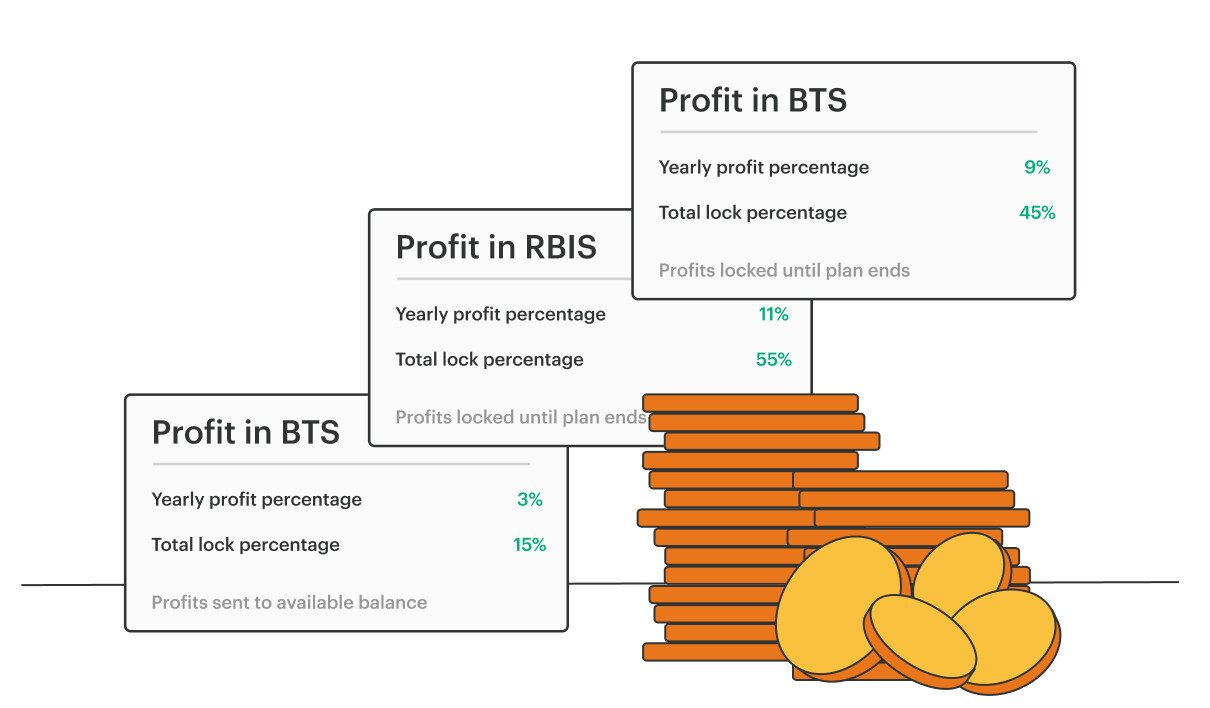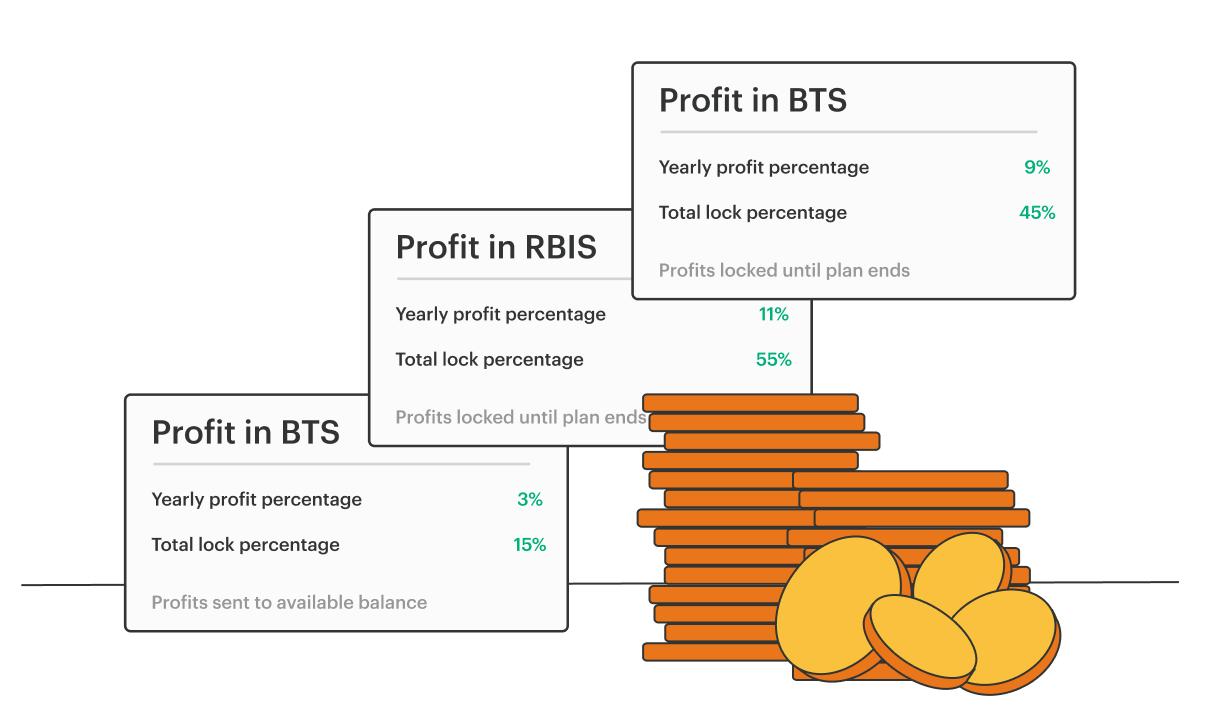 Wallet holders also have a range of options on how to receive the interest, which is paid out daily.
Firstly, they can send the daily interest to a special, available balance, from which it can be withdrawn at any time.
Secondly, for a higher rate, they can lock it in the savings balance along with the capital on which it was earned.
Lastly, for the highest return, they can convert the daily interest into the native token, RBIS, even if the savings plan is in a different currency, and place it in a locked balance, until the plan expires.
Consistent, industry-high returns
ArbiSmart wallet holders can earn up to 147% interest a year, the highest rate of any legitimate competitor in the space.
The precise amount that a wallet owner earns will depend on their account level.
The account status is based on how much RBIS they own, so more RBIS means a higher rate of interest on savings plans in Bitcoin, Euro or any other supported currency.
Returns are completely predictable, and whether the market is in a downturn or an upturn, the rate will remain the same and can be calculated in advance, ahead of opening a savings plan.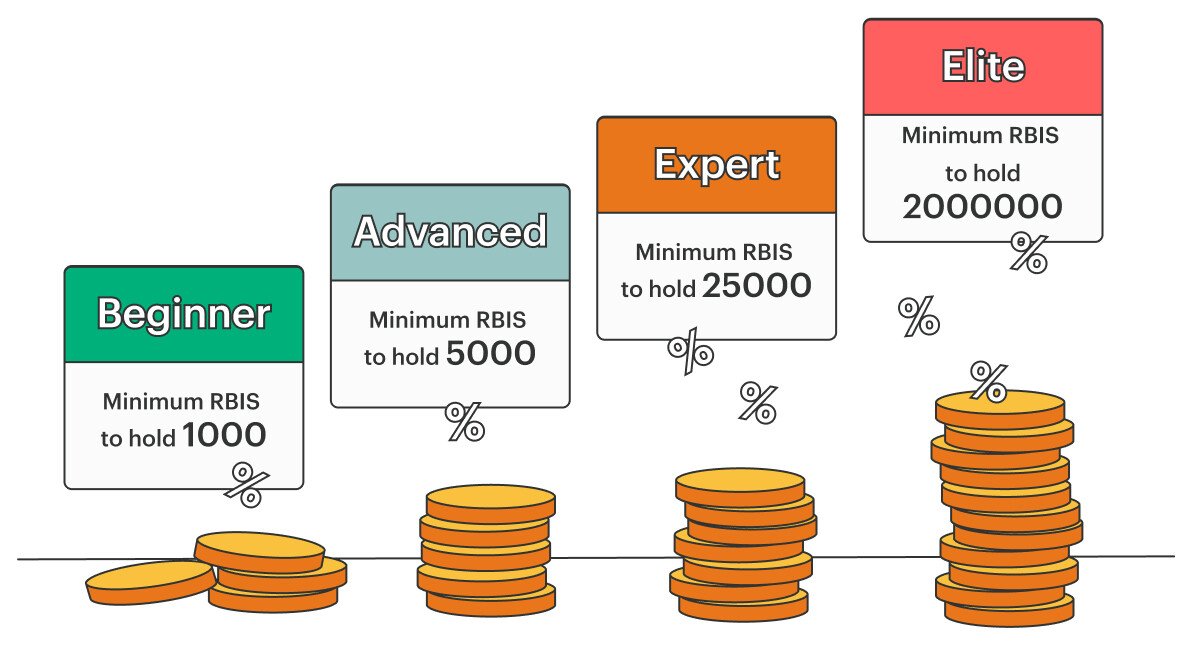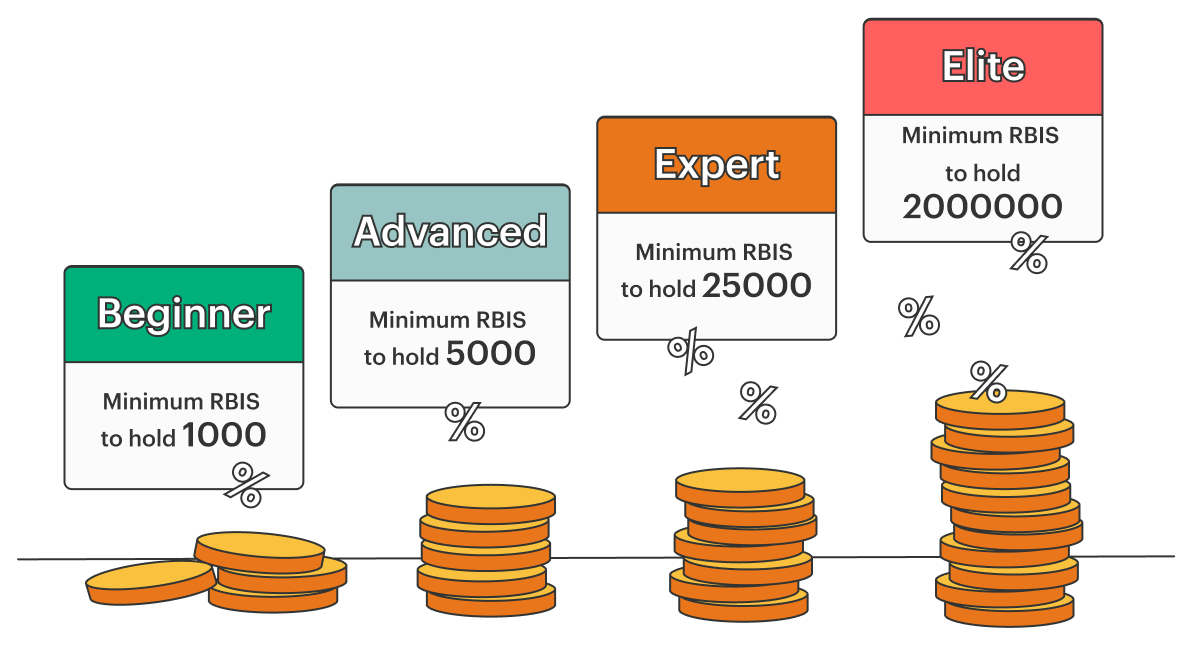 To be eligible to earn any interest at all with an ArbiSmart wallet savings plan, a wallet holder needs to have a Beginner Level 1 account status, which requires ownership of 1,000 RBIS.
To earn more on their Bitcoin or other preferred currency, they need to buy more RBIS to upgrade to a higher account level.
A savings plan can be opened in any of the 25 different currencies supported by the ArbiSmart wallet, but an RBIS balance will earn a higher return than balances in any other currency.
User-friendly set-up
Simplicity is key, and this is another area in which ArbiSmart is setting the standard. Opening a savings plan is easy enough that anyone can do it, and it can be achieved in a matter of minutes:
Sign up with ArbiSmart
Buy a minimum of 1,000 RBIS via an exchange or in a just a few taps through the RBIS Management tab in the dashboard menu.
Go to the Deposit tab and deposit capital in one of 25 supported currencies
Switch to the Earn Interest tab and choose a currency and period for the plan
Decide how to receive the daily profits
Enter a deposit amount and click confirm
Interest will start to be accrued right from day one.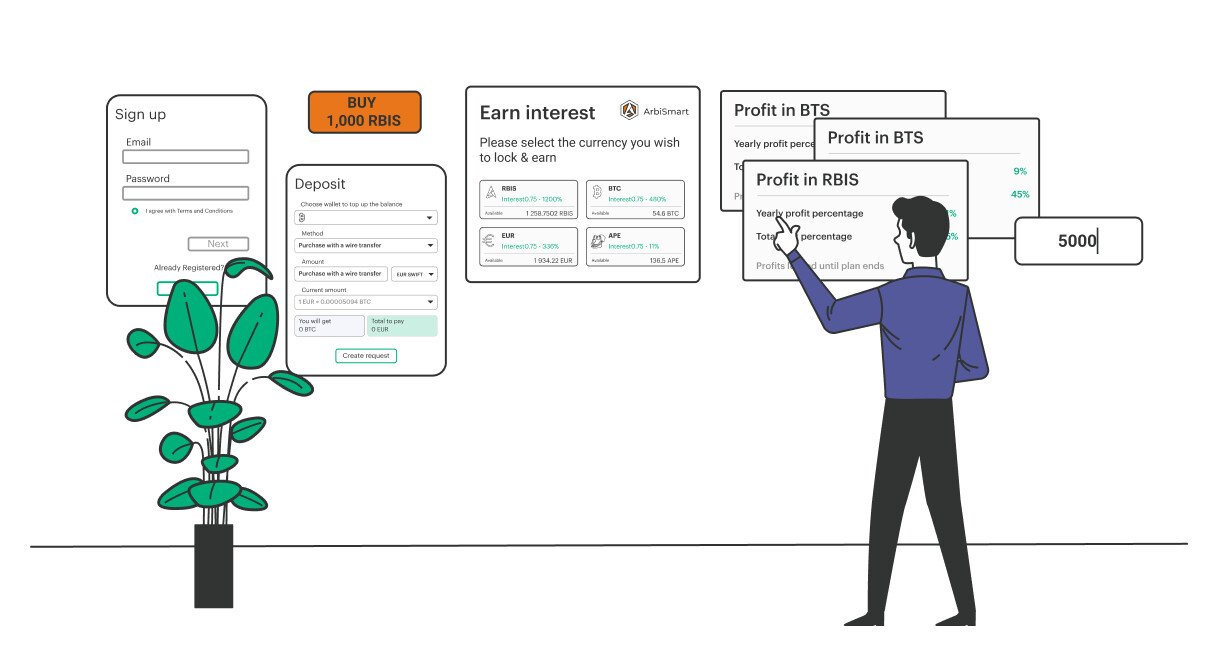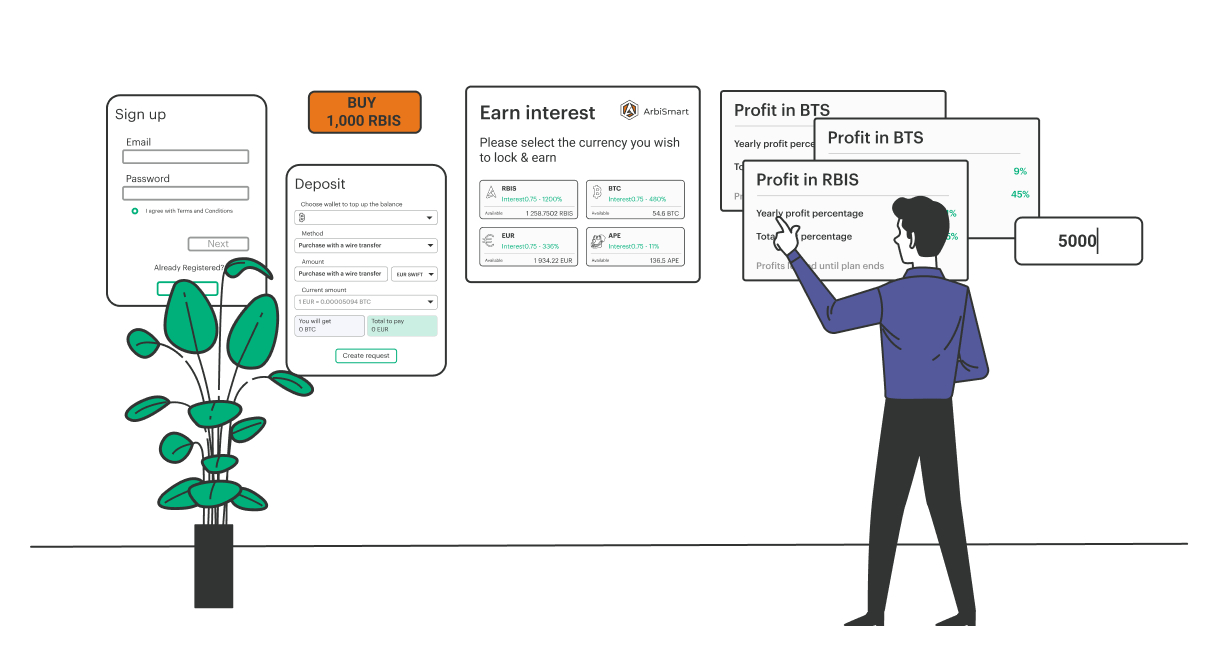 What Other Sources of Profit Can Be Generated?
When opening a savings plan, it is worth noting the general health of the project providing the wallet, evaluating the strength of the token, and assessing any other crypto products and services that it may provide.
For example, ArbiSmart's native token is consistently rising in value, even as Bitcoin and other established coins continue to fall in value. Analysts project a rise to 25 times the coins current value by the end of 2022, with even better gains in 2023.
A major reason for this is that with a growing number of crypto owners look for a consistent profit in a bear market, more ArbiSmart wallets are being opened. To be eligible to earn interest on wallet savings plans, ownership of RBIS is required, so token demand is rising.
As an increasing amount of RBIS is getting locked in savings plans and taken out of general circulation, the RBIS supply, which is finite, is shrinking. Once the demand exceeds the available supply, the RBIS token price will rise even higher.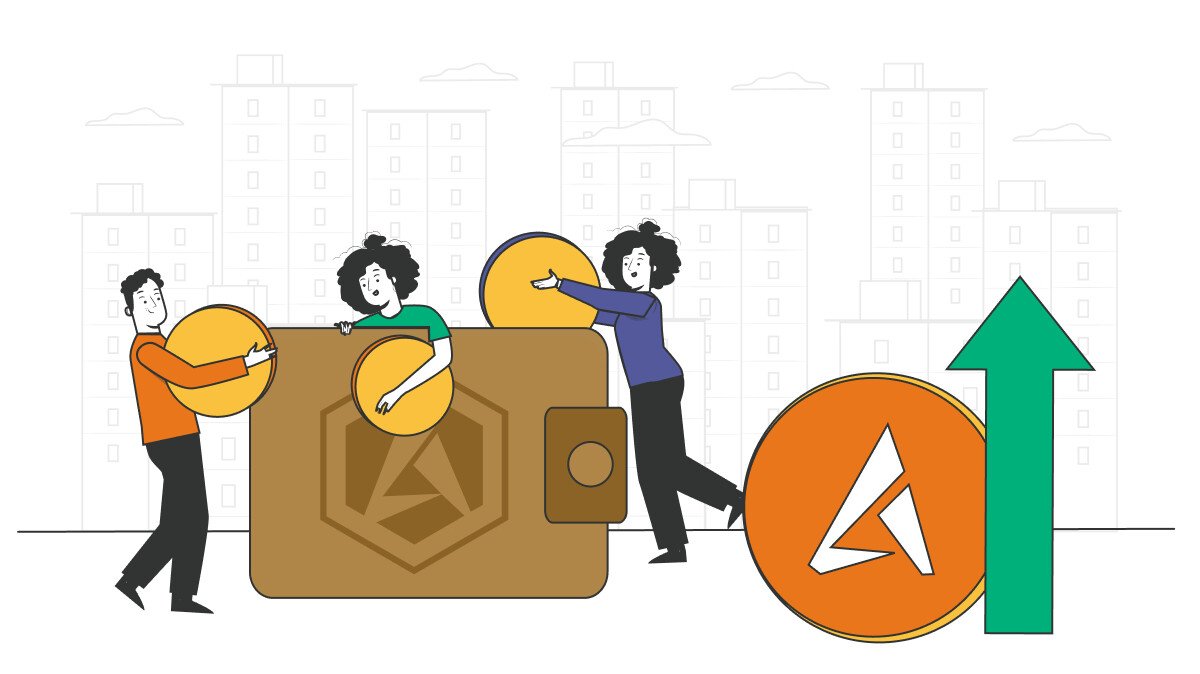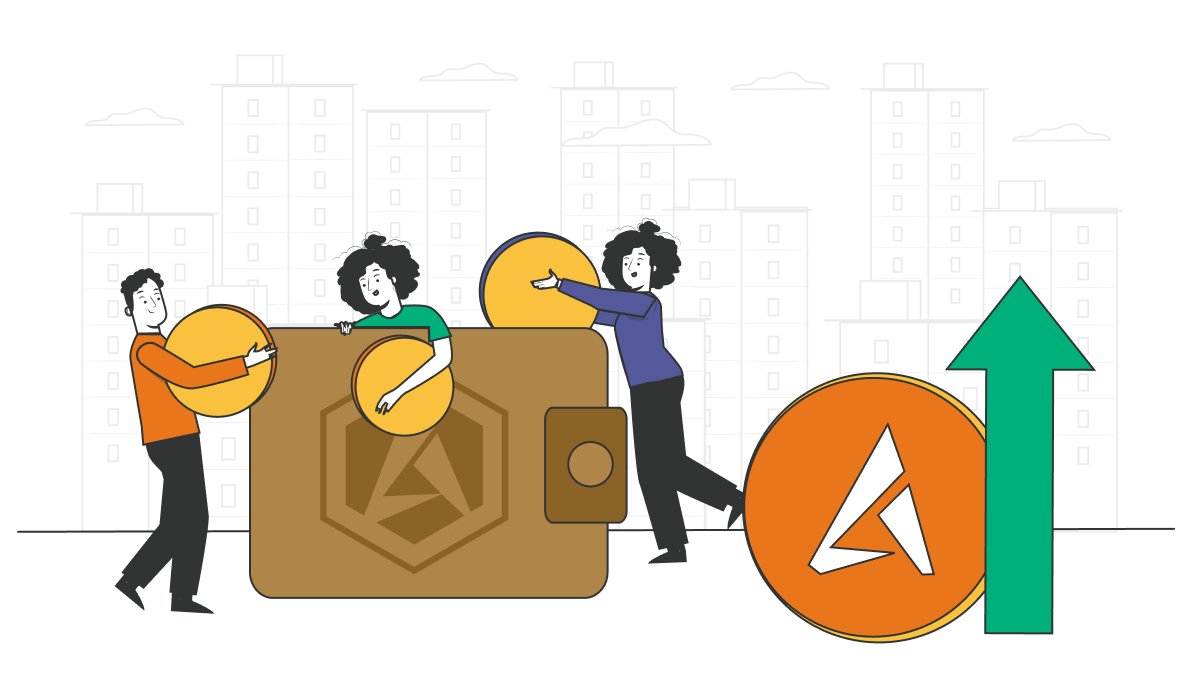 There is also another factor placing pressure on the restricted RBIS supply and driving token demand.
Between now and the end of Q1 2023, ArbiSmart's development team is adding a suite of new services to the ArbiSmart ecosystem, all of which will require use of the RBIS token and will offer their own individual sources of revenue.
Trading, Gaming, Collecting, and Yield Farming
In Q4 of this year, ArbiSmart will be introducing a new mobile application for the purchase, storage, and exchange of cryptocurrencies.
This will be immediately followed by the release of a marketplace for buying and selling non-fungible tokens, an ArbiSmart NFT collection, and a DeFi protocol, with one-of-a-kind gamification features.
The protocol will enable yield farmers to loan funds and provide liquidity for rewards of up to 190,000% APY plus 0.3% of the fees on every trade.
Then, in Q1 2023, ArbiSmart will launch a cryptocurrency exchange as well as a play-to-earn metaverse, with RBIS as the in-game currency, where visitors will be able to earn real-world profit for buying, selling, and developing virtual plots of land.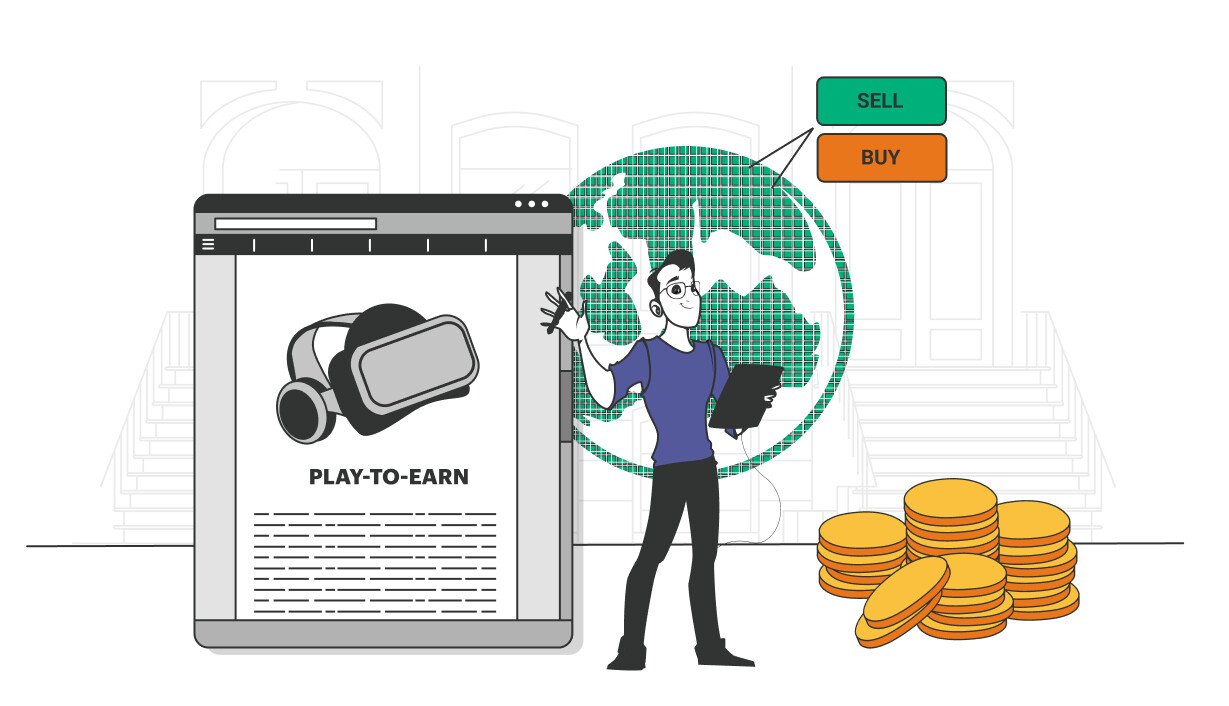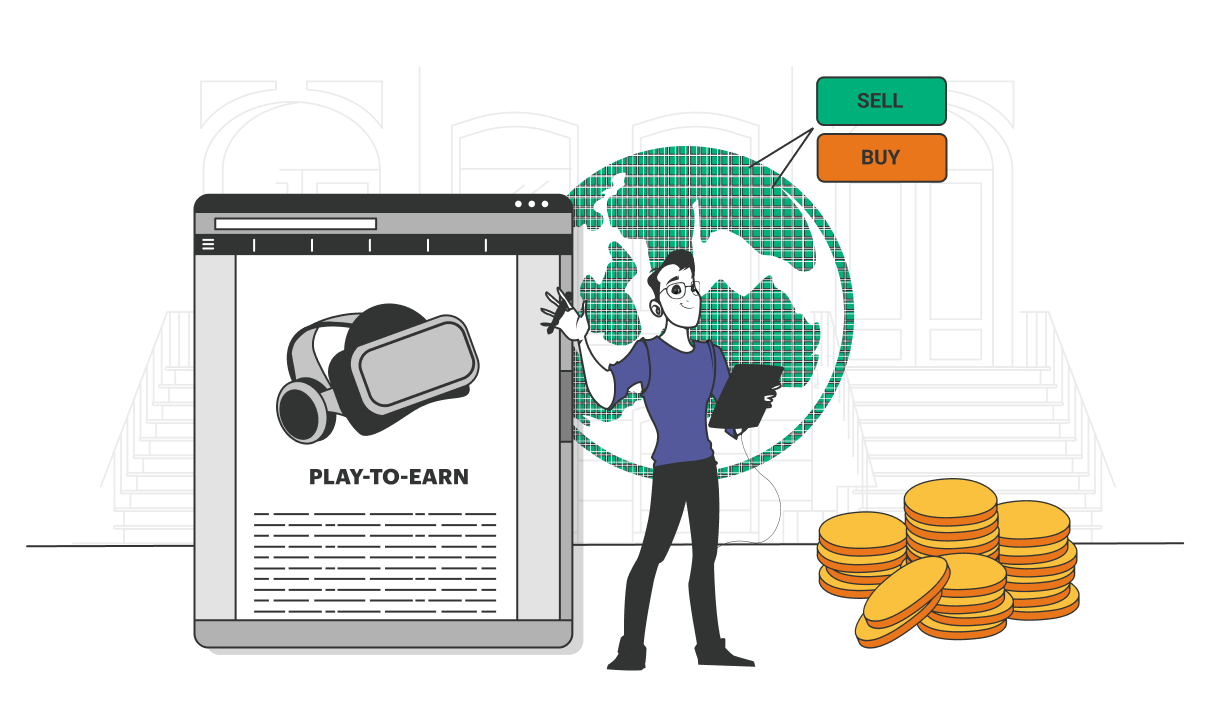 Capital Gains
All these utilities will require use of RBIS, pushing up the demand, which will be further increased by the interconnectedness of the services.
For example, An ArbiSmart NFT will not only serve as an art investment but will be able to boost a yield farmer's score in the DeFi protocol increasing their APY, or it can serve as an in-game item in the metaverse.
Also, there will be financial benefits for use of the RBIS token, like a discount if exchange fees are paid in RBIS.
All these factors will help drive up the token price, generating potentially huge capital gains in addition to earnings from savings plans or any of the other RBIS utilities.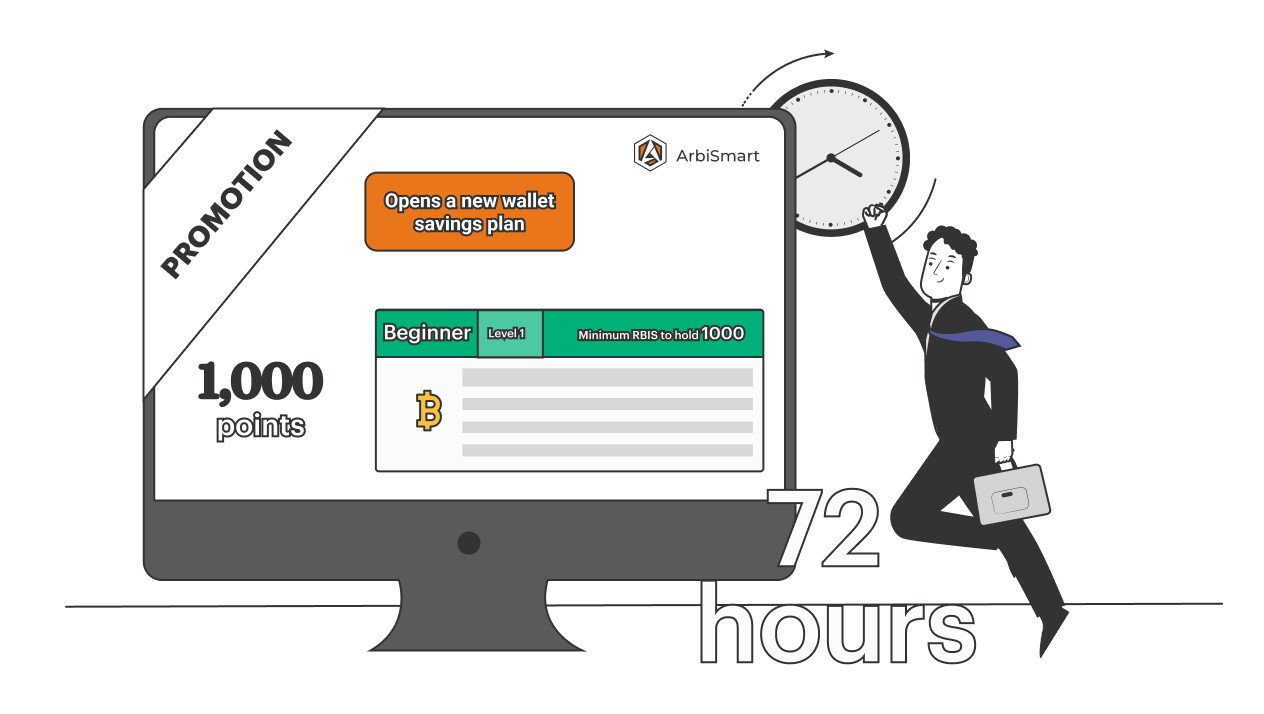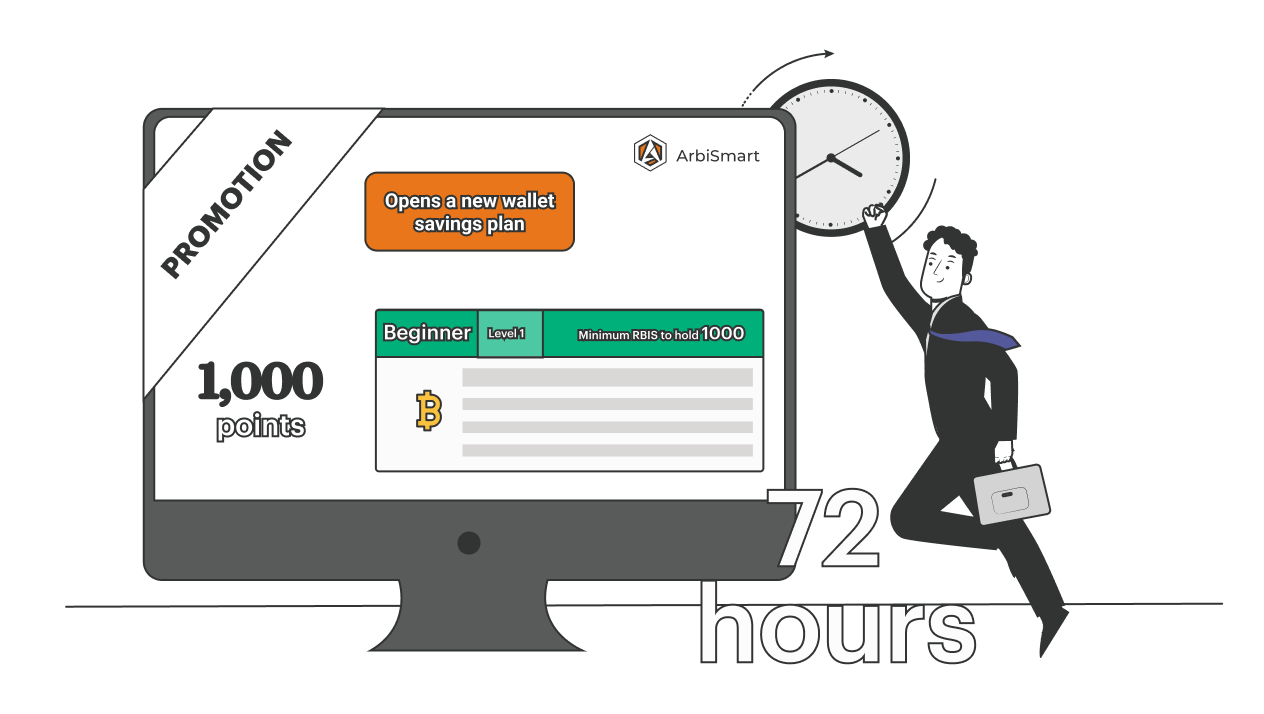 For 72 hours from the publication of this article, ArbiSmart is offering a special promotion.
Anyone who opens a new wallet savings plan over this three-day period will receive 1,000 points for FREE.
This will make them eligible to earn interest on savings plans in all supported currencies, from day one, without having to purchase any RBIS.
To receive the 1,000 free points, open a savings plan now!
---