Is ArbInu Dead? Crypto Whales are Accumulating This New Meme Coin as the Next Cryptocurrency to Explode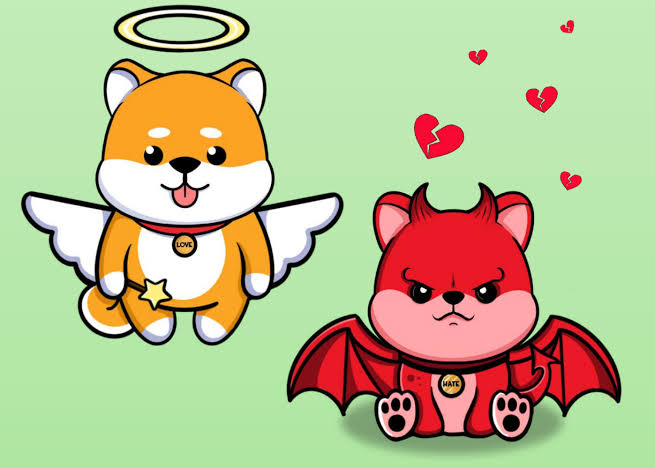 Meme coins have risen to popularity following the 2021 crypto boom.
Led by Dogecoin, meme tokens are some of the most widely accepted digital asset ecosystems due to their fun-filled themes and relatable ideology.
However, the majority of these coins lack real-world utility.
However, things are fast changing and a number of meme coins are used as tools for generating awareness around a blockchain network.
One such is ArbInu which aims to introduce individuals to the Arbitrum ecosystem.
The token has leveraged the power of meme tokens and community-driven content creation to help create awareness about the layer-2 scaling solution as a whole.
Meanwhile, a new crypto project is pushing an entirely different narrative.
Instead of being tied to an ecosystem, the Love Hate Inu project seeks to gather public feedback on trending issues around the world.
Given its immense potential, Love Hate Inu has secured a major investment less than two months after its debut.
ArbInu Price Prediction
At press time, the token sits at $0.001592 with a 6.07% increase over the past 24 hours indicating a promising uptrend.
The crypto asset stands at a 24-hour trading volume of $178,818 with a slight 6.80% downtrend in the past day.
Although the meme token recorded a considerable downtrend from the past week, the uptrend looks promising for the token.


Some feature unique to this Arbitrum network is a 1% burn of the 4% token tax to prevent and ensure a steady decrease in the tokens with time.
Love Hate Inu: Next Crypto Project to Explode
Here's the thing about meme coins, they have little to zero utility and are usually fun and community-driven.
But the apparent lack of utility of these coins reduces their potential of having real-world value and usage. Coins like Dogecoin and a host of others fall into this category.
However, Love Hate Inu is different from this lot because of its apparent utility.
The Love Hate Inu is a vote-to-earn decentralized platform that allows its users to vote on trending topics and earn $LHINU tokens.
The platform is the First Vote-to-Earn Platform on Web3 aiming to ensure safe, secure, and reliable voting.
Here's how it works, first users have to stake $LHINU coins, to be eligible to vote. This is to eliminate spam bots and manipulations of users' votes.
After staking, users become community members and can then partake to vote in polls on the platform.
Because the platform is built on the Ethereum network, this ensures that users can vote anonymously without sanctions and their opinions will definitely be heard.
This blockchain ecosystem also ensures votes are fair, secure and transparent.
Voting topics could look like asking users if they 'love' or 'hate' popular people like Elon Musk or Andrew Tate.
Users can also indicate their opinions on several other pressing political, environmental, and societal views where necessary.
Community members are also free to have healthy well-meaning discussions on several hot topics, therefore Love Hate Inu also provides a platform for people to come together and have their voices heard.
The meme-based project is hoping to disrupt the online survey market on the basis of its impeccably immutable results and distribution via ledger technology combined with the social power of crypto memes.
The Love Hate Inu token has performed really well so far in its presale which launched in early March.
The digital token which currently stands at $0.000145 is tearing fast through its presale.
The project has gathered over $8.5 million in Presale, a feat few coins have been able to achieve.
The meme-inspired token presale ends in 6 days according to the coin's website.
Disclaimer: The Industry Talk section features insights by crypto industry players and is not a part of the editorial content of Cryptonews.com.

---