April's Fools Roundup: Crypto Edition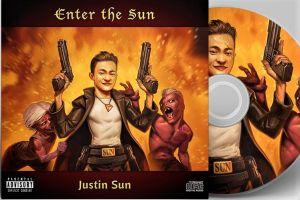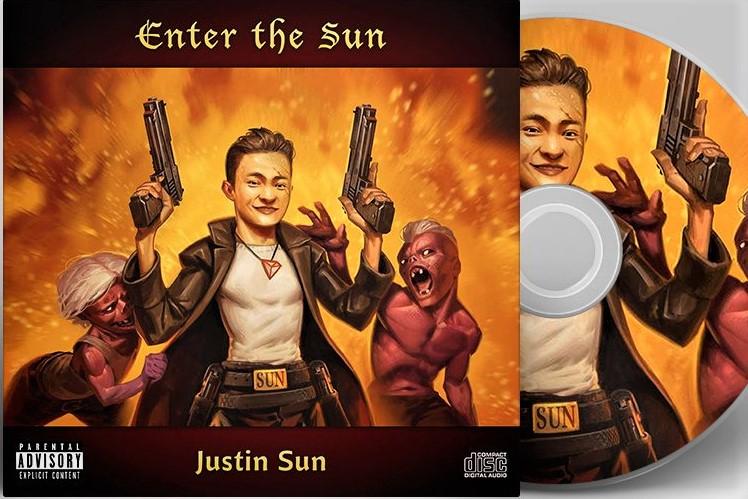 Love it or hate it, April's Fools is a favorite almost-holiday for many, and crypto is no exception. Although the market boom from this morning might seem like an elaborate, slightly late April's Fools prank, we're happy that the pranks this year remained more benign and did not cost users all that much. Except hope and happiness - because so many of them sounded great!
Ranging from fake partnerships to favorite scam-related figures (and adding a funny KYC (know your customer) questionnaire or two as well), this year's April's Fools pranks are sure to make you at least chuckle, if not laugh outright.
___________________
Honestly, if Ethereum Foundation researcher Vlad Zamfir wasn't joking, we can already see how this could become popular in the space.
I'm proud to announce the space's first lobbying organization specializing in blockchain governance, The Ethereum Governance Lobby Group!

We are a well-connected group of ETH developers and researchers who know Vitalik (personally) and are passionate about blockchain governance

— Vlad Zamfir (@VladZamfir) 1 April 2019
__
Samson Mow, chief strategy officer at major blockchain technology firm Blockstream, also had some news to announce. Imagine the hype if MasterCard decided to partner with a crypto-related name.
Excited to announce a new partnership with MasterCard soon!

— Samson Mow (@Excellion) 1 April 2019
__
Also, imagine the absolute panic if most of the cryptoverse wasn't educated enough to know this is impossible.
Bitcoin just got hacked!!!

RT to spread awareness.https://t.co/3SzI3KRjH0

— Mati Greenspan (@MatiGreenspan) 1 April 2019
__
Sure, it's a joke, but it would also be a genius move for a privacy coin.
Following months of consultation with our community and creative agencies, Zcoin $XZC is finally rebranding. We now no longer have a name. https://t.co/WZW6pqWSi9

— Zcoin (@zcoinofficial) 1 April 2019
__
Now THIS is one of those jokes that make your heart skip a beat before you realize what date it is.
Toward a brighter tomorrow. pic.twitter.com/7FAWC7TS8z

— Vitalik Non-giver of Ether (@VitalikButerin) 1 April 2019
__
And another of the same sort as the previous one - it's a good thing we're not that unlucky.
Craig Wright is Satoshi Nakamoto. It all makes sense tbh af oof.

— Pierre (@pierre_crypt0) 1 April 2019
__
Then again, there are those that are too far-fetched to be true (or not?), but make you laugh nonetheless.
Today marks the launch of Loom Records! 💽🎶

Yes, we have decided to enter the music business to speed up blockchain adoption.

And we're honored to produce @justinsuntron's debut hip-hop album #EnterTheSun as our first EP ☀️

Check out the details: https://t.co/04E1EP8k66 pic.twitter.com/eMLSirsr8i

— Loom Network (@loomnetwork) 1 April 2019
__
Well… I could do with a Big Mac right now. We also need a ChickenNuggetCoin - maybe next year?
We are prepared to eat the profits. Announcing support for @McDonalds MacCoin (BMAC)! https://t.co/SXcn1xsKs9

— Kraken Exchange (@krakenfx) 2 April 2019
__
MyEtherWallet announced that they need to implement KYC measures for the first time. "What's your father's maiden name" should become a common KYC question.
Just opened @myetherwallet and there is a KYC now? Is this an April Fools? pic.twitter.com/auf3qkv8wv

— TEDDY 🌐 (@teddycleps) 1 April 2019
__
NOT MY PARENTS PLEASE!
Haha. Bitcointalk also did a fake kyc today with some funny questions.

"You agree to have this information shared with the IRS, FBI, CIA, NSA, Federal Reserve, ECB, Interpol, Google, Microsoft, Facebook, Equifax, Chainalysis, and your parents" pic.twitter.com/pxEcaVn3Ki

— Crypto Zebra (@ZebraMining) 1 April 2019
__
Here I was, ready with a rat poison-related comment, and then I remembered the date…
Holy shit!https://t.co/jn1vLCyIoU

— The Range (@_TheRange) 1 April 2019
__
WASSA WASSA WASSAAAAAAAAAAAAAAP!
Breaking news!
Carlos Matos joins SONM Advisory board. We welcome Carlos in our family and we are sure that with his experience SONM will reach the moon 🌝 pic.twitter.com/71zcwYiOhI

— SONM (@sonmdevelopment) 1 April 2019
__
The signature is legit, what the hell are you all talking about?
I'm pleased to announce that the gag order has been lifted and I can finally release the evidence of Satoshi Nakamoto's true identity - the genesis block has been signed! pic.twitter.com/Eg362VuSvC

— Jameson Lopp (@lopp) 1 April 2019
__