In Anticipation Of 2023 Crypto Gains, Investors Show Interest In Orbeon Protocol (ORBN) Presale, Litecoin (LTC) and Polygon (MATIC)
Disclaimer: The text below is an advertorial article that is not part of Cryptonews.com editorial content.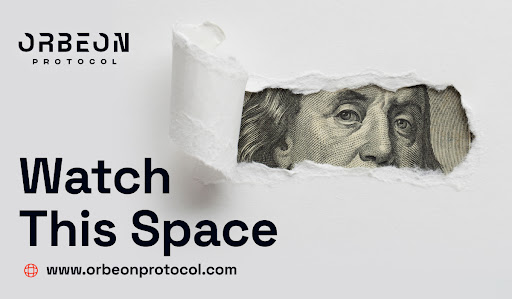 The Orbeon Protocol (ORBN) presale has attracted attention from those wanting a piece of the crowdfunding future, with the presale already seeing a 1988% price appreciation, Litecoin (LTC) has been gaining traction due to its upcoming halving event, while the unique features of Polygon (MATIC) cement its position as the go-to layer-2 scaling solution. Let's go further into each of these assets so you can potentially benefit from their growth in the 2023 crypto market.
Litecoin (LTC)
Litecoin (LTC) is a fork of Bitcoin (BTC) that is designed to be less resource-intensive and faster than its predecessor, while still offering a secure network. Litecoin (LTC) has been successful in this endeavor, with an uptime of 100% since its launch in 2011.
But the Litecoin (LTC) features are not why it has been gaining traction recently. The Litecoin (LTC) upcoming halving event is what has investors salivating. This event, which is scheduled to occur in August 2023, will reduce the rewards Litecoin (LTC) miners get for creating new blocks on the Litecoin (LTC) network by half.
If history is to repeat itself, the price of Litecoin (LTC) will rally in the months preceding the halving event and after, so we could be looking at a great opportunity to make some gains from Litecoin (LTC).
Polygon (MATIC)
Polygon (MATIC) is a layer-2 scaling solution that allows for near-instant transactions on Ethereum-based applications. Polygon (MATIC) is a popular choice amongst developers and investors, due to its user-friendly features and a wide array of use cases.
Polygon (MATIC) offers a number of different scaling solutions to choose from, including ZK-rollups, sidechains, frameworks and supernets. These solutions make Polygon (MATIC) the go-to choice for developers and projects building on Ethereum (ETH).
The Polygon (MATIC) ecosystem has been expanding rapidly, with the likes of Prada, Instagram and Adidas all using the Polygon (MATIC) network for their operations. If Polygon (MATIC) is good enough for these titans, it should be good enough for any investor looking to diversify their portfolio.
In addition, Polygon (MATIC) also has its own token which is used to govern the network and incentivize validators. This creates an additional revenue stream for Polygon (MATIC) investors, as they can stake MATIC tokens in order to earn rewards from block validation.
Orbeon Protocol (ORBN)
Orbeon Protocol (ORBN) offers a groundbreaking crowdfunding experience. Through this cutting-edge platform, equity is converted into NFTs that can be easily traded, enabling fractional ownership and unprecedented investment prospects on Orbeon Protocol (ORBN).
There are some top features and benefits of Orbeon Protocol (ORBN). The first being that just $1 is enough capital for investors to acquire a piece of equity and there is high liquidity for quick buying and selling of equity. There requires fewer fees compared to traditional crowdfunding options and smart contract technology guarantees impeccable transparency as well as there being staking rewards for holding the ORBN token.
When all of these features and benefits come together, it's easy to see how Orbeon Protocol (ORBN) could revolutionize the $13.5B crowdfunding market. As more startups and projects adopt Orbeon Protocol (ORBN), a market cap in the billions should be expected.
Orbeon Protocol (ORBN) has achieved an outstanding performance in its presale, having sold more than 300 million tokens to date. As only a limited amount of tokens are left in the Orbeon Protocol (ORBN) presale, which is set to end soon, now could be your last chance to get in on this groundbreaking protocol.
Find Out More About The Orbeon Protocol Presale
Website: https://orbeonprotocol.com/
Presale: https://presale.orbeonprotocol.com/register
---