Another Sign that Bitcoin Protocol Is Improving?
A new chart from the quantitative cryptocurrency analyst Willy Woo sheds light on some of the developments seen in the bitcoin market this year, with network activity increasing even as bitcoin prices have plummeted. However, not everyone agrees with the analyst.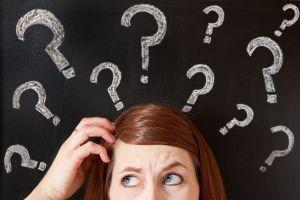 In the chart, posted to Twitter on Friday, Willy Woo showed that the Bitcoin blockchain blocks reached 95% of capacity last week. Meanwhile no noticeable change has been recorded in the transaction fees required to successfully make a payment on the network.
As of Monday morning, average transaction fees on the Bitcoin network stood at around USD 0.36, per data from blockchain analytics company Blockchain.
The chart from Woo supposedly illustrates that despite higher levels of network congestion today compared to last year, transaction fees today remain normal and well under the levels from last year.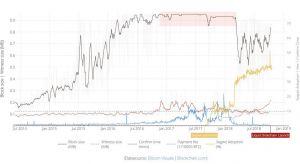 However, other cryptocurrency experts such as Alan Silbert, executive managing director at INX Limited, an owner and operator of a platform for trading blockchain assets and their derivatives, and Adam Back, founder and CEO of Blockstream, a blockchain startup, have something to add:
At the time of writing, the discussion between the three is not over yet. Meanwhile, some other members of the cryptoverse have also shared their opinions on the matter:
_____
No matter who is right, Bitcoin still lags far behind traditional alternatives like Visa or MasterCard in terms of the number of transactions per second (TPS) it can handle.
With current capacity, the Bitcoin network is able to process about 7 TPS. That compares to Visa's payments network, which is able to handle more than 24,000 TPS.
As Pantera Capital's co-CIO Joey Krug reiterated in an interview last week, the cryptocurrencies of today can be compared to "the Internet before dial-up," where they are not scalable. He went on to say that this is the first thing that needs to be solved in order for cryptocurrencies to enter the next bull phase and gain mainstream adoption.
---