Another Competitor To Libra Might Come From Japan + More News
Crypto Briefs is your daily, bite-sized digest of cryptocurrency and blockchain-related news – investigating the stories flying under the radar of today's crypto news.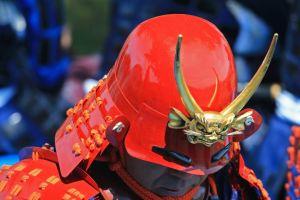 Digital fiat news
A group of about 70 Liberal Democratic Party lawmakers in Japan are working on a proposal for the county to issue its own digital currency - digital yen. Reuters reports, citing Norihiro Nakayama, parliamentary vice-minister for foreign affairs, that the digital currency could be a joint initiative between the government and private companies that would put Japan in tune with global changes in financial technology. This comes as a response to the worries caused by Facebook's Libra and China's digital yuan, and after the Bank of Japan joined six other central banks on assessing potential cases for central bank digital currencies (CBDC). The group, led by the former economy minister Akira Amari, plans to submit its proposal to the government as early as next month.
Regulation news
Exchanges news
Liquid Group, the operator of the Japanese cryptocurrency exchange Quoine, has struck a deal with American blockchain security company CertiK, per an official blog post. Liquid says it will use the American firm as a smart contract auditor, and says CertiK will provide "third-party due diligence for potential listings and initial exchange offerings (IEOs)" on the Liquid platform.
Japan's regulatory Financial Services Agency (FSA) has warned an Azerbaijan-based exchange to stop offering crypto services to Japanese residents. Per Fisco, via Gentosha, the FSA says it has evidence that Cbase Fintech Lab, the operator of the Cross Exchange, has been targeting Japanese customers. Japanese law stipulates that any crypto exchange that offers services to Japan-based individuals must obtain a license from the FSA.
Scam news
The number of spam emails demanding cryptocurrency payments rose by 77% in Japan last year. Per media outlet Internet Watch, the state-run Information Technology Promotion Agency has released data that shows Japanese email account holders were bombarded by emails from individuals claiming they had taken videos of account holders watching pornographic videos and demanding payment in bitcoin and other tokens.
DeFi news
Adoption news
Tether (USDT) revealed a new stablecoin called Tether Gold (XAU₮), thus providing, they said, the security of a digital asset pegged to physical gold (XAU). Each XAU₮ token represents ownership of one troy fine ounce of physical gold on a specific gold bar. It's available as an ERC-20 token on the Ethereum blockchain and as a TRC20 token on the TRON blockchain, and it can be transferred to any on-chain address from the purchasers' Tether wallet. Tether claims it has direct control over the physical gold storage held in a Switzerland vault.
24% of the surveyed Brits believe cryptocurrency should be taught in schools as part of the national curriculum, says a study by crypto trading platform CoinBurp, Fintech Finance reports that 35% of 16-24 year-olds surveyed agreed that they would benefit from cryptocurrency being taught as a subject in school, while only 15% of those older than 55 agreed, suggesting a generational divide in public interest towards learning about crypto.
Aneel Bhusri, co-founder and CEO of on‑demand financial management and human capital management software vendor Workday, which has grown to a stock market valuation over USD 40 billion, said the breakthrough technologies AI and blockchain will become increasingly important on the job market, reports CNBC. He said that blockchain is a technology that's looking for a problem to solve, and a problem they found is credentials - blockchain would prevent job seekers to falsify their professional and educational histories, and it can be used by universities as well to verify diplomas.
---