Analysts Predict Big Things for This New Metaverse Crypto – Here's Why
Disclosure: Crypto is a high-risk asset class. This article is provided for informational purposes and does not constitute investment advice. By using this website, you agree to our terms and conditions. We may utilise affiliate links within our content, and receive commission.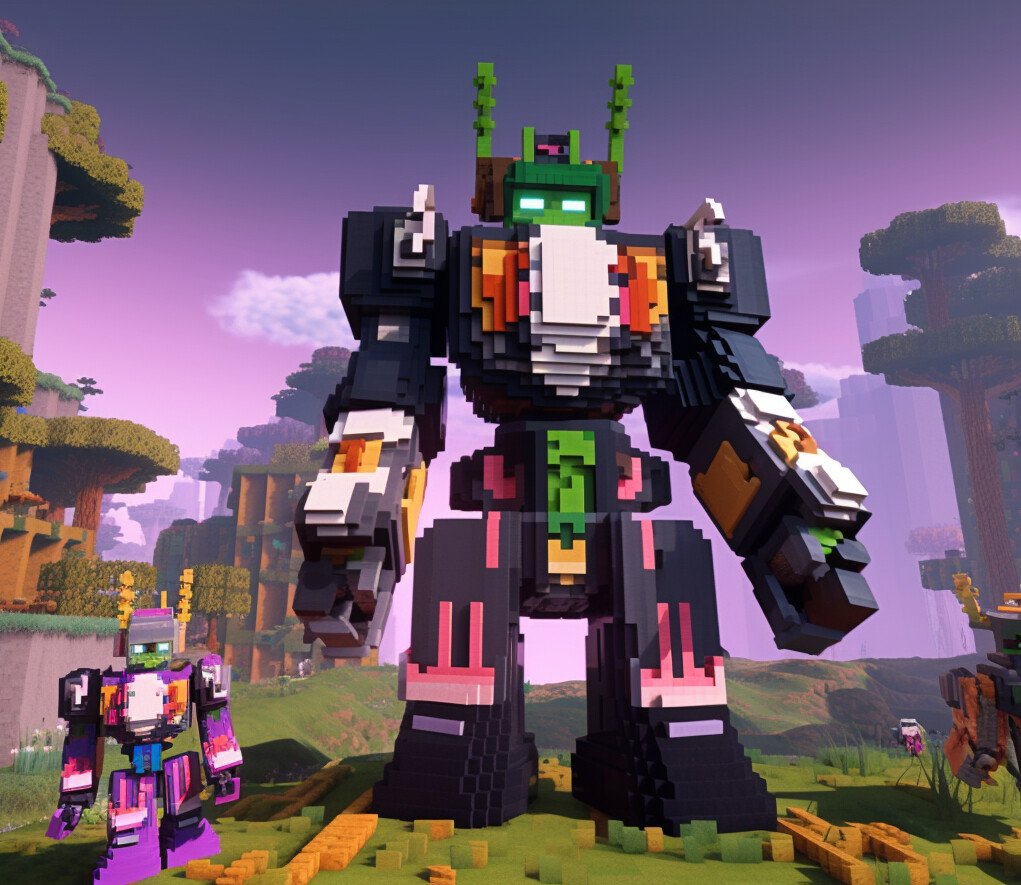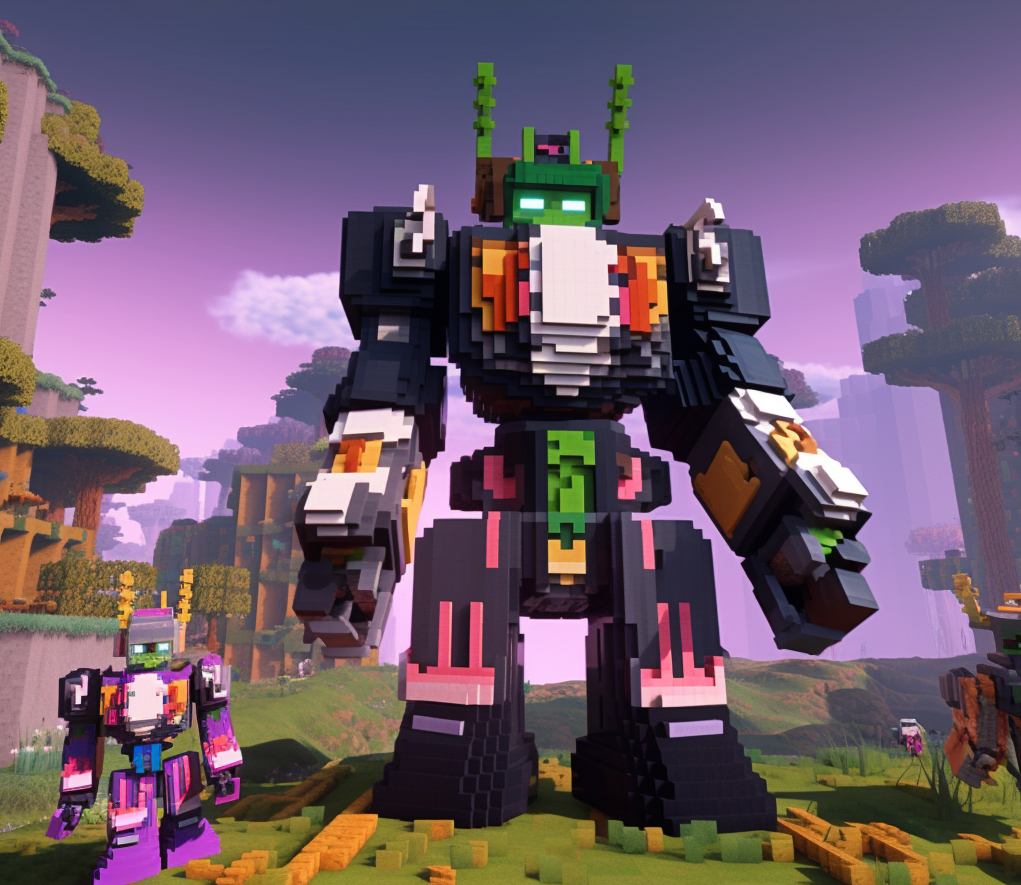 The metaverse is on the verge of becoming an essential aspect of our daily lives, with businesses and industries tapping into its potential by adopting virtual spaces to engage consumers and elevate their brands.
Simultaneously, internet users are realizing the advantages of interacting within a 3D online environment that closely resembles the physical world.
As the market continues to grow, everything from fashion to gaming is making its entrance into the space.
Fashion Industry's Virtual Catwalk
The fashion industry has been making significant strides in the metaverse for quite a while now.
For instance, in February 2021, NFT marketplace RTFKT sold 600 pairs of digital sneakers in under seven minutes, generating $3.1 million in sales.
Later in June, a virtual-only Gucci bag was sold on Roblox for over $4,000—more expensive than its real-life counterpart.
Are you ready to throw some shapes in the Metaverse?

Join us today at 10 pm CET to celebrate the Metaverse Fashion Week in @decentraland with @HAPEsocial.

Music by @jointhepressure #MVFW23

See you there!https://t.co/ytZNpXpbeR pic.twitter.com/ALsGlasJ8N

— Diesel (@DIESEL) March 29, 2023
In more recent news, Decentraland's Metaverse Fashion Week, which began on Tuesday, offers brands a platform to display their collections on virtual catwalks across multiple metaverse platforms until March 31.
While the Metaverse Fashion Week is taking place, Luxury fashion brand Gucci is further immersing itself in Web3 and the metaverse in a collaborative effort with Yuga Labs, the creator of the Bored Ape Yacht Club.
Continuing to explore the Metaverse, the House comes together with @yugalabs. Stay tuned as a new narrative takes shape, blurring the boundaries between the physical and digital. pic.twitter.com/v60mzcgqqY

— gucci (@gucci) March 27, 2023
Gucci hinted at the partnership in a Twitter post on Monday, featuring an image of a bottle with Gucci and Yuga Labs branding previously seen in the trailer for Otherside—Yuga's upcoming metaverse game based on the Bored Ape theme.
Immersive Social Virtual Worlds Draw Players into Metaverse Games
Another industry that has embraced the metaverse wholeheartedly is the gaming industry. The introduction of metaverse games has changed the way players interact and engage with gaming environments, creating immersive experiences where people spend time together collaborating and socializing.
The concept of the metaverse traces its roots back to Neal Stephenson's 1992 novel Snow Crash, which first introduced the idea of a virtual universe.
Since then, the metaverse has evolved into the idea of a 3D model of the internet, creating a parallel digital space that allows users to engage in immersive and natural experiences.
In the case of RobotEra, a captivating storyline is also key to drawing people into its world, and sets RobotEra apart from other metaverse games.
The metaverse game offers players an engaging narrative set in the Alpha Galaxy's Taro. The story revolves around a once-prosperous planet that has been devastated by a war between the indigenous population and robots.
Players assume the roles of robots with human-like thoughts and emotions, embarking on a mission to rebuild the planet and establish a new civilization.
Unleashing Creativity and Customization in RobotEra's Metaverse Game
Another appealing aspect of RobotEra is its focus on empowering players with creativity and customization tools.
Players have the opportunity to craft both their primary robot and Robot Companions, each represented by a unique non-fungible token (NFT). Robot Companions can be traded or leased to other players, allowing for a dynamic and interactive experience within the metaverse game.
Additionally, RobotEra emphasizes land ownership, giving players the ability to construct landmarks on their parcels, which are also represented by unique NFTs.
To make the process of creating and customizing assets more accessible, RobotEra features a user-friendly editing tool.
This advanced feature enables players to apply versatile customizations without requiring coding skills, making it easier to build facilities, extract components, and create robot companions.
Central to the game's economy is the TARO native token, which allows players to buy land, own NFTs, and participate in various economic activities within the game.
The TARO token plays a crucial role in enabling players to collaborate and build interactive ecosystems within the metaverse game.
Empowering Players: Decentralized Governance in RobotEra
Decentralized governance is yet another key aspect of RobotEra's appeal. The game's Decentralized Autonomous Organization (DAO) ensures that all players have the opportunity to propose or decide on their faction's implementation strategy and determine how tokens in their treasury are utilized.
This cooperative DAO structure empowers players to participate in governance and make collective decisions about the planet's destiny, fostering a sense of community and ownership within the metaverse game.
As the metaverse continues to expand, projects like RobotEra present promising investment opportunities.
The RobotEra early access token presale is currently underway, providing an excellent chance for investors and gamers alike to participate in the metaverse gaming experience.
Attention #RobotEraArmy !🤖🌎

Join the #Presale now and become a part of the ultimate #Metaverse experience!🚀💎

Don't miss your chance to explore, create, and earn rewards in this incredible virtual world.🏗️💰https://t.co/kBJJdpfpg4#Play2Earn #NFTCollection #P2E pic.twitter.com/86NzNl5Irj

— RobotEra (@robotera_io) March 28, 2023
With a minimum order of 1,000 TARO tokens for $0.020 each ($20 in total), you can join the world of metaverse crypto and potentially reap the benefits of this groundbreaking project.
To participate in the TARO presale, you need to set up a compatible wallet, such as Ledger Live, Zerion, Infinity, or Metamask, and fund it with USDT or ETH.
Once the wallet is connected to RobotEra's website, you can place an order for TARO tokens and secure your position in the metaverse game project.
The unique combination of an engaging storyline, user-friendly interface, and monetization options make RobotEra an attractive investment opportunity in the world of metaverse crypto.
As the metaverse continues to gain momentum and reshape the way we interact with digital spaces, projects like RobotEra are primed to become dominant forces in the Web3 gaming sector.
In conclusion, the metaverse's influence on our lives is undeniable, and RobotEra's approach to metaverse gaming makes it a project worth watching. Investors who seize the opportunity to participate in the RobotEra presale may find themselves at the forefront of a rapidly growing and evolving digital landscape.
Related:
Disclaimer: The Industry Talk section features insights by crypto industry players and is not a part of the editorial content of Cryptonews.com.
---