Analysts Favour InQubeta (QUBE) Over Solana (SOL) and Polygon (MATIC) for Growth
Disclosure: Crypto is a high-risk asset class. This article is provided for informational purposes and does not constitute investment advice. By using this website, you agree to our terms and conditions. We may utilise affiliate links within our content, and receive commission.
Disclaimer: The text below is a press release that is not part of Cryptonews.com editorial content.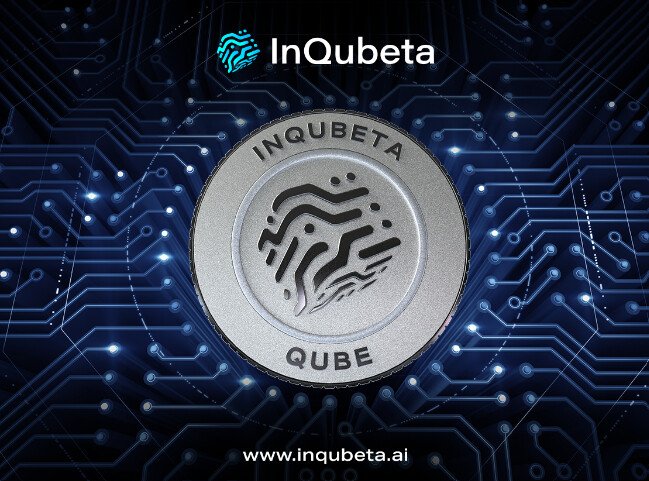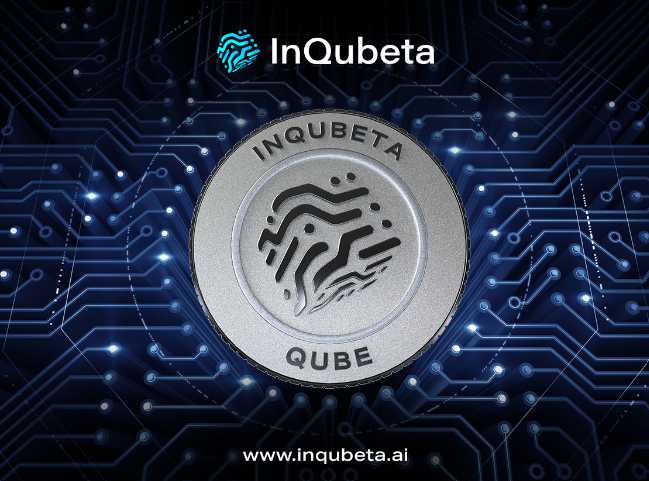 The goal of all investments is to make profits, whether in the short or long term. This holds true in the crypto market, where there are numerous opportunities for savvy investors to make profits from credible crypto projects.
Every investor wants to buy into a crypto that analysts have considered viable for investment and profit-making opportunities. This is why investors are looking towards InQubeta (QUBE) for investment this year.
Crypto analysts have shifted towards InQubeta instead of top crypto projects like Solana (SOL) and Polygon (MATIC). This is because of all the exciting new features and profit-making opportunities that make InQubeta the best crypto to buy this season.
This article explores why analysts pick InQubeta over Solana and Polygon for profits.
InQubeta (QUBE) Offers Profit Advancement Opportunities to Investors
InQubeta is a new crypto project that is bringing the worlds of crypto investment and AI technology together. It creates an avenue for investors to have fractional ownership of AI start-ups through a top NFT marketplace, ensuring that a democratic investment space can exist for both start-up owners and investors.
Through blockchain technology, InQubeta is developing a transparent and safe way for investors to carry out their transactions and be a part of the fast-developing AI ecosystem.
The token of the InQubeta platform, QUBE, is an ERC20 token that allows investors to earn profits through staking. This way, investors who want to be a part of the growth of AI technology are guaranteed a means of continuously making money through their QUBE tokens.
The QUBE token isn't just for profit-making purposes; it also serves as a means of governance on the InQubeta platform.
Holders of the QUBE token have a say in decisions made on the platform. They can make proposals, participate in discussions, and vote on the best direction to take the InQubeta project for maximum growth.
Given that QUBE is an ERC20 token, investors will benefit from the strength of Ethereum's blockchain technology. They will also have easy access to the NFT marketplace.
Since each investment venture on the platform is offered as a fractionalized NFT, investors can easily buy into their desired AI start-ups while getting all the perks that come with being an early investor.
Solana (SOL) Prioritizes Faster Transaction Speeds
Solana (SOL) is a popular blockchain cryptocurrency created to address the scalability and speed issues associated with other blockchains.
Solana heralds itself as being the fastest blockchain platform and has made good on its promise by being able to process up to 50,000 transactions per second. As a result, Solana is one of the best blockchain networks for transaction processing.
With its secure network, SOL is the go-to choice for most DeFi operations within the crypto market. It has its own NFT marketplace, so Solana remains an essential choice for many crypto investors.
Polygon (MATIC) Offers Cheaper Transaction Rates to Crypto Users
Polygon (MATIC) is an excellent solution to the problem of high transaction fees encountered by many crypto investors.
One of Polygon's most essential qualities is its platform's cheaper transaction processing fees. This has made many investors drift to the MATIC platform to save money.
Polygon has continued to increase in popularity among crypto enthusiasts worldwide. As it seeks to increase blockchain adoption, Polygon has partnered with many corporations and individuals dedicated to increasing the number of crypto users worldwide.
Conclusion
There is no doubt that Solana and Polygon are great crypto projects for investment. However, the innovative functions offered by InQubeta have made analysts refer to it as the best crypto to buy to earn profit in the coming years.
InQubeta is a credible crypto that offers a way to gain from AI technology before it attains widespread adoption. Getting on board with InQubeta now is a way to guarantee yourself a spot among the top profit-makers for years to come.
---