An Overview of Cryptomarket in 2019
Disclosure: Crypto is a high-risk asset class. This article is provided for informational purposes and does not constitute investment advice. By using this website, you agree to our terms and conditions. We may utilise affiliate links within our content, and receive commission.
Disclaimer: The text below is a sponsored article that was not written by Cryptonews.com.
_________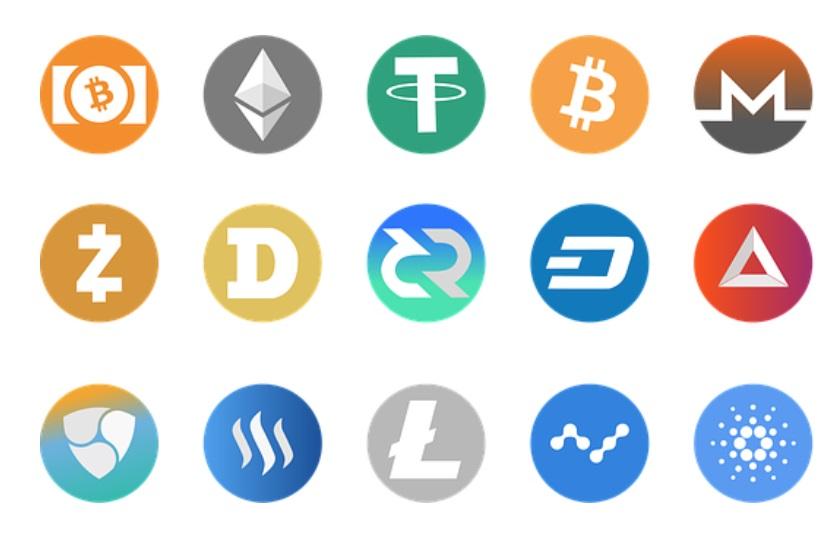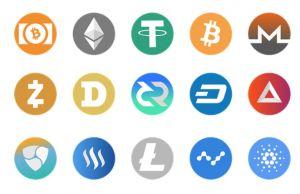 If there's anything we have learned so far about the cryptomarket currency after the Bitcoin
craze in 2017 is that it's highly volatile and unpredictable. Even though this makes crypto
unappealing to those looking to make safer investments, it has actually made millionaires
overnight around the world.
It's time to check back with some of the most popular cryptocurrencies to see how they're doing.
Is it still a good time to invest in cryptocurrencies? What is the current status of Bitcoin,
Ethereum, Litecoin and other crypto coins? Take a look at this report to find out.
#1 Bitcoin
Bitcoin has started out and remained the absolute king of cryptocurrency since its beginning
cause of the following reasons:
it's widely used for anonymous transactions;
nowadays, the best Bitcoin gambling sites are on the rise on every legal and grey markets;
some famous online stores and shops started accepting BTC for all payments.
After its biggest uphill run in 2017, this year has been an amazing year for Bitcoin once again.
At this moment, 1 BTC is worth around USD 9,800 (over GBP 8,000). Given that Bitcoin
actually started out 2019 at the price of around USD 3,700, it's safe to say that it's been a wildly
turbulent year for this crypto.
The biggest spike in 2019 happened on July 10, when 1 BTC was worth over USD 12,500.
What can we expect from Bitcoin in the following period? Just like the time so far, it's downright
impossible to say what will happen to Bitcoin and when. But, one thing is for sure: it's
guaranteed to be exciting!
#2 Litecoin
Since all cryptocurrency prices are pretty much dependent on Bitcoin, it has been a turbulent and volatile year for Litecoin, too. In terms of pricing, Litecoin is much less valuable
than Bitcoin: 1 LTC currently costs around USD 90. However, this doesn't mean that it will stay
in the 2-digit value realm forever. More than a few times, Litecoin has gone over the 100
threshold and remained there for quite some time. This had happened in 2019, too.
LTC had been valued at more than 100 dollars for more than one consecutive month (end of
May – mid-July). Currently, Litecoin is very volatile and its value is known to change for up to 10
percent in a single day. So, if you're in for some thrills, Litecoin will definitely give you some!
#3 Ripple
Even though Ripple has the lowest price of all cryptos on our list, it doesn't mean that it didn't
have a successful year as well. Ripple, otherwise referred to as XRP, has started out the year at
around 0.35 USD, after being steadily over 0.45 only one month prior.
Ripple has seen its biggest price spike in May, just like other cryptocurrencies, when it set the
year record at 0.45 USD. Now, Ripple is somewhat more stable than other cryptocurrencies and
it features lower volatility. The price of XRP is expected to increase significantly in the years to
come as more and more banks start introducing it as their crypto mechanism.
#4 Ethereum
Ethereum is another powerful currency in the crypto arsenal. ETH was once the second most
valuable crypto after Bitcoin, but this has changed after many new currencies entered the
market. Ethereum is currently priced at around 216 USD.
At the beginning of the year, ETH featured a similar journey to other cryptos. After a major dip
from August 2018's 420+ USD, Ethereum has fallen to around 130 USD at the beginning of the
year. It started recovering until then, while its biggest peak was on June 27 at over 324 USD.
#5 Libra (New Crypto by Facebook)
When it comes to new cryptocurrencies, it's safe to say that Libra was definitely the crypto that
marked 2019. It was only announced in June and it's expected to be launched in 2020, but it
has shaken the cryptocurrency market to the core. Some government bodies have already
started voicing concerns that Libra will disrupt the financial market too much.
It's expected that Libra will launch at around 1 GBP, and all users will be able to purchase it
through Facebook's Calibra wallet. As you can see, 2020 will definitely bring a lot of fresh
excitement into the cryptocurrency ecosystem. All that's left to do is to track the progress of our
favorite cryptos, buy low and sell high!
{no_ads}
---