America's Most Wanted: USD 5m Bounty Offered for Venezuela Crypto Boss
America has slapped a USD 5 million bounty on the head of Joselit Ramírez Camacho, Venezuela's head of cryptocurrency – accusing him of "having deep political, social and economic ties to multiple alleged narcotics kingpins."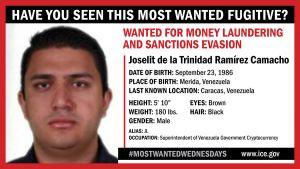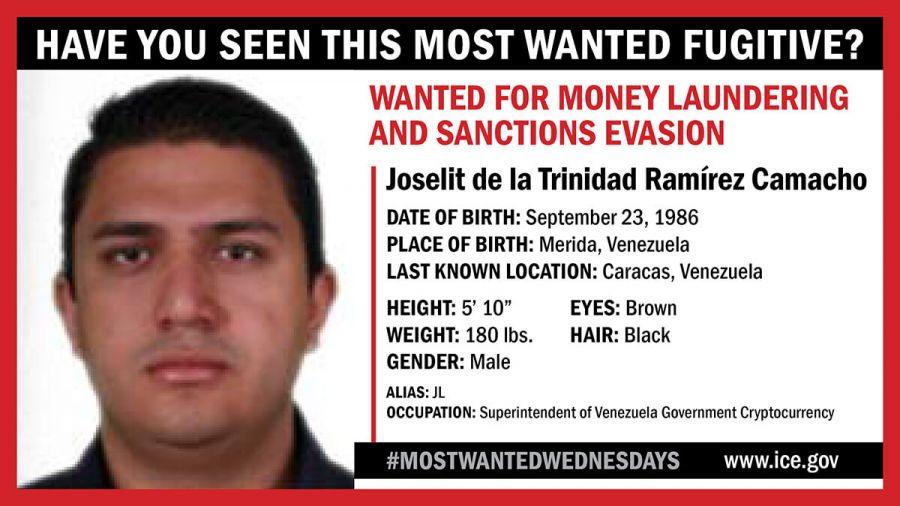 In an official release, the American Immigration and Customs Enforcement's (ICE) Homeland Security Investigations New York unit said that Ramirez had been "added to the agency's Most Wanted List and as a target of the Department of State's Transnational Organized Crime Rewards Program."
Ramirez is the head of the Superintendencia Nacional de Criptomonedas (Sunacrip), the government body that supervises cryptocurrency-related policy.
ICE added that "up to USD 5 million is being offered for information leading to the arrest or conviction" of Ramirez.
The report also named Tareck EI Aissami – Venezuela's economic chief and another chief instigator of the nation's "cryptonomics" crypto-powered business model – as one of the aforementioned "narcotics kingpins."
ICE added El Aissami, who recently announced that Venezuelans can now pay in crypto at gas stations, to its Most Wanted List last year.
Per news agency EFE, American Secretary of State Mike Pompeo has stated that Ramirez has helped the Venezuelan government to engage in "money laundering to hide the proceeds of its illegal activities."
Both Ramírez and EI Aissami have been instrumental in launching the petro (PTR) – a state-issued, oil-backed token that the government has been attempting to popularize both domestically and with its small group of trading partners – with very limited effect.
The duo are also believed to have been instrumental in launching the Patria platform, which allows Venezuelans to receive major cryptocurrency payments from overseas.
Ramirez is also believed to be partly responsible for helping Caracas build up a large pot of bitcoin (BTC) and ethereum (ETH) holdings – likely accrued through dollar-free trade deals.
---