AMDG All in One Solution; Simplifying Ways to Use and Grow your Digital Assets.
Disclaimer: The text below is a press release that was not written by Cryptonews.com.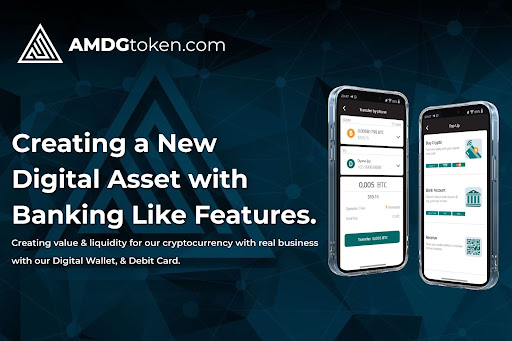 AMDG - All in One Solution; Simplify the way you Buy, Sell, Trade, Send, Cash Out, Spend and most importantly Grow your Digital Assets.
Uniqueness of the AMDG Project
AMDG is self-funded together with some private investors and we are only opening up to a small group of first movers. Hence, uniquely for our token holders, they would not have to be worried about early entry risk or project failure to launch as our Ecosystem is ready and will coincide with the listings of our AMDG Token on two main top tier centralized crypto exchanges.
Further to the above as reiterated on our Whitepaper with regards to our Tokenomics, our circulating supply will be burnt at a constant rate, while the locked supply will be used to reward token holders who lock their AMDG token via staking in our AM-Wallet for a period of 3 or 6 months.
The economics behind this from a long term perspective is simply to bring about a positive price effect for our token on the basis of demand and supply, while at the same time giving our token time to gain traction and volume from the market.
The listing of AMDG Tokens on the main board of 2 exchanges and launch of AM-Wallet will be announced soon.
Details can be found on our Website
Join us in our Journey as
This is Just The Beginning
LINK
Website : www.amdgtoken.com
Social Media : https://bit.ly/amdgtoken
---