Ambitious Plans for Bitcoin ATMs in Argentina Postponed
Argentina, which is in the middle of an escalating financial crisis, will have to wait more to get at least 150 Bitcoin ATMs, which were promised to install by the end of this year.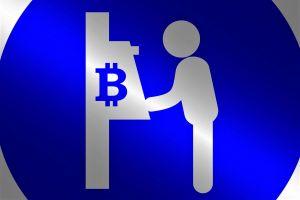 As reported in October, the US company Odyssey Group planned to install 150 Bitcoin ATMs in the Latin American country totaling 1,600 machines by the end of 2019. Moreover, another company, Athena Bitcoin that had set up the first crypto cash point in Argentina, has also stated that it expects to have a total of 30 machines in the country by the end of 2018.
However, it seems that the country won't see dozens of new Bitcoin ATMs anytime soon.
Odyssey Group has postponed its plans and now estimates to enter the market during the next six months, the Next Web reported, citing CEO Sebastian Ponceliz. According to the report, he claims that the reason for postponing Argentina's Bitcoin ATM upgrade is due to the central bank of the country and the organization's local market partners that allegedly asked the company to adjust "all the legal and technical requirements" that were "demanded" by the aforementioned parties.
However, the report stressed that the company has previously made multiple promises that have yet to come true. In September 2017, the subsidiary of the company, Octagon, planned to install 250 crypto ATMs in Buenos Aires by October. While in May 2018, Ponceliz announced that his company had reached an agreement with Argentina's central bank to roll out 4,000 machines. Moreover, in the same interview, the CEO claimed that 200 ATMs had been set up in the Latin American country. But that did not happen, according to Coin ATM Radar that shows only four working crypto cash points in the country, all installed by Athena. At press time, Athena did not respond to a request for comment.
Bitcoin ATMs in Buenos Aires: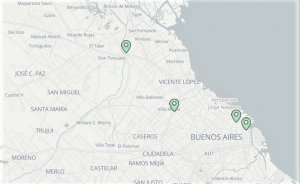 ____
Meanwhile, the Argentinian Peso has been in a great decline since the start of this year.
ARS / USD rate: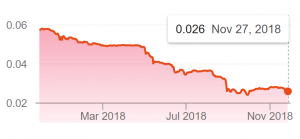 However, the fact that fiat currencies tend to be more volatile in Latin America brings "a tremendous opportunity for adoption across the region," according to some investors. For example, OKGroup, the owner of the major crypto-to-crypto exchange OKEx, has entered the region via its fiat-to-crypto exchange OKCoin, which offers its services in more than 110 countries.
"As the value of Argentina's fiat currency remains uncertain, our hope is that we can help bring some stability to the country's economy by providing Argentines with an array of cryptocurrency options," OKCoin's Latin American representative, Pablo Magro, told Cryptonews.com earlier in November.
____
Weekly LocalBitcoins, a peer-to-peer bitcoin marketplace, volume (in bitcoin) in Argentina: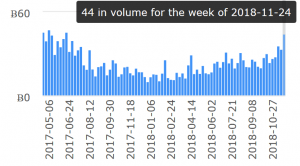 ---