Altcoins Rally as Coinbase Explores More New Assets for Listing
As Coinbase sticks to its promise to add more digital assets on its trading platform, several tokens saw a spike in their prices following an announcement that the exchange is "exploring the addition" of 18 new digital assets on its exchange.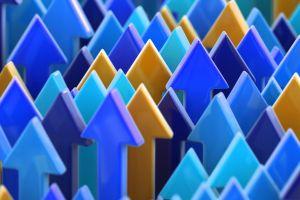 In alphabetical order, the assets Coinbase said it is currently exploring are:
Aave (LEND), Aragon (ANT), Arweave (AR), Bancor (BNT), Compound (COMP), DigiByte (DGB), Horizen (ZEN), Livepeer (LPT), NuCypher (NKMS), Numeraire (NMR), KEEP Network (KEEP), Origin Protocol (OGN), Ren (REN), Render Network (RNDR), Siacoin (SC), SKALE Network (SKALE), Synthetix (SNX), and VeChain (VET).
Among the assets mentioned by Coinbase, several are little known micro-capitalization tokens, while others – including SKALE and RNDR – are not even listed on major tracking sites like CoinMarketCap, Coingecko, Coinpaprika.
Among the better-known tokens ranked in the top 100 in terms of market capitalization, however, LEND – the token that supports the Ethereum-based DeFi (decentralized finance) platform Aave – saw an increase of over 7% over the past 24 hours to trade at a price of USD 0.093 as of press time on Thursday (07:23 UTC). The gains today come after a stellar week for the token, which has now risen more than 50% over the past 7 days.
Meanwhile, REN, another DeFi-focused token previously known under the name Republic Token, saw even stronger gains in the market today, rising more than 18% in the past 24 hours. For the week as a whole, however, REN's gains are smaller at under 13%, with the token currently trading at USD 0.100.
Further, synthetic asset trading platform Synthetix Network's token SNX was up by 11% to trade at USD 1.038, as of press time, after gaining more than 21% over the past 7 days. Meanwhile, VeChain's VET token rose by 17% today, to trade at USD 0.0097, up more than 40% for the week.
Lastly, DGB was up nearly 20% to a price of USD 0.0203, while SIA was up by 10% to a price of USD 0.003.
Seen in connection with similar gains for the maker (MKR) token yesterday, today's Coinbase boost may help put to rest some of the concerns from last year that the famous 'Coinbase listing effect' has waned.
According to the announcement from Coinbase, the addition of new assets may be subject to regulatory requirements in some jurisdictions. As a result, some assets may not be available in all jurisdictions, but will instead be added on a "jurisdiction-by-jurisdiction basis."
The company did not provide a timeline for the addition of the new assets.
_____
Learn more:
Research Points to 'Strong Signal' That Altseason Has Arrived
---