AI Pioneers: InQubeta (QUBE) and Fetch (FET) Eye Prominent Spot Among Crypto's Elite
Disclaimer: The text below is a press release that is not part of Cryptonews.com editorial content.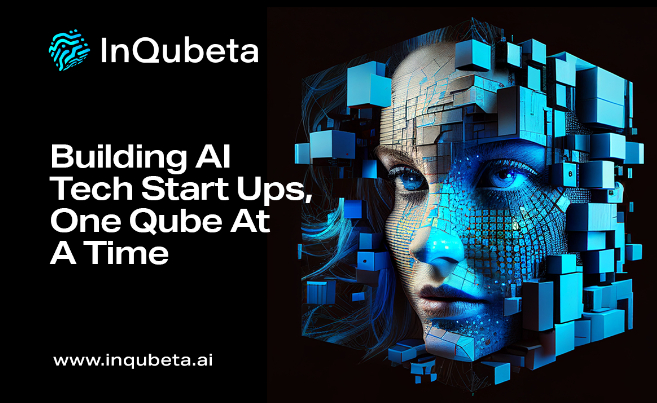 Artificial intelligence (AI) is transforming industries worldwide, and the cryptocurrency market is no exception.
Let's delve into two remarkable projects, InQubeta (QUBE) and Fetch (FET), which lead the way in AI innovation and position themselves as prominent players among the top cryptocurrencies.
InQubeta and Fetch Provide Immense Value For Early Holders
The InQubeta ecosystem has made substantial progress in bridging the gap between AI startups and investors, having raised over $1,000,000 so far.
This impressive amount of funding is a testament to the growing confidence in the project and serves as a strong foundation for the future success of the InQubeta ecosystem.
Investors can find solace in the fact that the project has garnered significant financial support, which bodes well for its long-term prospects.
InQubeta sets itself apart with a laser focus on the AI industry, which is projected to experience exponential growth in the years ahead.
By connecting investors with the most promising AI startups, InQubeta provides a platform for groundbreaking innovations in this sector.
The ecosystem's commitment to a rigorous vetting process ensures that only the best and most promising projects receive funding, instilling trust and confidence in investors.
What truly distinguishes InQubeta is its revolutionary use of fractional investment through non-fungible tokens (NFTs).
This innovative approach enables investors to own fractionalized equity and rewards in AI startups, offering a unique opportunity for financial returns and active involvement in the success of these ventures.
Furthermore, InQubeta operates on the Ethereum blockchain, a well-established and secure ecosystem that enhances the reliability and transparency of the platform.
Fetch (FET) is another prominent player in the AI space, aiming to revolutionize decentralized machine learning and AI-driven solutions.
By merging AI with blockchain technology, Fetch enables autonomous economic agents capable of executing complex tasks and transactions in a decentralized manner.
This groundbreaking approach has garnered significant attention and interest from both the AI and cryptocurrency communities.
The native token of the Fetch ecosystem, FET, serves as a utility token, providing users with access to Fetch.ai's services.
Additionally, FET plays a crucial role in securing and operating the network through staking mechanisms.
As Fetch continues to expand its ecosystem and establish partnerships, the value and utility of the FET token are expected to grow, making it an enticing investment option.
Both InQubeta (QUBE) and Fetch (FET) offer compelling opportunities for investors seeking exposure to the AI sector.
The potential for transformative breakthroughs and significant returns in the AI industry has captured the attention of many astute investors.
While there are no guarantees in the volatile cryptocurrency market, these projects have positioned themselves to emerge as top contenders in the AI landscape.
Bottom Line
In conclusion, InQubeta (QUBE) and Fetch (FET) represent AI pioneers that have set their sights on becoming leading players in the crypto industry.
With their innovative approaches and commitment to advancing the AI sector, these projects offer exciting prospects for investors.
InQubeta's success in raising over $1,000,000 demonstrates the strong support and interest in its ecosystem.
With its focus on the AI sector, rigorous vetting process, and fractional investment through NFTs, InQubeta provides a transparent and accessible platform for investors to participate in the growth of the AI industry.
With the right approach, investors can position themselves for potential success in this exciting and transformative landscape.
---