AI Crypto Coin Approaches $1 Million: Will This Lesser Known Crypto Be the Next 100x Low Cap Gem?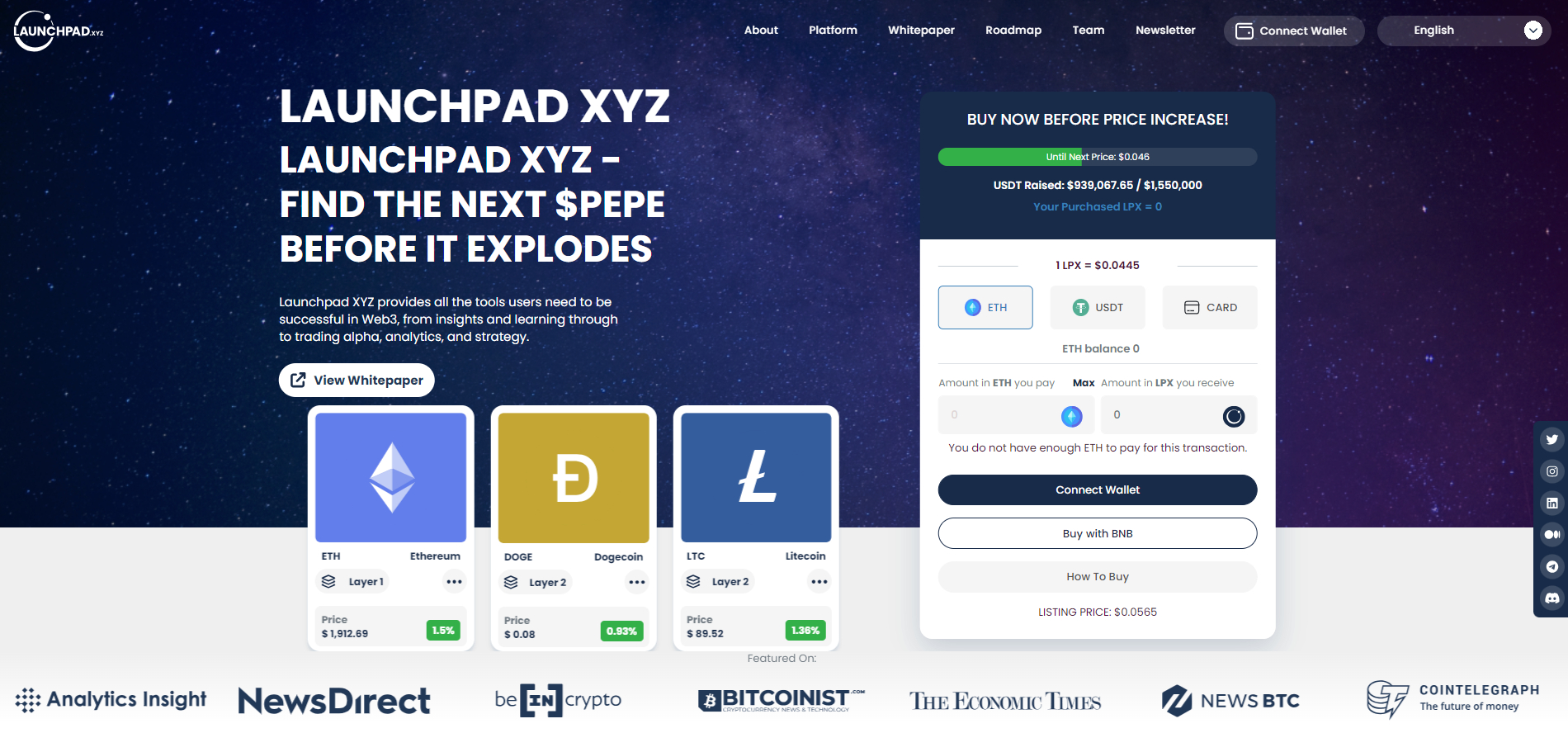 Artificial intelligence (AI) has taken a giant leap forward in the last six months.
OpenAI stunned the world with the release of its generative AI chatbot ChatGPT last November.
ChatGPT quickly became the fastest platform in the world to reach 100 million users, with users shocked at the AI-powered bot's ability to process information, problem-solve and generate high-quality human-like responses to queries.
The chatbot was quickly hailed as a breakthrough technology that could radically transform the way information workers and businesses operate.
ChatGPT can be used for all manner of tasks including, varied content creation, text summarization, business idea generation and brainstorming, code production, social media engagement analysis, CV and cover letter generation and much, much more.
The chatbot's release last year sparked a race within big tech to develop new generative AI tools and integrate ChatGPT-like technology into their existing products.
Microsoft sunk a massive $10 billion into OpenAI and other major tech giants while Google, Tencent and Amazon all raced to develop their own generative AI tools.
And we are already seeing a Cambrian explosion of other generative AI tools emerge that generate images, art, video and music.
New AI Coin Approaches $1 Million
As AI sweeps across and revolutionizes industries, crypto is no different.
A wave of new crypto start-ups are appearing that offer AI-powered web3 services.
One of 2023's most promising project's is Launchpad XYZ, which is building a revolutionary, all-encompassing web3 platform that, according to the project's Whitepaper, aims to make the highly "fractured and intimidating" web3 space more easily accessible.
And AI is going to be a big part of their platform.
"We're making Web3 simple for anyone - even Grandma can use it! Find what you need with our #AI search and filter what has the most potential with our LQ score," Launchpad XYZ said on Twitter.
Launchpad XYZ has also teased that it could be launching its very own chatbot to assist platform users with trading called Launchpad Apollo.
Launchpad XYZ is currently conducting an already hugely popular presale of its native $LPX token.
The web3 start-up's presale of its native $LPX crypto token is in its second stage and has nearly raised a whopping $1 million, despite only launching a few weeks ago.
The current $LPX price is $0.0445, but investors should move quickly to secure their tokens ahead of the next 3.3% price rise to $0.046 when the presale hits $1.55 million and enters its third stage.
Over a subsequent nine presale stages, the $LPX price will be gradually lifted to $0.0565, which is the price the token will list at on the Launchpad XYZ decentralized exchange in the third quarter of 2023.
That means that investors who get in now can be sat on paper gains of around 27% by the time the token ICOs later this year.
Major crypto news and analysis websites like Cryptonews.com, Business 2 Community and Techopedia all rank Launchpad XYZ amongst their top crypto presales of the year.
Buy Launchpad XYZ Here
Follow Launchpad XYZ on Telegram and join their Discord channel to get timely updates regarding the project's presale and delivery on its roadmap.
What is Launchpad XYZ?
Launchpad XYZ is the only platform crypto investors will need to actually purchase digital assets.
The platform will feature a market-leading trading terminal, with all trades to be conducted via Launchpad XYZ's very own, in-house decentralized cryptocurrency exchange (DEX).
"We'll focus on attracting market-leading liquidity providers to ensure your trades complete fully on the Launchpad XYZ DEX".
The platform will also offer a peer-to-peer (P2P) non-fungible token (NFT) exchange.
While Launchpad XYZ features all the tools a trader could need to trade and navigate the DeFi world, the scope of its platform goes well beyond purely catering to crypto investors.
The all-in-one platform aims to build a "humanized, curated portal that provides easy access to the best projects in the blockchain space, with the ability to self-custody any asset you own".
"From NFTs to play-to-earn games, Launchpad XYZ will provide an unbiased window into the latest and greatest experiences Web3 has to offer".
Users will also be able to take immediate self-custody of their crypto assets via Launchpad XYZ's very own web3 wallet.
Ultimately, Launchpad XYZ wants to facilitate crypto mass adoption by acting as a bridge between Web2 and Web3 for brands, "enabling them to access the power of immutable contracts and validated data, whilst wrapping them in market-leading experiences".
This way, the project aims to "help brands to onboard the next 10 million Web3 users by providing them with tools, knowledge, and audiences in line with the current infrastructure".
Will $LPX Be the Next 100x Low Cap Gem?
Observers are bullish on Launchpad XYZ's prospects to really catch traction in the coming years as demand rises for an all-in-one solution to make web3 easy.
If Launchpad XYZ comes even remotely close its aim to onboard the next 10 million users to web3, 100x gains for its native $LPX token are well within reach.
Launchpad XYZ is currently selling $LPX in one of 2023's hottest presales to raise funds for the development of its game changing platform.
And while $LPX has a good chance of seeing 100x gains in the coming years, that could just be the start for the platform's users.
That's because Launchpad XYZ claims its platform will offer all the tools and trading intel required for traders and investors find the next 100x Web3 asset.
According to the project's website, Launchpad XYZ will feature a market information hub called Trading Edge, which will help investors and traders "make an informed decision… with sentiment, news and market insights, as well as top trade setups from experienced traders".
Launchpad XYZ also has a newsletter aimed at providing "market-leading alpha" for more experienced traders and investors (also called Trading Edge), which can be signed up for via the project's website.
Launchpad XYZ also has you covered for education.
The project pledges it will provide "all the training required to be a successful trader and empowering Web3 users of any experience level to maximize their profit potential".
Launchpad XYZ's "Alpha" section of the platform will "help you learn what really has an impact on your ability to generate yield from Web3", the platform says on its website.
---