Acura Capital's $1.3 Billion Fund Drives Patex's $100 Million Valuation Surge
Disclaimer: The text below is a press release that is not part of Cryptonews.com editorial content.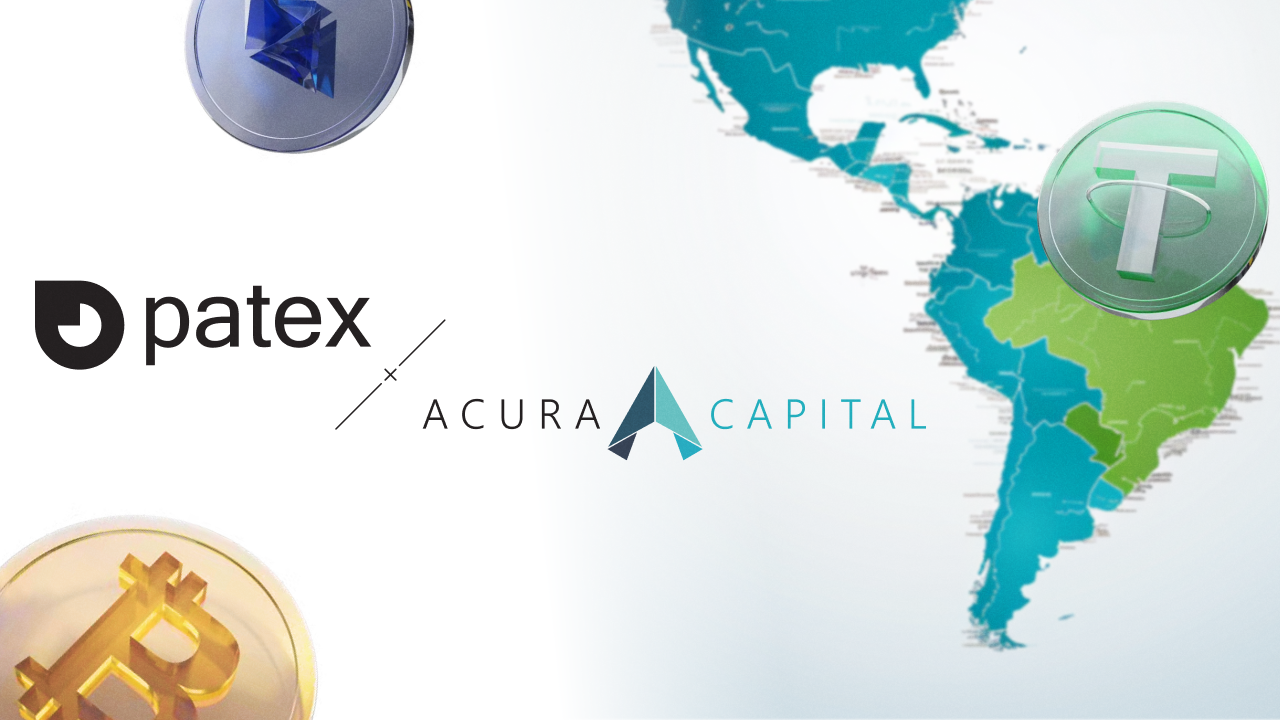 Acura Capital, one of the biggest Brazilian investment firms that manages a substantial $1.3 billion in assets, has made a significant entry into the Latin American cryptocurrency space. The company is making a $10 million deal with Patex, acquiring a 10% stake and driving Patex's valuation to an impressive $100 million.
The huge partnership with Acura Capital underscores two important aspects. Firstly, it highlights the increasing institutional interest in the crypto market. Secondly, it positions Patex as a promising player in providing technical solutions, expertise, consultation, and bidding venues related to launching, managing and trading Central Bank Digital Currencies (CBDCs) in the Latin American market.
Patex Ecosystem, which includes C-Patex Exchange operating since 2014, is being led by a team of experienced cryptocurrency experts.
At the helm is CEO Ricardo Da Ros, formerly the Head of Brazil at Binance and Crypto.com. The team also includes:
a Chief Marketing Officer (CMO) with experience from Binance, Google, Uber, Twitter, and PayPal;
a Chief Information Security Officer (CISO) from the biggest US and LATAM banks specializing in cybersecurity and financial crimes;
a CGAO as the Director of Global Strategy at BRICS+.
The collaboration between one of the biggest Brazilian investment firms and Patex sets the stage for driving CBDC adoption in Latin America. Acura Capital, renowned for its focus on private equity and structured credit, brings its vast network of professionals spanning various sectors and asset classes to complement Patex's ambitious goals. With a shared commitment to corporate governance and social responsibility, this partnership is poised for success.
Supported by Acura Capital's backing and the expertise of its exceptional team, Patex aspires to revolutionize Latin America's financial landscape. As the region's pioneer web3 company, Patex is well-positioned to spearhead CBDC trading, offering a transformative solution to the 670 million people and $5.5 trillion GDP of the region.
In parallel, Binance, a leading global cryptocurrency exchange, recently introduced opBNB, a layer-2 testnet powered by Optimism. Notably, the Patex Network, a crucial component of the Patex ecosystem, is an Optimism fork, aligning with Binance's ongoing endeavors. This synchronization underscores the industry's focus on scaling and enhancing blockchain technologies to meet the demands of a rapidly expanding market.

City, country: Sao Paulo, Brazil
Full name: Ricardo Da Ros (CEO)
E-mail: [email protected]
Website: https://patex.io/
---