A Precedent: "Creative Destruction" of ICO with Market Cap of USD 10m
Disclosure: Crypto is a high-risk asset class. This article is provided for informational purposes and does not constitute investment advice. By using this website, you agree to our terms and conditions. We may utilise affiliate links within our content, and receive commission.
As the ICO (initial coin offering) market is changing, the cryptoverse just got another story to follow that might set an example of "creative destruction", or how an ICO project might be closed down.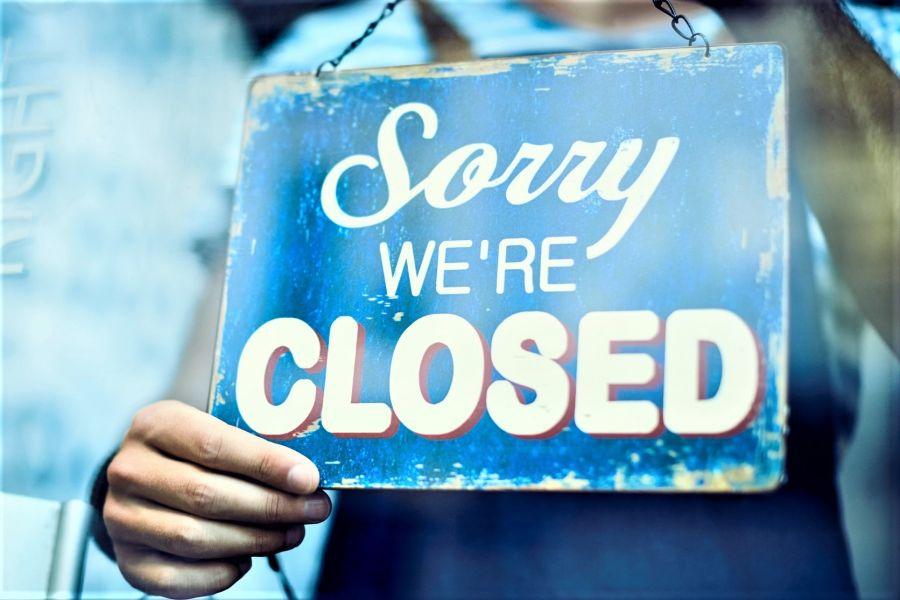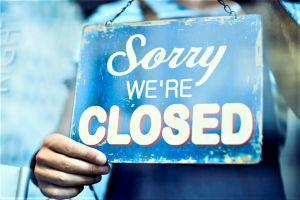 The platform connecting blockchain believers to teams that are building serious blockchain businesses Cofound.it has announced that it is closing down. According to the startup, it will be distributing the assets to their token (CFI) holders, since they believe "to continue with this purpose for a market that does not exist is not responsible." At the time of writing, the market capitalization of the token stands at USD 9.8 million, the company has around 20,000 followers on its social media channels.
CFI price chart: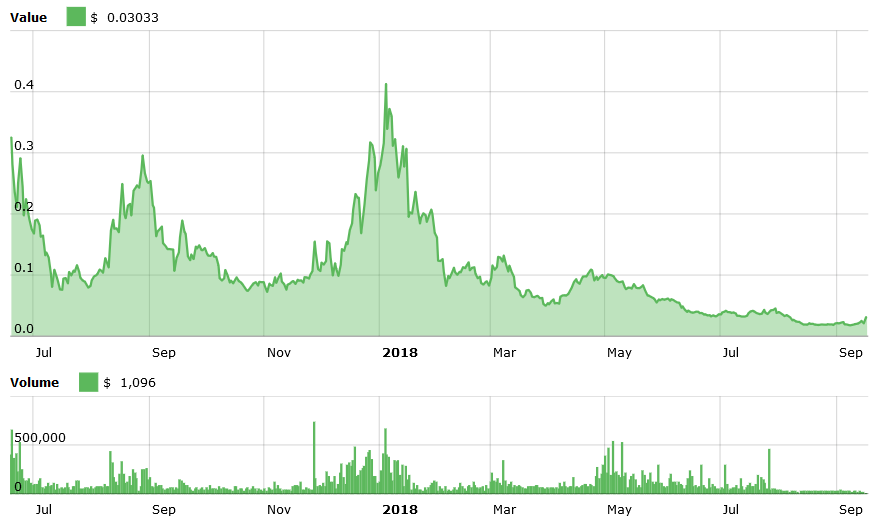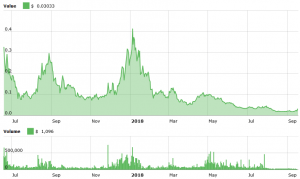 The startup was launched in 2016 and was the first crowdfunded project that was completely funded by the crowd in a pre-sale. They boasted a positive result in their first month of existence and their token was listed on exchanges such as Bittrex and Bitfinex. However, the winding down of the community-driven ICO concept of crowdfunding led the company to realize that they would rather close down now than try to evolve.
"The core idea of Cofound.it was to create an alternative VC [venture capiltal] ecosystem built around crowdfunding, democratization and transparency. Instead, the larger ecosystem developed and transformed into something completely opposite. Instead of waiting for the market to turn around, we have decided to opt for creative destruction, wind Cofound.it down and distribute the assets to the token holders," co-founder and former CEO of Cofound.it, Daniel Zakrisson explained in a blog post.
He added that in November 2017 it became clear that the ICO concept needed to be reinvented, the power shifted to early professional investors and hype factories promoting ICOs to retail investors.
"We started the SEED programme to give the crowd the opportunity to join at the earliest funding stage. It became clear that the "community" at the core of the crowdfunding concept disappeared. In February it was evident that we were correct in our predictions<..>. The community-driven ICO concept of crowdfunding was dead," Zakrisson concluded.
As reported by Cryptonews.com, in Q2 this year the share of institutional capital in ICOs increased while the number of retail investors continued to drop.
The company also adds that they hope to set a positive precedent for upcoming crypto-related projects: "By choosing creative destruction we keep the pace of innovation high in the space and hopefully set an example for other projects that will choose a similar course of action instead of quietly spending funds raised from the community for other purposes than was originally intended," the blog post concludes.
In an interview, published by Cryptonews.com in January, Cofound.it chairperson David Prais explained what led to the launch of the project:
"I guess a couple of things: one was that the time was right, but, fundamentally, the financing of start-ups has gone wrong. I see this from my role as a director within the Funding London organisation. Some people have tried to rebalance the powers of funders and start-ups, but we really need a proper shake-up to try to get the balance right moving forward. Cofound.it is an attempt to correct the imbalance so it works for all parties."
Unusual trading
Their coin, CFI, is ranked 330th by market capitalization and has jumped by 38.71% in the past 24 hours at the time of writing, although the blog post states that "The CFI token trading will be stopped at the major exchanges today, Friday, September 14 at 12:00 CET to avoid speculation and market manipulation."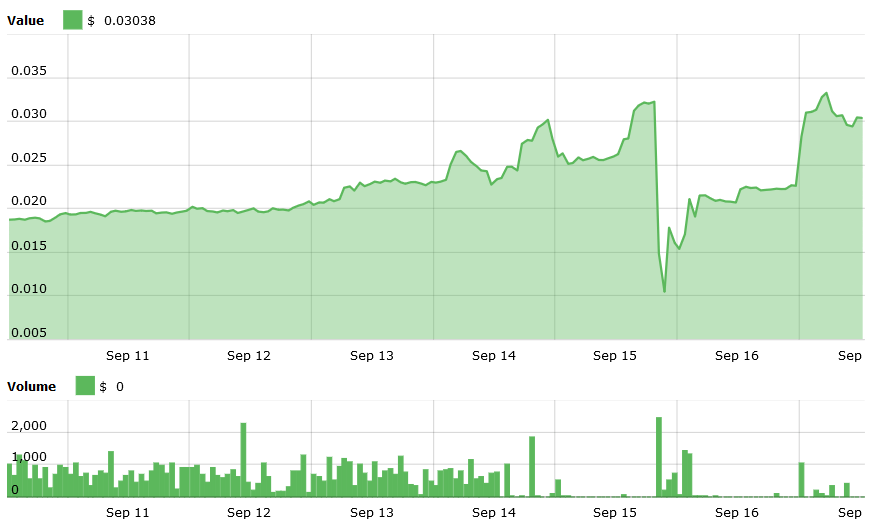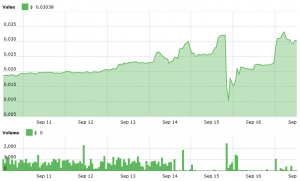 The company has not replied to our request for comment by press time. Meanwhile, the next course of action the startup is taking is to consolidate and return all liquid assets within 30 days, destroy any CFI not in circulation, as well as provide regular updates on the wind-down process.
Such an unprecedented move – the closing down of a relatively successful business due to market evolution – is quickly becoming fertile ground to malicious actors who try to take advantage of the situation. However, the company is already aware of this and taking steps to prevent it.
Ervin K. Ursic, currently responsible for the wind-down of the company, writes in an official release, "I have been made aware of what appears to be unusual CFI trading activity in the last couple of days […] I plan to conduct a thorough investigation into trading activity, involving exchanges, law enforcement, securities agencies and other pertinent authorities. Should any irregularities be discovered, reparations will be pursued to the maximum extent permissible by law in both criminal and civil courts."
A follow-up blog post details the phishing attempt, saying that a small number of people have received an email with subject "IMPORTANT: Ethereum Address Proof of Ownership Urgently Required". The email appears to have come from "[email protected]." They add that, "The email is a phishing attempt. If you were among those who received it, please report it as phishing and delete it," as well as that there is "no evidence" of a database breach.
For those who hold CFI, the process of reclaiming is explained: "The total amount of assets will be divided by the amount of tokens in circulation, and as a token holder, your part is claimed by sending CFI tokens to a CFI destroy address that will be available on a dedicated website within 7 days […] First stage of redistribution will be executed within 30 days (>90 percent of all Cofound.it assets)."
---