A Perfectly Fair Presale Planning from ALYA Token
Disclaimer: The text below is an advertorial article that was not written by Cryptonews.com journalists.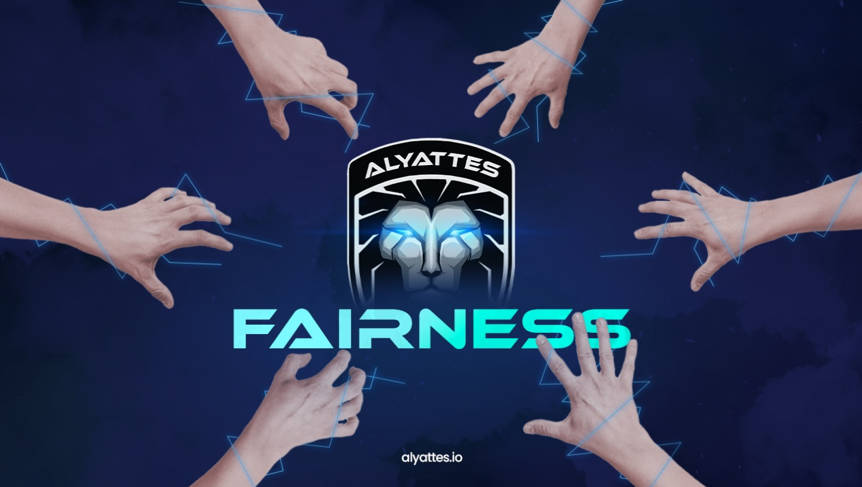 Hello, we are examining a project called ALYATTES, which we have come across for a few days, and the more we examine it, the more it draws our attention. I recommend you to read our article till the end because it seems like it will be really hard to buy this token later on the market.
I saw that there is a low total supply of 205,000,000 for a deinflationary Token and 65% of this supply will be released by miners with a 5-year mining plan. Those who want to do PoS (Proof of Stake) mining will stake their tokens they bought from the presale, and ultimately the first miner audience will be created. In the future, those who will mine ALYA will be able to start their mining by taking the first mass-produced ones and locking them. The number of tokens in circulation, which is already low, will also decrease with these Stakes. It should not be difficult to predict the outcome of this operation.
The first thing I can say for the sale is that it will whet the appetite of ICO hunters. Hold tight! ALYA TOKEN has never been sold to anyone at any price before. The first owners of ALYA will be announced on November 15, and the chance to become the first owner of ALYA is equally presented to everyone in the world.
While examining ALYA Token, I saw that this project is not one but two projects. A giant platform consisting of ALYATTES and ALYA TOKEN.
First of all, we are facing the ALYATTES PLATFORM, which is designed to be a functional and user-oriented giant platform in every field in the cryptocurrency market and digital world, and ALYA TOKEN is the basis of this platform. Let's take a quick look at these ALYATTES Platforms and ask, "Why will ALYA be a long-term Token?" We will also answer the question now.
I think it is very nice that they set up a fund for children in need of help in the world with ALYA Care and ensure the continuation of the fund by allocating 1% from transfer taxes.
With ALYA Fun, they plan to develop applications for every individual and taste, such as games, entertainment, prize competitions and quizzes in regions where legal permissions are granted. I want to open a parenthesis for ALYA Fun here. I have the opinion that this project team wants to do better things than other projects and that they follow and adapt digital innovations well. Hence, in my personal opinion, I think that this team will enter the NFT, NFT Marketing and METAVERSE industry in the not-too-distant future.
ALYA Finance started its mission by making its own mining very easy with Pool Mining. In addition, interesting options such as Farming, Soft Stake and Yield Farming, which are closely followed by many crypto lovers, are also being prepared under ALYA Finance platform.
They started to design a DEX (Decentralized Exchange) with ALYA SWAP and a CEX (centralized Exchange) with ALYA EX. They have clearly stated this in their roadmaps.
We see that there is a project called ALYA Wallet which supports all cryptocurrencies like Trust Wallet or MetaMask. Although this wallet is not known at the moment, it will allow Crypto Transfers with MEMO, which we believe has a bright future, and will allow adapting Memo in the some use cases.
Now I would like to talk about the ALYA Token structure a little bit.
ALYA Token has a taxation system that we know from tokens such as SAFEMOON or SAFEMARS, and this taxation works completely decentralized and automatically.
2% of it is burned with AUTOMATIC BURNING.
2% is distributed to the users who keep ALYA in their wallet with respect to the HOLDERS BONUS.
1% is sent to ALYA CARE FUND.
For example, when we transfer 1,000,000 ALYA, 20,000 ALYA is burned, 20,000 ALYA is distributed to those who hold ALYA in their wallets, and 10,000 ALYA is sent to the ALYA CARE Foundation. In fact, in order to ensure the fairness of the 2% Holders Bonus award here, the wallets with a high amount of ALYA, which the ALYA team stated in the Token Economy section, were taken out of the system and it was aimed to distribute more shares to regular users.
133,800,000 ALYA, which is 65.27% of the total supply, has been locked in a contract. A distribution plan has been created so that it can be produced during an average mining period of 5 years. Investor can do individual mining by installing a mining program with an ordinary computer, or they can also do official pool mining through ALYA Finance, which is more effortless.
It seems that the ALYA team likes to guarantee their duties. It is reassuring that they are audited by an organization that has become a brand in the field of AUDIT report and security such as CERTIK. This report can be accessed on the www.alyattes.io page as well as on CERTIK's own pages as ALYATTES.
So how can I get ALYA TOKEN?
I seem to hear this question, so I want to talk about purchasing information a little bit.
ALYA TOKEN pre-sale will only be on the www.alyattes.io page, so let's beware of fake pages. Registration for the presale has started and it will start on November 15, 2021 - 15:00 (GMT+3). Users who have completed their registration will be able to take part in the ALYA presale by depositing USDT (TRC20) to the system. The presale will end within a maximum of 45 days. However, if all phases are sold out before 45 days, the end of the phases will be considered as the end of the sale. After that, ALYA holders will be given a 1-week decision process for mining or withdrawal to the wallet. At the end of this 1-week period, listing will take place on Pancakeswap.
Each user will be able to access their unique USDT (TRC20) wallet address from the Deposit menu on the day and time the presale starts. 3 USDT (internal transfer fees) commission fee will be deducted from the amount sent to this address. Then, the remaining amount will be automatically reflected on the system, and the ALYA balance from the instant active phase and exchange rate will be displayed on the same screen. For example, if you want to buy USD 500, you need to transfer 503 USDT.
Let me explain how the listing price is determined. If the presale runs out completely it will be listed from USD 1. If it is not finished, a listing will be made by adding 25% to the price of the phase where the sale is closed. If the presale does not end, the remaining coins will be sent to the Airdrop wallet as explained in the whitepaper and used in ALYA's promotional activities. The unused ALYA's reserved for liquidity will be sent directly to burning.
ALYA team has designed the presale in phases, which is the favourite sales system in recent times. 15,000,000 coins will be offered for sale in 10 phases. The first phase of the sale will start with a price of USD 0.10 and the last phase will be sold with a price of USD 0.70. When the number of coins allocated for each phase is sold out, the system will automatically activate the next phase. The team wrote in the whitepaper that the fund collected from the presale will add liquidity to meet 75% of the number of coins to be released, excluding those locked in mining. They also stated that the remaining amount will be added to the liquidity at the end of the mining cycles. A great example of transparency.
When I examined the phases and sales chart, I saw that the ALYA team made a gesture to its users as the phase price increased, and they again won my appreciation. As the price of the phase rises, there is a mining bonus starting with 7% from Phase 4 and this bonus ends with a 20% bonus in the last phase. This Bonus will only be added to the user's mining account if the coins purchased from the presale are sent to the mining and will give a 1-year production power. At the end of 1 year, these bonuses will be collected back and a large amount of ALYA will be sent back to the burning. In this way, it tries to protect the user who buys from the upper phase and to earn money, and also creates a planned burning scheme. I think it's a great gesture and tactical planning.
Another surprise is that the ALYA team has added a referral bonus system to the presale at the given rates in the table. If you invite your friends to presale with the referral code created for you when you register to the system, you also get referral income from the purchases made by those people. The power of Network Marketing has not been ignored. Looks like this pre-sale is going to be very exciting.
Finally, the ALYATTES team greatly satisfied me with transparency, fair distribution and openness to development. I expect breakthroughs in the field of NFT and METAVERSE from them in a short time and I guess they will not keep me wait too long.
For further Information, you can visit www.alyattes.io or check the Whitepaper.
I wish a good day to all crypto lovers.

Related News:
-Understanding Value and Communities in the NFT Space
-The Moral Case for Bitcoin with Jimmy Song

-Markets Update, Crypto Collapse & Russia/Ukraine Endgame
-Blockchain's Role in Real Estate

-Boba Network Announces Integration with NOWPayments
-Cops & Robbers: Why Crime on Blockchain is Easy to Solve
---