A New Way to Make Your Bitcoin Skyrocket in Value
Disclosure: Crypto is a high-risk asset class. This article is provided for informational purposes and does not constitute investment advice. By using this website, you agree to our terms and conditions. We may utilise affiliate links within our content, and receive commission.
Disclaimer: The text below is a press release that was not written by Cryptonews.com.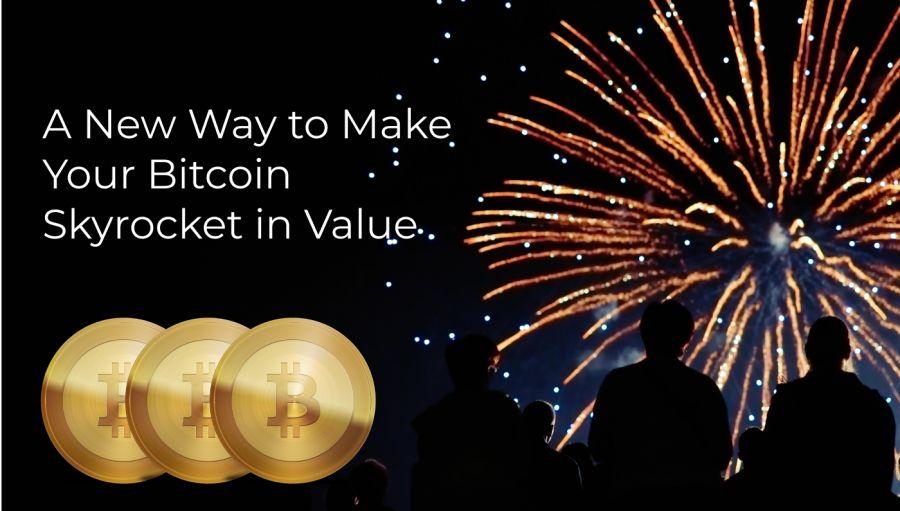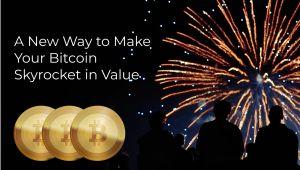 Bitcoin is killing it right now. It has almost reached previous ATH and is showing no signs of slowing down. In the long term period.
So, what should you do with your Bitcoin? HODL, with an eye on the long-term? Hold on to it for a short time until it goes even higher? Sell now, so you don't miss your chance, before the price drops?
All of these are great options. While you can certainly make a decent profit selling your coins, there is a way to earn even more from your Bitcoin. You can generate a high, steady profit every single day over the long term, without your money just sitting idle, and without incurring any of the risk that accompanies trading on the highly volatile crypto exchanges.
How? The answer is simple – crypto arbitrage, which is now universally acknowledged to be one of the lowest risk forms of investing.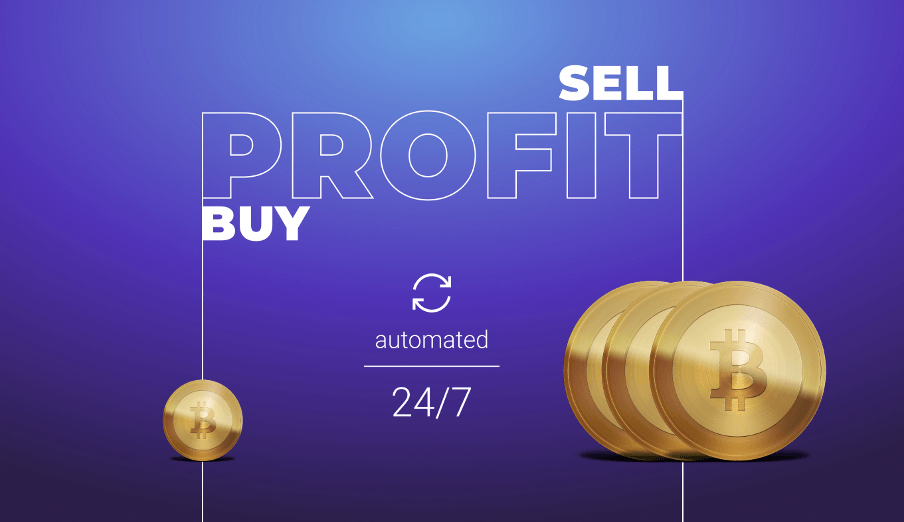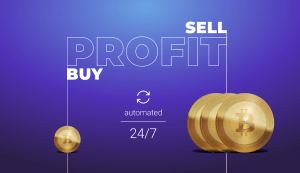 Crypto arbitrage involves using an automated algorithmic trading system to take advantage of temporary price differences between exchanges. As a result of crypto market price inefficiencies, a single currency can be briefly available at different prices at exactly the same time. Crypto arbitrage systems exploit this short window of opportunity, buying the coin on the exchange where the price is lowest and then instantly selling it on the exchange where the price is highest, generating a profit on the spread, before the window closes as the market adjusts to resolve the price discrepancy.
If the risk is lower, will I earn less?
Not at all. While generally lower risk forms of investing tend to offer lower returns, crypto arbitrage is unique. In fact, one of the biggest companies in the crypto arbitrage field, ArbiSmart, offers profits that reach up to 45% a year, depending on the size of your deposit, all while reducing your risk to close to zero.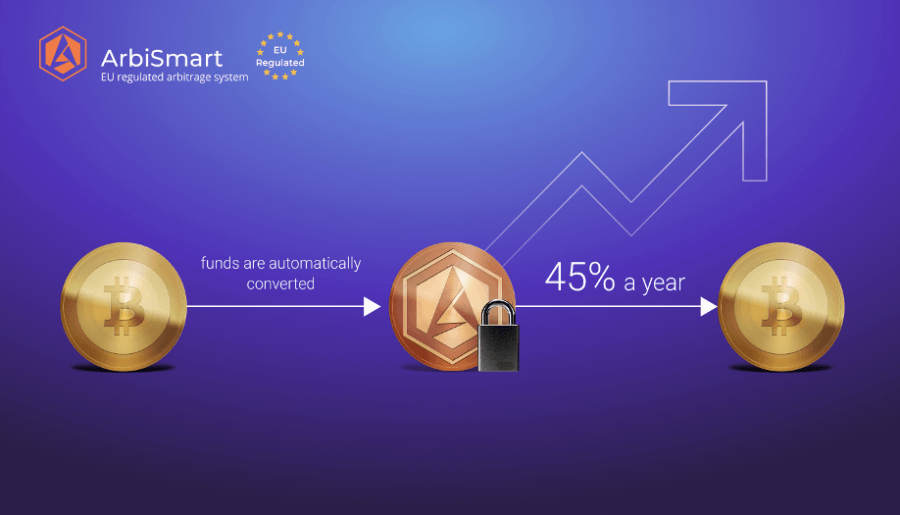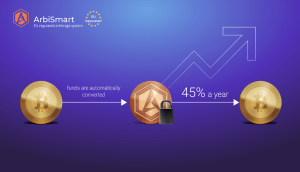 ArbiSmart guarantees monthly and annual profits, with the exact return on investment laid out on the company's accounts page. The way it works is that as soon as a client signs up with the platform their funds are automatically converted into RBIS, ArbiSmart's native token, which has already gone up in value by over 160% since its introduction early last year. Then, the automated algorithm takes over, to identify and exploit crypto arbitrage opportunities, while you get on with other things. Although RBIS is the platform currency used for trading, profits can be withdrawn in Euro, at any time at all.
So a year from now…
Let's say right now, you invest 60K, in one year you will have made 20K in passive profits. Also, it should be noted that based on its current trajectory, with the continued growth of the company, the RBIS token is projected to have risen in value by 3,000% by the end of next year. This means you can enjoy additional profits in the form of generous capital gains.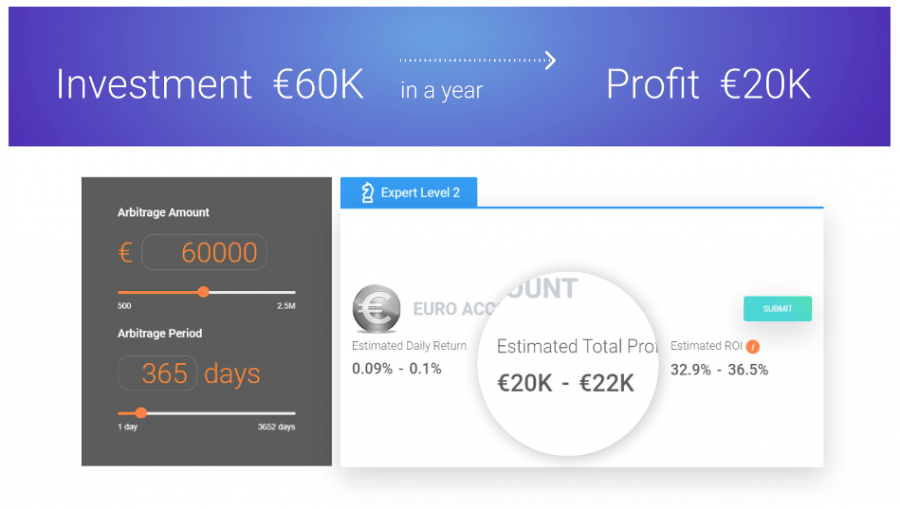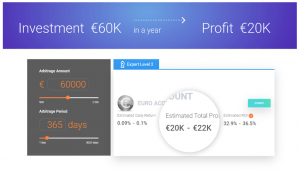 How legit is the company?
ArbiSmart is EU licensed and regulatory requirements ensure a transparent, trustworthy trading environment characterized by tough data security measures, strict regulatory oversight, full insurance coverage for client capital and rigorous identification protocols that allow you to invest with complete peace of mind.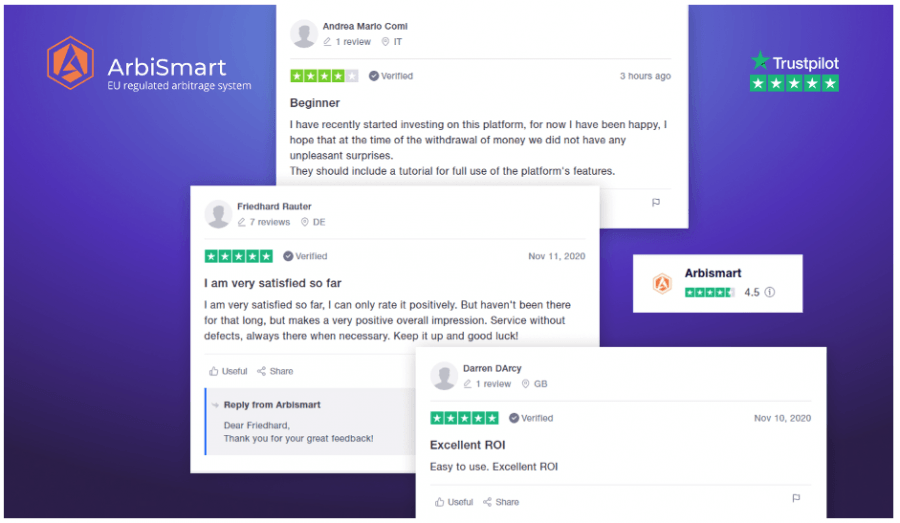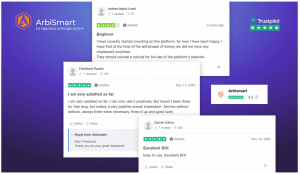 The company has a stellar online reputation across social media and consumer review sites like Trustpilot, where it has a 4.4/5 rating. It has also consistently received positive coverage from industry press for its reliability with regard to its profit guarantees, prompt withdrawal payments as well as its availability and accountability, with a support team that can be reached 24/7, via multiple channels, including chat, email, Telegram, Messenger, Twitter, phone, WhatsApp and more.
ArbiSmart is offering a way to take the long view with your Bitcoin, earning a solid, steady annual passive income, while still benefiting from the current market price hike through your investment.
Why leave your Bitcoin sitting there doing nothing, while it could be making you up to 45% a year? Give crypto arbitrage a go today!
{no_ads}
---