A Historic Day No. 2: XRP Overtakes ETH and Retreats, Again
After skyrocketing by more than 111% this week Ripple's XRP overtook Ethereum's Ether and became the second largest cryptocurrency by market capitalization this Friday. Well, for less than a few hours (for now.)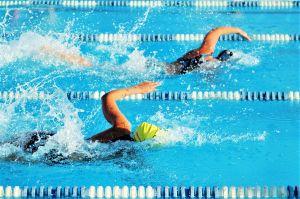 It's not the first time XRP overtakes Ether - on December 29th 2017, Ripple overtook Ethereum for one day.
At the time of writing (UTC 2:27 PM), XRP was up by more than 60% in the last 24 hours and more than 111% in seven days.
(Click on the image below to get the latest data)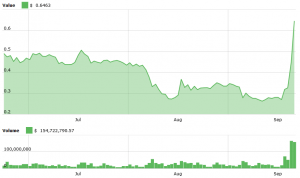 Hovever, XRP was ahead of ETH by a relatively slight margin: the market capitalization of Ripple's token was higher by 0.3%, or almost USD 82 million.
(Click on the image below to get the latest data)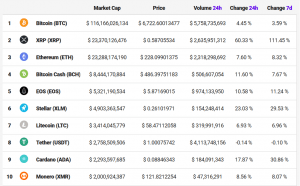 In less than a few hours Ether returned closer to Bitcoin, again, after XRP dropped from USD 0.7015 to USD 0.5589 and trimmed its weekly gains to less than 105%.
Percentage of total market capitalization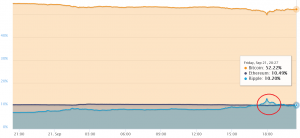 As reported, this week, Sagar Sarbhai, head of regulatory relations of APAC and the Middle East at Ripple, told CNBC that he's "confident" that their product xRapid, a source of on demand liquidity, will go into commercial application soon. According to Sarbhai, more than 120 banks are currently partnered with Ripple, using its blockchain-based product xCurrent, a banking payment solution. Also, on Wednesday the company announced about a new partnership with US-based PNC Bank, the 9th biggest bank in the US by total assets.
Other explanations largely focus on the recently depressed XRP price, and that the asset has moved into "oversold" territory on several indicators used by technical analysts in the crypto market.
Fundamentally, however, one of Ripple's main concerns has been that most banks that the company works with chooses to employ solutions that do not involve the use of the XRP token, fuelling speculations that XRP does not offer any real utility for users. In the past, Ripple's CEO Brad Garlinghouse has defended himself against such speculation by attacking bitcoin, while claiming that XRP is "the best digital asset for settlement."
---