A Complete Guide to Earning 5K a Month Passive Income During Covid-19
Disclosure: Crypto is a high-risk asset class. This article is provided for informational purposes and does not constitute investment advice. By using this website, you agree to our terms and conditions. We may utilise affiliate links within our content, and receive commission.
Disclaimer: The text below is a press release that was not written by Cryptonews.com.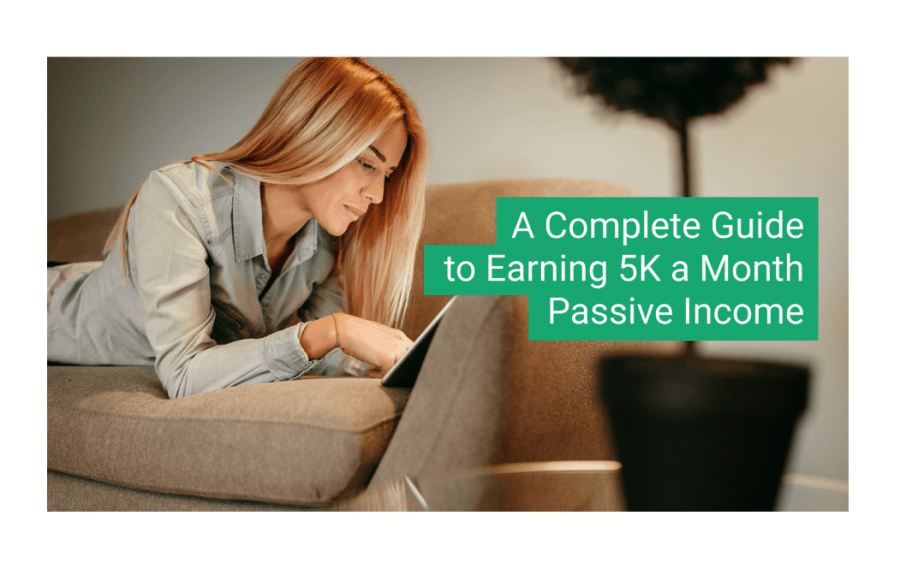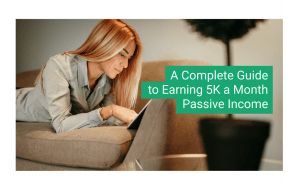 2020 has been a challenging year for everyone. Many people have been hit hard as a result of COVID 19 and with ongoing lockdowns and layoffs people are looking for ways to earn a steady monthly income from the safety of home. But what if you don't come from a financial background, have no market experience, almost no time on your hands, as you juggle family and professional responsibilities, and don't want to take the dangerous route of day trading, risking your capital on the volatile global markets?
One strategy that is proving to be both low effort and highly lucrative, while involving close to zero risk is crypto arbitrage.
What Is Crypto Arbitrage trading?
Crypto arbitrage includes the word crypto, which can set off alarm bells for investors who only associate the digital currency markets with uncertainty and volatility. However, crypto arbitrage is commonly used by global financial institutions, hedge funds and investment professionals, as it is widely considered to be a safe, exceptionally low-risk strategy, involving minimal exposure.
Arbitrage investing involves buying an asset on one market at the cheapest available price and then turning around and selling it on another market where it can be sold at a higher price for a profit.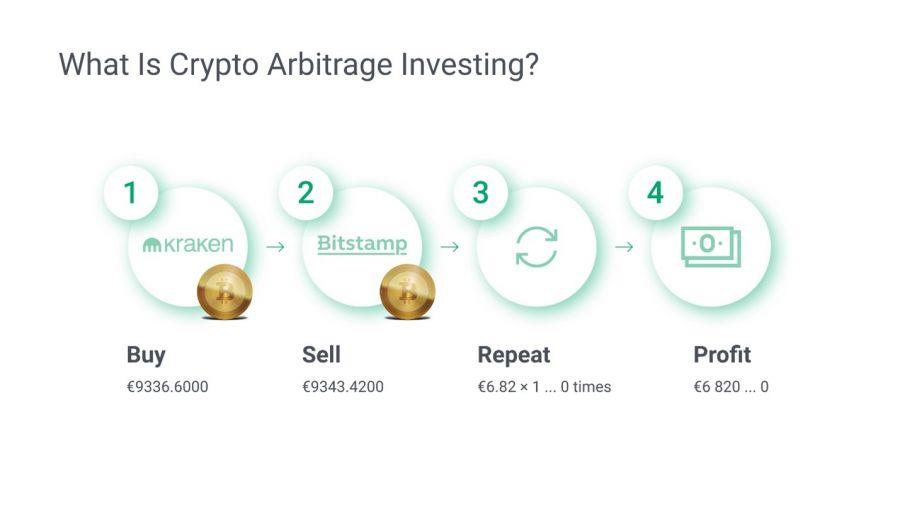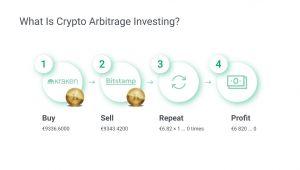 Crypto arbitrage platforms will take advantage of the speed and efficiency of an automated system to exploit price discrepancies across digital currency exchanges. For brief periods, a coin can be available at different prices at the same time. So, an automated crypto arbitrage algorithm can identify these disparities, purchasing the currency at the lowest possible price and then instantly selling it on the exchange where it is being offered at the highest possible price in order to profit from the temporary price difference before it resolves itself.
To get a more thorough understanding of how crypto arbitrage works and how lucrative it can be, let's take one of the best known players in the field, ArbiSmart, as an example.
ArbiSmart's AI-based automated crypto arbitrage system is connected to over twenty different exchanges. It scans the crypto markets 24/7 to identify and then act on crypto arbitrage opportunities the second they arise. As added security, there is also a risk management team working in shifts around the clock to provide oversight and to intervene in the case of extreme market upheaval.
The advantages are clear. A user only needs to sign up and deposit funds then the fully automated platform takes over from there. There is no sitting red-eyed in front of a computer until late into the night, spending hours researching digital assets and historic trajectories, tracking market movements and executing arbitrage trades. No prior knowledge is needed and there is also no risk of losing funds if the markets suddenly change direction.
How Much Passive Income Can You Earn Each Month?
A major advantage of crypto arbitrage is the huge returns it can provide. At ArbiSmart, depending on your account type, you can enjoy rates that start at 10.8% and reach as high as 45%. You can use the company's smart investment calculator to instantly project the amount you can earn from a specific deposit amount over any given time-frame. For example, if you want to earn €5,000 a month in passive income, then this can be achieved by investing €160K, which will earn you a 3.1% monthly return.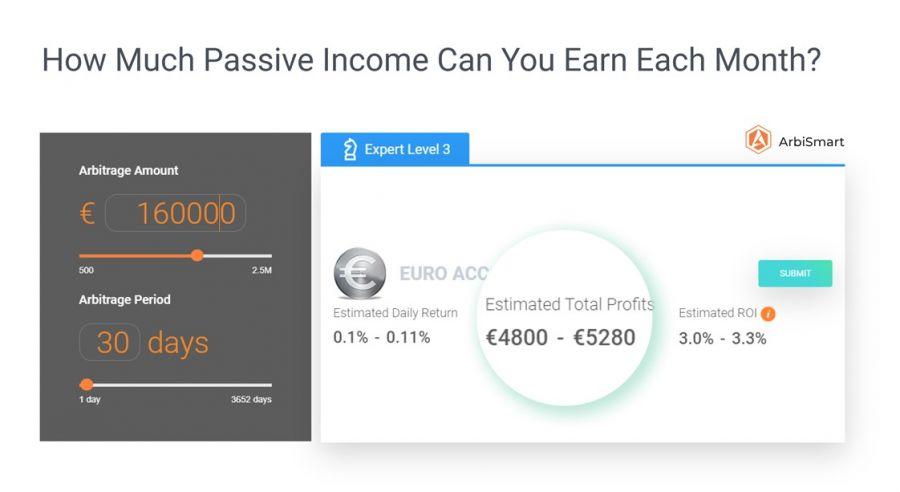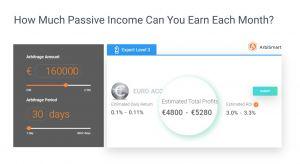 At ArbiSmart, you can also benefit from the steadily growing value of RBIS, the platform's native token, earning generous compound interest. A crypto arbitrage platform's token value reflects the popularity and liquidity of the platform, and can have a significant impact on your bottom line.
When you deposit funds with ArbiSmart in fiat or crypto, they are then transferred automatically into RBIS for use in crypto arbitrage trading. However, it is important to note that your profits can be withdrawn at any time in either BTC, ETH or EUR. In the first 18 months since its introduction, the RBIS token has already gone up by 120% and it is projected to have risen by 3,000% by the end of 2021.
Once you have your profits, you have a number of options. You can withdraw them, reinvest them, or with ArbiSmart, they can be held in the company's EU licensed interest-bearing wallet. The ArbiSmart wallet offers up to 45% interest depending on the sum deposited and whether or not funds are placed in a closed savings account for a set period. This means that instead of sitting idle, your profits are earning you an additional passive income every minute of the day.
How Safe Is Your Money?
Next to the size of your profits, your biggest concern when it comes to investing your savings is the security of your funds. The crypto arena has unfortunately come to the public's attention on too many occasions in connection with scams and hacks, so you need a trusted, transparent and regulated platform for your crypto arbitrage investing.
For example, ArbiSmart is a fully EU licensed and regulated company. This means that not only does it implement tough ID verification protocols to protect against money-laundering and fraud, but it maintains the highest data security standards, with strict technological safeguards to protect against hacks. It is also externally audited and has a client insurance fund to protect client accounts if an attack were ever to succeed.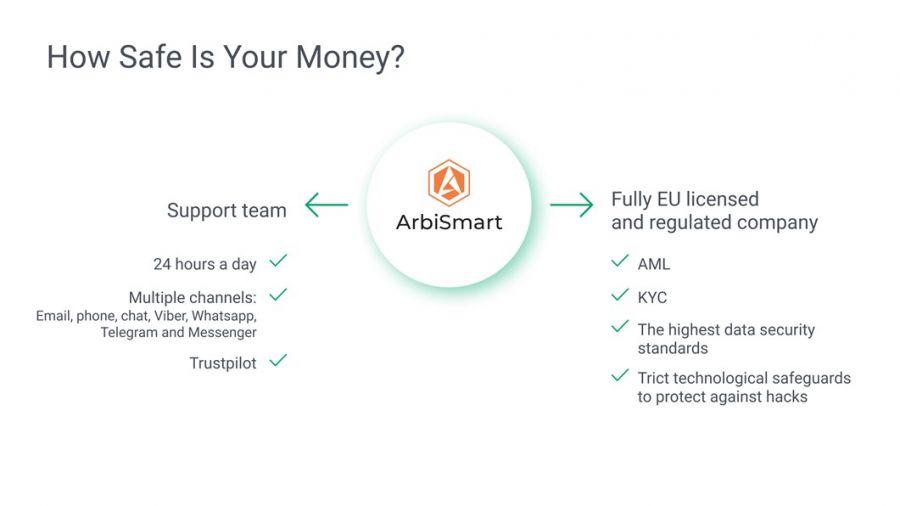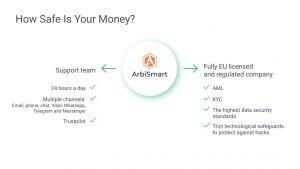 Accountability is key and the company has a support team offering personal, professional assistance via multiple channels, 24 hours a day. Additionally, the company has an excellent reputation online, including a five star rating on TrustPilot and independent user's journey review sites.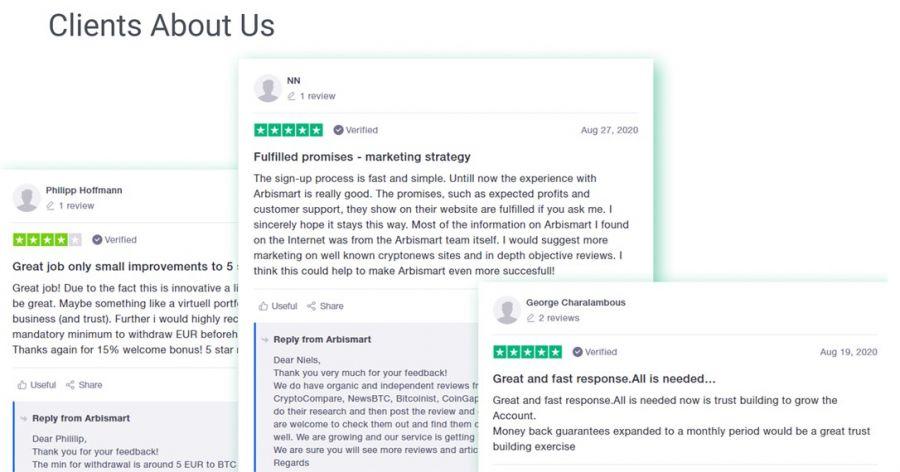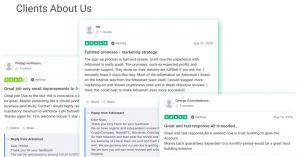 Crypto arbitrage can offer a great return at almost no risk, providing a second income stream without any effort or knowledge required. However, you need to ensure that you are investing with a technologically advanced, secure and legitimate platform that can meet your earning expectations and boost your profit potential. You can check out the ArbiSmart site to learn more about earning a passive income with crypto arbitrage, or simply start automatic trading right away.
{no_ads}
---