A British TV Star to Sue Facebook for Defamation through Crypto Ads
Martin Lewis, a British TV star, the founder of the consumer help site MoneySavingExpert.com and the Money & Mental Health Policy Institute charity, has announced his intent to sue Facebook for defamation in what he says is a "groundbreaking campaigning lawsuit."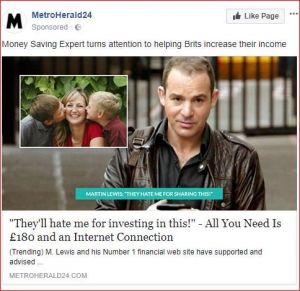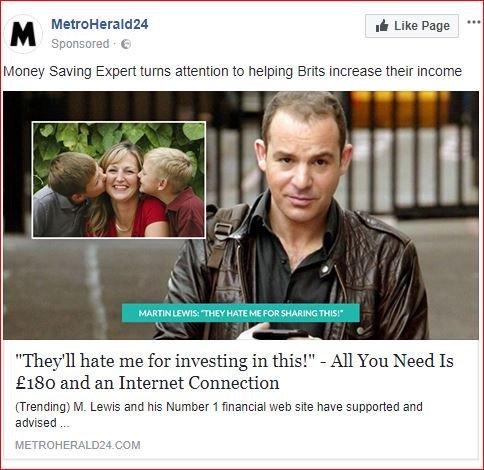 His official statement says that "within the last year, the social media site has published over 50 fake Martin Lewis adverts which are regularly seen, likely by millions of people, in the UK," often for scams. According to him, "the most prevalent are get-rich-quick schemes currently titled 'Bitcoin code' or 'Cloud Trader', which are fronts for binary trading firms based outside the EU."
This is not being done for personal gain of Lewis, who has a net worth of GBP 125 million (USD 174 million), according to The Sunday Times. The star pledges any and all money paid out to him will be donated to anti-scam charities. He explains, "[Facebook] claims to be a platform not a publisher – yet this isn't just a post on a web forum, it is being paid to publish, promulgate and promote what are often fraudulent enterprises. My hope is this lawsuit will force it to change its system. Nothing else has worked. People need protection."
The lawyer who will be representing Mr. Lewis, Mark Lewis, said:
"Facebook is not above the law – it cannot hide outside the UK and think that it is untouchable. Exemplary damages are being sought."
This means that the damages will be high enough that Facebook reconsiders their business model.
Facebook has already banned crypto-related ads, but the filter is still not very well defined, so many slip through using, for example, typos and numbers instead of letters. Many ads are scams, promising people they would get rich.
Meanwhile, Facebook claims that "we do not allow adverts which are misleading or false on Facebook and have explained to Martin Lewis that he should report any adverts that infringe his rights, and they will be removed. We are in direct contact with his team, offering to help and promptly investigating their requests, and only last week confirmed that several adverts and accounts that violated our advertising policies had been taken down," BBC reported.
The Advertising Standards Authority has previously upheld Lewis' complaints against adverts saying the promotions made it falsely appear as if the expert had endorsed the advertised services, it added.
***
Below are sample images of the fake ads: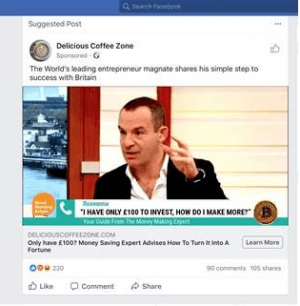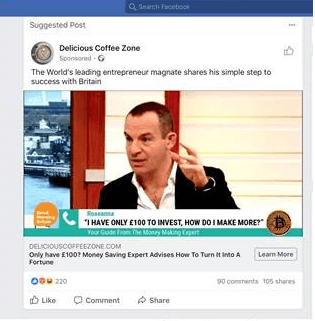 .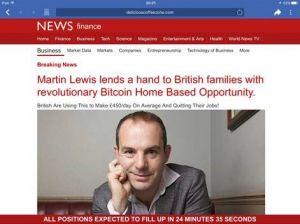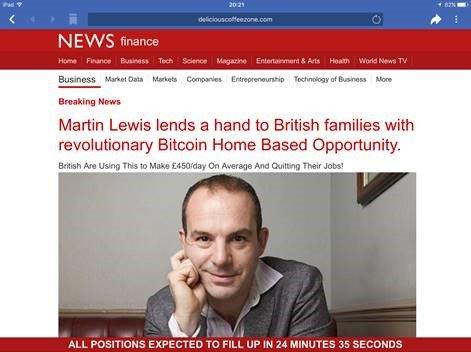 .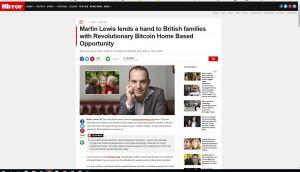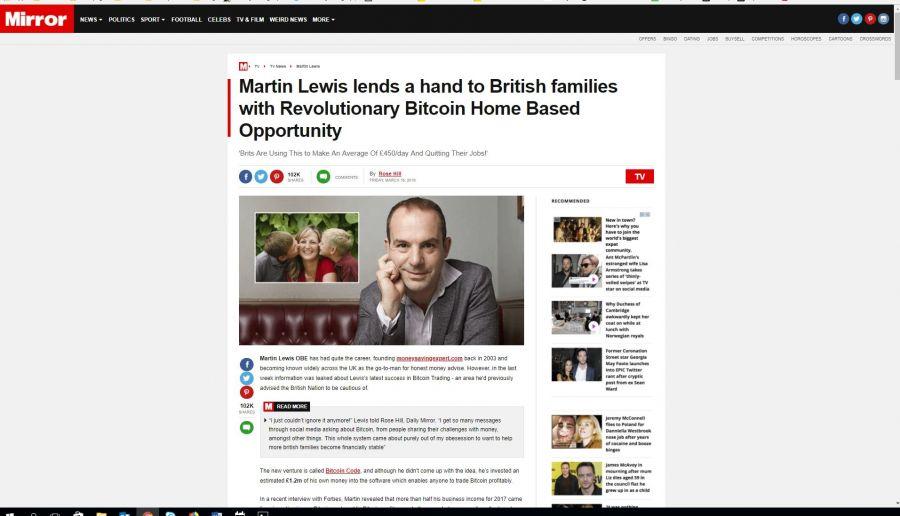 ---