500 Million Tethers Burned. Now What?
In an announcement from Tether on Wednesday, the company behind the controversial stablecoin USDT confirmed that it has destroyed 500 million USDT tokens that were held in the Tether Treasury wallet controlled by the company.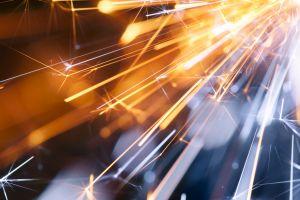 In it's whitepaper, the company explains that "Tether Limited is the only party who can issue tethers into circulation (create them) or take them out of circulation (destroy them). This is the main process by which the system solvency is maintained." According to the company, it destroys the tethers and sends fiat currency to the user's bank account.
The anonymous anti-Tether activist "Bitfinex'ed" reacted:
Following Wednesday's event, the supply of Tether has dwindled from more than 2.8 billion in the beginning of October to roughly 2 billion tokens as of today.
Tether charts
Market capitalization: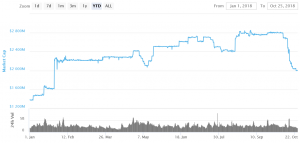 Price chart: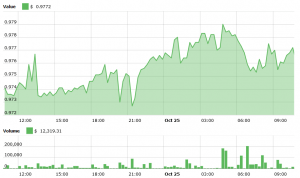 The move by Tether follows weeks of eroding confidence in the token by the crypto community, as many investors question its peg to the US dollar and more stablecoins hits the market. Although Tether has sought to reassure the community by repeatedly saying that each USDT in circulation is backed by US dollars in its bank account, the company has failed to provide conclusive evidence, such as a formal audit, that would back up its claim.
Although not directly related to the price of other cryptocurrencies, many in the crypto community are wondering what the changes in the Tether supply means for the broader market.
Tether's problems strengthens case for Bitcoin
As is widely known, Tether has overlapping management and owners with the Bitfinex exchange, where it plays a crucial role in bringing liquidity to the market for other cryptocurrencies on the exchange. Due to regulatory restrictions on trading with fiat currencies around the world, the same approach has also been taken by many other exchanges as a way to offer traders stability in the lack of trading pairs involving national fiat currencies. As traders now are starting to worry about the stability of Tether, many have sought the second-best option available: Bitcoin.
The first sign of this was seen ten days ago when the flow of capital from Tether to bitcoin created a sharp rise in bitcoin prices, which was particularly notable on Tether-based exchanges like Bitfinex. Interestingly, however, the rally was not limited to exchanges where Tether was traded, as bitcoin prices rose by roughly 4% for the day across the board.
Following the rally earlier this month, bitcoin prices has remained remarkably stable. To illustrate just how stable they have become, bitcoin's volatility is now comparable to the stock prices of giant tech companies like Apple.
It could therefore be argued that decline of Tether is strengthening the case for bitcoin as a stable store of value, safe-haven, and the de-facto "reserve currency" of the crypto market.
Binance Flippening: USDT Volumes Hit Low, Flows Move to Bitcoin %
---