5 Reasons TUK Token Will Explode in Q4 2023
Disclaimer: The text below is a press release that is not part of Cryptonews.com editorial content.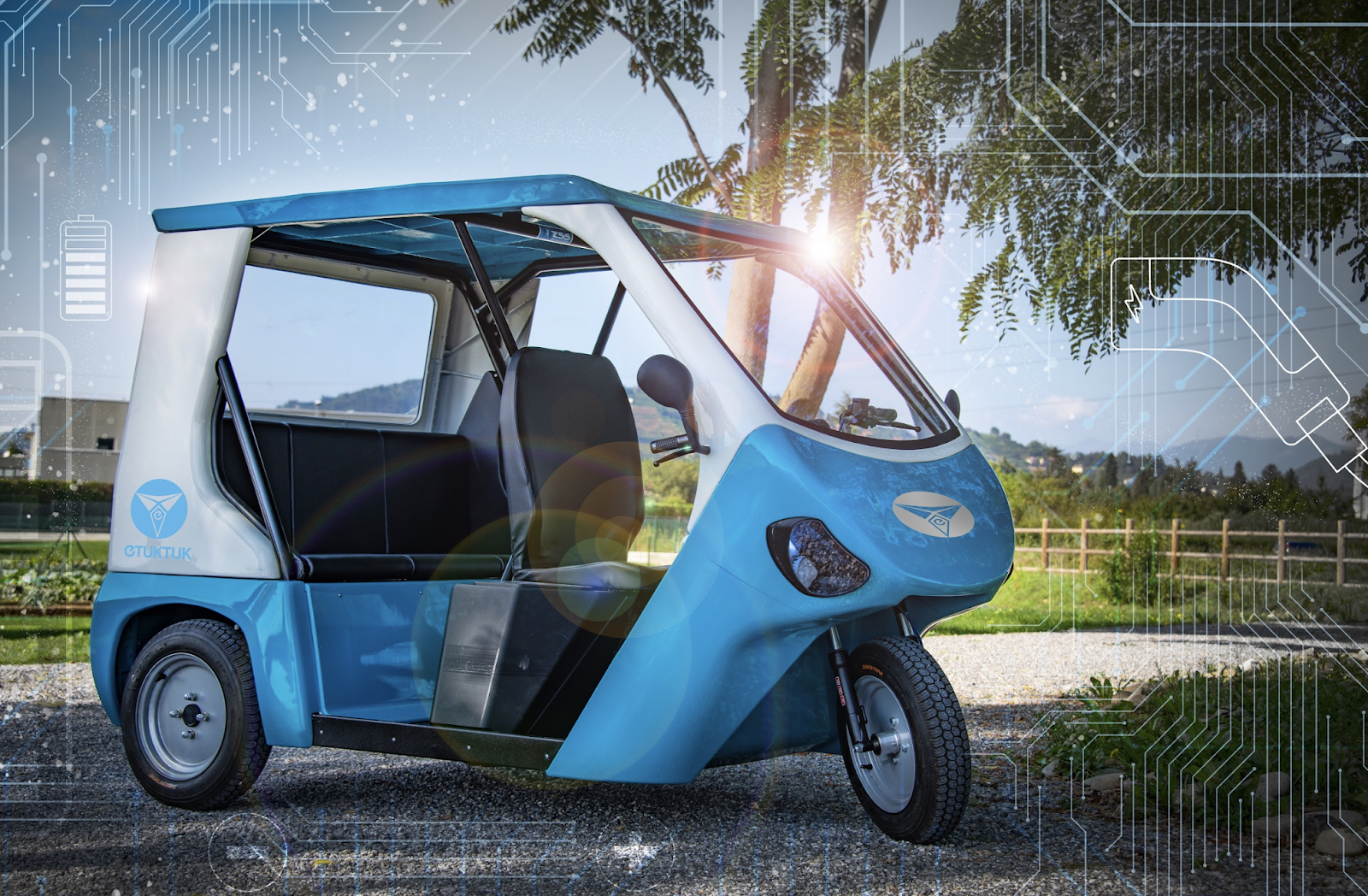 After five years in development, eTukTuk is entering the market with the launch of its native crypto TUK. The project's broad, yet robust vision for the EV (electric vehicles) sector in developing economies gives it high market relevance when compared to other altcoins.
Here are five reasons TUK will explode in Q4 2023.
Green tokens have high growth potential
Green tokens like Algorand and Chia have played a pivotal role in reshaping the popular narrative of the cryptocurrency market. While skepticism is directed at the seemingly unstable DeFi, NFT, and play-to-earn sectors, crypto projects dedicated to environmental action are a testament to the tangible potential of blockchain technology.
Blockchain stands unrivaled when it comes to large-scale coordination. Governments and brands need green crypto projects more than the other way around.
As a result, cryptocurrencies like TUK (eTukTuk) have a substantially higher probability of mainstream adoption, spurred by government organizations and global brands.
Green tokens are the most fertile assets within the crypto market.
eTukTuk catalyzes EV adoption in developing nations
eTukTuk brings the unparalleled transparency and efficiency provided by blockchain and crypto to the electric vehicles sector.
The transportation revolution that began in the early 20th century has not only mutilated our atmosphere but also rendered the possibility of a reversal nearly impossible. We can't think of climate action without making a groundbreaking change in this domain.
That's what EVs are all about. Powered by electricity, they present a cleaner alternative to carbon-intensive vehicles that run on fossil fuels.
But eTukTuk takes a more focused approach than most of its peers.
EVs are not for all, but eTukTuks are
EV adoption is obviously the answer to climate change. But it's not for everyone. At least, not yet.
While moving to EVs is a tangible solution in developed countries, EVs don't make sense to people from developing countries, economically speaking.
EVs are more expensive than their carbon-intensive counterparts, making them unviable for people from developing nations. They are left with no choice, but to trade the lower operational and maintenance costs for lower initial capital.
Although there is a rich minority that can buy EVs in every developing nation, the poor EV infrastructure lets them down and deters wider adoption further.
Being a global problem, climate change needs global solutions.
We can't make a tangible change in developing nations without overhauling the public EV sector first.
The numbers substantiate eTukTuk's focus on Tuk Tuks (three-wheeler taxis) in developing nations. There are currently around 270 million Internal Combustion Engine (ICE) Tuk Tuks globally, with projections estimating this number to reach 400 million by 2050.
A comprehensive EV ecosystem in the making
The term "eTukTuk" stands for electric vehicle (EV) Tuk Tuks.
They are set apart by their patented roll cage design and a highly efficient recharging system that cuts down the expenses (up to 75%) when compared to traditional Tuk Tuks. Their maintenance costs are also remarkably lower because of the cleaner fuelling. Moreover, they prioritize safety as a fundamental element of their functionality.
eTukTuk adoption can potentially boost a driver's earnings by up to 400%.
eTukTuk consists of electrically-powered three-wheeler taxis, a renewable energy-powered recharging infrastructure, and a payment system based on blockchain tokenization.
This is how it works:
Territory Partners are integral to the eTukTuk ecosystem. Their primary role is to install and operate sustainable charging networks within their designated regions. As rewards, they get a portion of the fees collected from electric vehicle (EV) drivers who use these charging networks.
Power Stakers maintain the network's security. They receive staking rewards in exchange.
The collaborative structure of the ecosystem – constituted by Drivers, Territory Partners, and Power Stakers – makes the EV ecosystem robust and sustainable.
To learn more about the eTukTuk ecosystem, read the white paper.
Five years in development with strong credibility
eTukTuk is a blockchain project that has been in the making for over five years. The long-term action plan of the project hints at its market relevance and growth potential.
Moreover, eTukTuk's focus on developing nations underscores its social and economic impact, in addition to the environmental impact due to EV adoption.
The project will work closely with local governments and enterprises to expand its network. The journey begins in Sri Lanka, which is known for its heavy reliance on Tuk Tuks.
As the ecosystem token of eTukTuk, TUK has high growth potential in the short term and long term.
The Tesla of the crypto market
Top financial analysts cite TUK as the TESLA of the crypto market.
They are similar in many aspects like their focus on the EV sector with a pioneering approach. The key difference, however, lies in the target audience. TESLA overhauls the private sector in developed countries. TUK, on the other hand, focuses on the public sector in developing economies.
We need both to mitigate air pollution. But it remains to be seen which has a larger impact.
When it comes to the investment aspect, TUK has yet to begin its journey. After five years in development, the project is preparing for its token launch this year. A presale is being held prior to that, allowing a few investors to acquire the tokens at a low cost.
Although eTukTuk has been in the making for half a decade, it was largely discreet. The FOMO is just kindling. It is expected to peak toward the token launch, leading to a 10X-15X upsurge.
But TUK works best as a long-term investment like BTC, ETH, ADA, and ALGO. It is a project with the potential to enter the top-20 crypto chart. Investors who trade the 6000% to 10,000% potential ROI in the coming years for 1500% gains this year will be making a huge mistake.
The 40%-discounted community sale of TUK will end shortly.
---