4X.FM Platform Launched – Allows Average Joe to Trade Cryptos, Forex, Stock, & More
Disclosure: Crypto is a high-risk asset class. This article is provided for informational purposes and does not constitute investment advice. By using this website, you agree to our terms and conditions. We may utilise affiliate links within our content, and receive commission.
Disclaimer: The text below is an advertorial article that is not part of Cryptonews.com editorial content.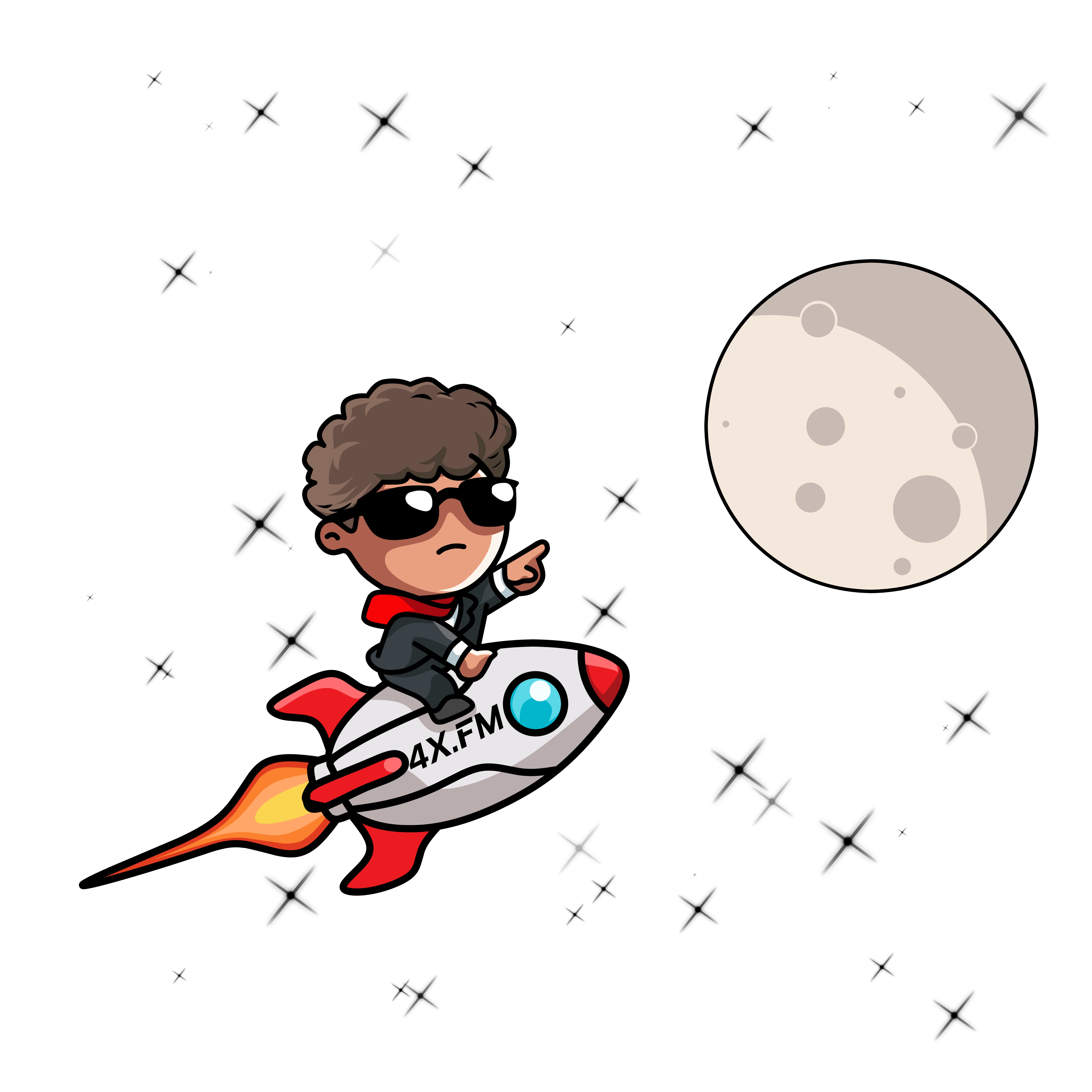 Stock market, Forex, and cryptocurrencies are tanking. Not only that, but commodities like Gold and oil have also fallen. All signs say the world is headed for another great depression. But these are no times to hoard money, instead history teaches us this is the time people increase their future wealth. And one highly anticipated value trading platform has decided to push forward with its launch, anticipating the coming opportunity. 4X.FM launched its online trading platform for independent traders interested in investing in cryptocurrency, stock, commodity, forex, and indices.
More Safe, More Simple
In initial review, the actual 4X.FM platform seems created for the 'average joe.' It's easier to understand how to trade, what you're trading, and how to buy or sell. The actual structuring of the platform's design is meant to help users avoid common mistakes that happen with novice to mid-level experienced traders on-line.
The complicated charts, featuring the well-known sticks and candles, are of course available for reading trends. And in typical fashion, registered investors can zoom in and out to view trading trends from from 1 month down to 1 minute.
The psychology of colors within the site design also compliments the ideology of simplicity. And this should not be underestimated in value. This is important. The color theme of the 4X.FM trading platform is 'facebook-like,' meant to help users focus on what's important (numbers) and feel relaxed. Colors have an effect on the human brain and the 4X.FM platform is meant to help traders versus other on-line apps, which are meant to rush or stress the user's brain.
But that simplicity, does not mean it lacks high end functionality.
Platform Review and Copying Top Traders
A unique and very useful feature to notice on 4X.FM is the 'Copy Trader' function under the community tab. This allows novices aka 'newbies' to make gains from simply following top traders that are 'winning' on the COOMA platform. With one simple click, anyone can see the platform editors favorite traders, most copied traders, Top investors, or them most profitable trades.
On the 'personal trading tab' of the platform, many tradable commodities are available for all registered investors. Gold, silver, platinum, corn, oil, copper, natural gas, gasoline, sugar, and much more can be bought or sold.
Under the personal trading profile members of 4X.FM can also trade cryptocurrency. Bitcoin (BTC) , Stellar (XLM) , Ethereum (ETH), Litecoin (LTC), Bitcoin Cash (BCH), Ripple (XRP), Solana (SOL), VeChain (VET), Avalanche (AVA), and most other Top crypto-coins are listed for buying and selling.
Beyond Cryptocurrencies and commodities, Stock market and Forex trading is available on 4X.FM-FM too. These two are considered more 'safe' by some standards, as the two investment options have been around for longer than cryptos.
Trading for all the major fiat currencies is readily accessible. Forex investors can exchange between Canadian dollars (CAD), US Dollars (USD), Chinese Yen (CNY), Japanese Yen (JPY), South African Rand (ZAR), Great British Pounds (GBP), Australian Dollars (AUD), and other currencies to make a profit daily with up to the minute pricing.
The Stock market (S&P) trading on 4X.FM is extremely easy. The ticker symbol is to the right of the stock brand's logo, with the price just to the right of the two. Some could review the platform's stock trading setup as one of the easiest stock searching tools in 2022.
Safe Trading
Of course, this site still preaches user safety no matter what. To avoid users, especially novice traders, from feeling their own accident is a scam, "limits" are available. The "limits" feature is to prevent losses from getting out of control and 4X.FM recommends usage of the feature for 'safe trading.'
The platform's design itself was produced by a veteran tech team. And it's said on various review sites, "4X.FM avoids design flaws on other sites that confuse users into making undesired actions."
Last and most important, in this time where cryptocurrency platforms are limiting users from pulling their funds, it's a great time to try something new. With 4X.FM being in their infant stages of business, there's a very low chance that the flow of funds will be impeded anytime in 2022. The company will need growth of user activity to have growth of their own business.
The official trading platform & website is open for public review today, visit www.4x.fm and register to begin investing.
https://www.youtube.com/watch?v=FDJB2bWEyfE
---