47% of the Global Workforce is Based in the Freelance Industry. Can the Industry Benefit From the Blockchain?
Disclaimer: The text below is a press release that is not part of Cryptonews.com editorial content.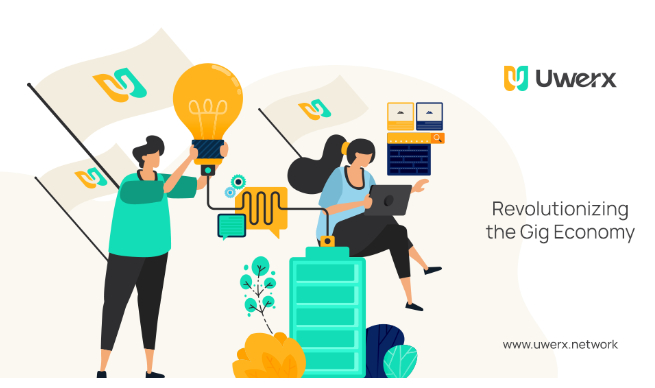 The freelance industry is incredibly large, constituting 47% of the global workforce. This share is expected to increase massively as more people dump their regular jobs to take up freelance gigs.
Considering the industry's potential for growth, this may be a good time to embrace the blockchain.
Undoubtedly, the freelance industry will benefit greatly from blockchain technology.
This article will explore some of the benefits the blockchain can offer freelancers and discuss an emerging project set to bring those benefits to life.
Potential Benefits of the Blockchain to the Freelance Industry
The blockchain itself is a decentralized technology, and projects built on it will utilize its decentralized structure.
Freelancers will have access to a decentralized space where clients can hire them directly without going through third-party platforms like Fiverr and Upwork.
Considering the fact that these platforms charge high commissions that often cut into freelancers' earnings, a decentralized marketplace will greatly reduce fees.
The blockchain will also offer a decentralized payment system. This will cut out the need for third parties like banks and payment partners and will increase the speed of payments.
There is also the benefit of smart contracts. Traditional freelance platforms manage agreements between clients and freelancers. However, smart contracts can offer an option that is decentralized and can execute on its own without interference.
Smart contracts will ensure that freelancers and clients fulfill their obligations and will release payment accordingly. This will reduce the chances of having disputes and improve overall trust.
Other benefits include a secure and tamperproof system that will verify freelancers' identities and their work history.
This will eliminate the issues of fake identities and reviews. Users will also be able to adequately protect their intellectual properties using blockchain-based digital signatures.
Introducing Uwerx (WERX): the Blockchain Alternative to Centralized Freelance Platforms
Uwerx is an emerging decentralized freelance platform that will be based on the Polygon network. The platform will allow freelancers to port to the blockchain and enjoy many of the numerous benefits discussed above.
Uwerx will offer 5% flat fees as opposed to up to 20% on other centralized platforms sch as Fiverr and 10% on Upwork.
There will be a smart contract escrow service, dispute resolution, collaborative working tools, and other instruments to facilitate smooth freelancing.
Interestingly, the platform will reward users with its native WERX token for signing up, referring other users, participating in voting, and other platform activities.
The token will be the utility token for the platform and will be used to offer fast and cheap payments. The token is going for $0.0225/WERX, which is only a fraction of its potential future worth.
All funds invested in the presale will be safe, thanks to the project's 25 years of liquidity lock. Also, the team will relinquish smart contract ownership of the project when there are zero taxes to give all investors the same control over the project and close off potential backdoors that could lead to rug pulls.
More so, the platform has received audit approvals from InferFi Network and SolidProof to ensure that the platform is safe for users to transact.
If the project delivers on its promises, Uwerx will see widespread adoption that will have its token's value soaring above other Web3 tokens like Fetch.ai (FET).
Although Fetch.ai (FET) offers a blockchain protocol that allows users to automate everyday tasks, crypto experts predict a maximum price of $0.0733 in 2023. On the other hand, WERX is predicted to trade above $1 in 2023.
Overall, the blockchain-based freelance platform, Uwerx has the potential to increase efficiency, reduce costs, and improve trust between freelancers and clients.
The platform will allow freelancers to become more efficient, reputable, and safe in the freelancing space. Additionally, its token will allow users to benefit from potential price growth.
Check out these links to join the ongoing presale:
Presale: invest.uwerx.network
Telegram: https://t.me/uwerx_network
Twitter: https://twitter.com/uwerx_network
Website: https://www.uwerx.network
---