3 Dark Horse Cryptos - Algorand (ALGO), Sui (SUI) and Pomerdoge (POMD)
Disclaimer: The text below is an advertorial article that is not part of Cryptonews.com editorial content.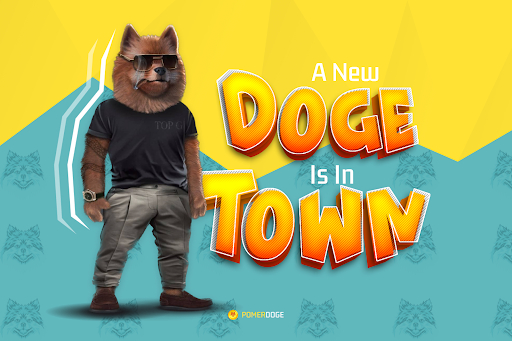 Not every crypto gem has a high price tag in the constantly expanding world of cryptocurrency. For investors looking for potential development without an enormous initial investment, affordable altcoins provide exciting options. Therefore, in this article, we examine the potential and potential uses of three altcoins that are under $1: Algorand (ALGO), Sui (SUI), and Pomerdoge (POMD).
Click Here To Find Out More About The Pomerdoge (POMD) Presale
Algorand (ALGO): Scaling the Heights of Innovation
In the field of scalable and effective blockchain technologies, Algorand (ALGO) is recognized as a pioneer. Being a platform for decentralized apps (DApps) and digital assets, ALGO was created with a focus on speed and security. Therefore, it aspires to scale without sacrificing decentralization.
Because Algorand trades at a low price, investors can purchase a stake in the project with a good technological foundation. Furthermore, Algorand's consensus method enables swift and secure transactions, positioning it for use outside of the crypto space.
Algorand trades at $0.1140 following a 4% increase in the past week. Finally, Algorand is heading for a minor resistance at $0.117. A push past that price range could mean more pump potential for the token.
Sui (SUI) Potential Price Increase
The decentralized finance (DeFi) cryptocurrency Sui (SUI) debuts on the scene with the goal of streamlining the DeFi experience for users. Moreover, Sui wants to improve accessibility, simplicity, and creativity inside this ecosystem while DeFi keeps changing the financial landscape.
Because of Sui's competitive pricing, it gives a desirable starting point for investors looking to study the DeFi sector without making a significant financial commitment. Consequently, users can easily explore various blockchain networks thanks to the project's focus on user-friendly interfaces and cross-chain interoperability.
According to analysts' prediction, SUI will increase by 47.93% during the following six months to reach $0.855310 by February 3, 2024.
Pomerdoge (POMD): A Gem Under $1
Pomerdoge (POMD) gives players the opportunity to play interactive games and earn play-to-earn (P2E) game tokens. POMD is now selling for $0.008. To get to $1, the token would need to rise by 12,500%. Before the end of 2023, analysts have already predicted a 5,000% increase.
Through the P2E platform - Pomergame, Pomerdoge aims to bring together the gaming and crypto industry. Notably, it is anticipated that by 2027, the global market for blockchain gaming will amount to USD 65.7 billion. Early investors will find it an appealing prospect because of this.
Firstly, the platform also promotes a fun and competitive gaming environment. Secondly, the site has undergone an assessment by SolidProof and Cyberscope, guaranteeing consumers a secure setting. The $POMD native token of Pomerdoge is used to unlock awards, NFTs, and premium goods.
Futhermore, the platform intends to issue 7,777 NFTs only to $POMD holders. With no purchase or sell taxes, both investors and players can participate in the stage one token presale for the price of $0.008. A notable aspect that makes this possibility attractive is that market analysts predict a possible ROI of 5,000%.
Find out more about the Pomerdoge (POMD) Presale Today
Website: https://pomerdoge.com/
Telegram Community: https://t.me/pomerdoge
---