$27M Theft at CoinEx, Withdrawals Frozen; Investors Swoon Over Monero ($XMR) and Borroe.Finance ($ROE)
Disclosure: Crypto is a high-risk asset class. This article is provided for informational purposes and does not constitute investment advice. By using this website, you agree to our terms and conditions. We may utilise affiliate links within our content, and receive commission.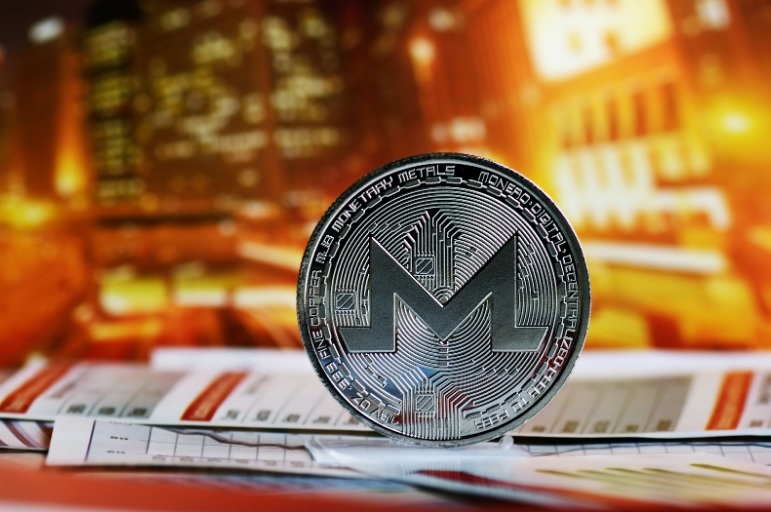 In the wake of a $27 million cryptocurrency heist at CoinEx, the crypto world is abuzz with the allure of privacy coins like Monero ($XMR) and the innovative funding marketplace Borroe.Finance ($ROE), a DeFi project emerging as a golden opportunity for those looking to ride the Web3 revolution.
CoinEx Shuts Down Withdrawals Following $27M Heist
CoinEx, a digital asset exchange, recently fell victim to a suspected hack that resulted in the loss of a staggering $27 million worth of cryptocurrencies. This cybercrime rattled the industry as hackers exploited a hot wallet to execute "anomalous withdrawals," leaving CoinEx in shock.
The platform quickly detected several suspicious wallets involved in draining funds from the exchange, with initial estimates pointing to losses primarily in Ethereum (ETH), Tron (TRON), and Polygon (MATIC).
Although the exact extent of the damage is still being assessed, CoinEx moved swiftly to suspend withdrawals and deposits as they work diligently to resolve the situation.
In a reassuring statement to its users, CoinEx emphasized that the losses represent only a small fraction of their total assets, and affected parties will receive full compensation for any losses incurred due to the breach.
Monero ($XMR) – The Privacy Coin
Amidst the turmoil caused by CoinEx's security breach, investors are flocking to Monero ($XMR) as a beacon of privacy and anonymity in the crypto sphere. Monero is designed to be untraceable and unlinked to specific users or real-world identities, making it the go-to choice for those who value financial privacy.
Borroe.Finance ($ROE) – The Rising Star of Web3 Financing
While Monero provides a haven for privacy-conscious investors, Borroe.Finance ($ROE) emerges as a game-changer in Web3 financing. The crypto community is excitedly buzzing over this innovative funding marketplace, and for good reason.
Borroe.Finance reimagines how Web3 businesses access funding, offering a unique marketplace powered by blockchain technology, NFTs, tokenization, smart contracts, and AI-powered risk assessment.
What sets Borroe.Finance apart is its ability to enable startups to collateralize future revenue streams, such as subscriptions, royalties, and management fees as digital collectibles, in exchange for short-term funding.
The Borroe.Finance $ROE token presale is live, and investors are flocking to be part of this revolutionary project. At the current Stage 1, the $ROE altcoin price is pegged at $0.0125 per token, and over 90% have already found eager buyers.
The Beta Stage sold out swiftly, offering investors $ROE tokens at $0.01 each. But that's not all; stages 2 through 7 are still to come. The price of $ROE will increase to $0.015 during stage two of the Borroe.Finance blockchain ICO.
As problems like high costs, lack of automation, and compliance restraints, plague the traditional financing landscape, Borroe.Finance offers a fresh solution. This DeFi project provides businesses with a streamlined, efficient, and discreet way to quickly access capital.
Borroe.Finance is poised for greatness, driven by its unique marketplace and a team of experts. Michael Price, the Chief Product Officer, boasts over 25 years of leadership experience in the financial services, payment, fintech, and crypto sectors.
Maxim Prishchepo, the Blockchain Lead, brings vast knowledge in various domains, including trending NFTs, crypto trading systems, and distributed data storage technologies.
Leveraging AI, this project redefines how Web3 businesses secure funding, offering an efficient, automated, and secure solution. It's the marriage of technology and finance that the crypto world has been waiting for.
Borroe.Finance also stands as a pioneer in embracing regulation. In an industry often characterized by uncertainty, Borroe.Finance intends to work closely with relevant regulatory bodies, adhering to existing and preparing for future changes. This commitment to compliance adds an extra layer of security for investors.
Investors are already loading up on $ROE tokens, seizing the opportunity to position themselves for substantial returns. Analysts believe that $ROE has the potential to rally massively, even amid the current bearish market sentiment.
Investors are bullish on the upcoming crypto bull run and the excitement around Borroe.Finance is palpable, as experts have predicted that $ROE could potentially achieve a 100x increase, making it a good crypto to buy now.
The scarcity factor also works in $ROE's favor. With a finite maximum supply, $ROE embodies the concept of scarcity, potentially driving up its value as demand increases.
While the crypto world grapples with security concerns, the allure of privacy coins like Monero ($XMR) shines bright. At the same time, Borroe.Finance ($ROE) presents a unique opportunity to revolutionize Web3 financing with its innovative marketplace, experienced team, and commitment to compliance.
As investors continue seeking avenues for high returns, $ROE is one of the top crypto coins to buy, as it's bursting with immense potential.
Learn more about Borroe.Finance ($ROE) here:
Visit Borroe.Finance Presale | Join The Telegram Group | Follow Borroe on Twitter
---