2509+ Participants, $1M + Raised, and Daily Passive Income Up to 10,000 USDT – SCORP Presale Sensation Explained
Disclaimer: The text below is a press release that is not part of Cryptonews.com editorial content.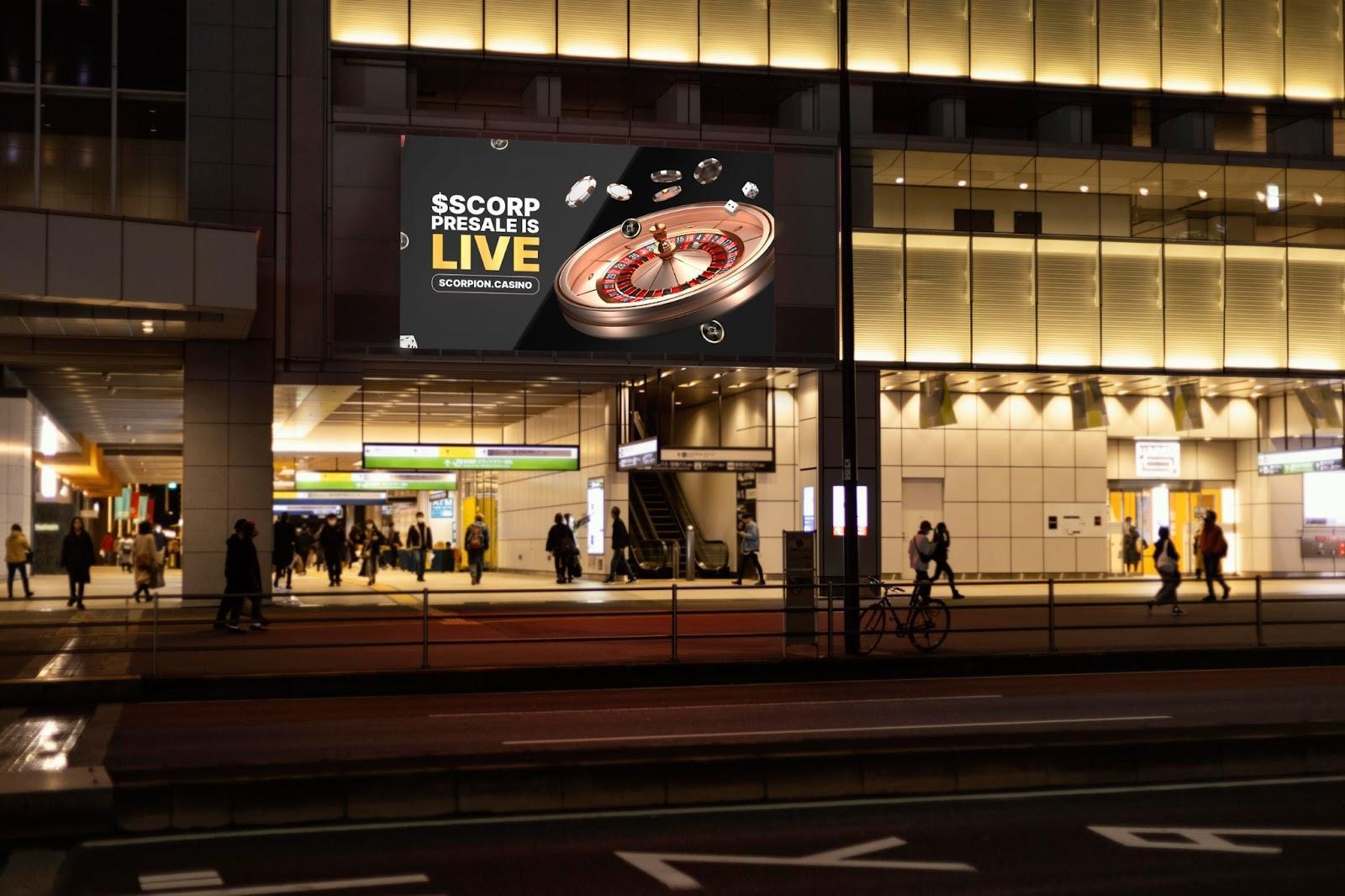 The Scorpion Casino presale just broke past the $1M milestone. The traffic to the presale has grown since the news went viral, strengthening the predictions of a 10X surge for the token on its launch.
It has the potential to outperform projects like Rollbit (which has jumped 9582.92% on the yearly chart) by the first half of 2024.
It's not all hype
The meteoric progress of the SCORP presale will have anyone wonder if it's all just hype. Not that investors are complaining, since cryptocurrencies cash in on hype to generate multifold returns. This is especially true in the case of meme coins which solely rely on their speculative strength.
Turns out, the Scorpion Casino presale is not all hype. The cryptocurrency is underpinned by one of the most promising online gambling projects to enter the market this year. We can divide the gambling games offered on the platform into three broad categories, namely casino games, sports betting games, and crash games.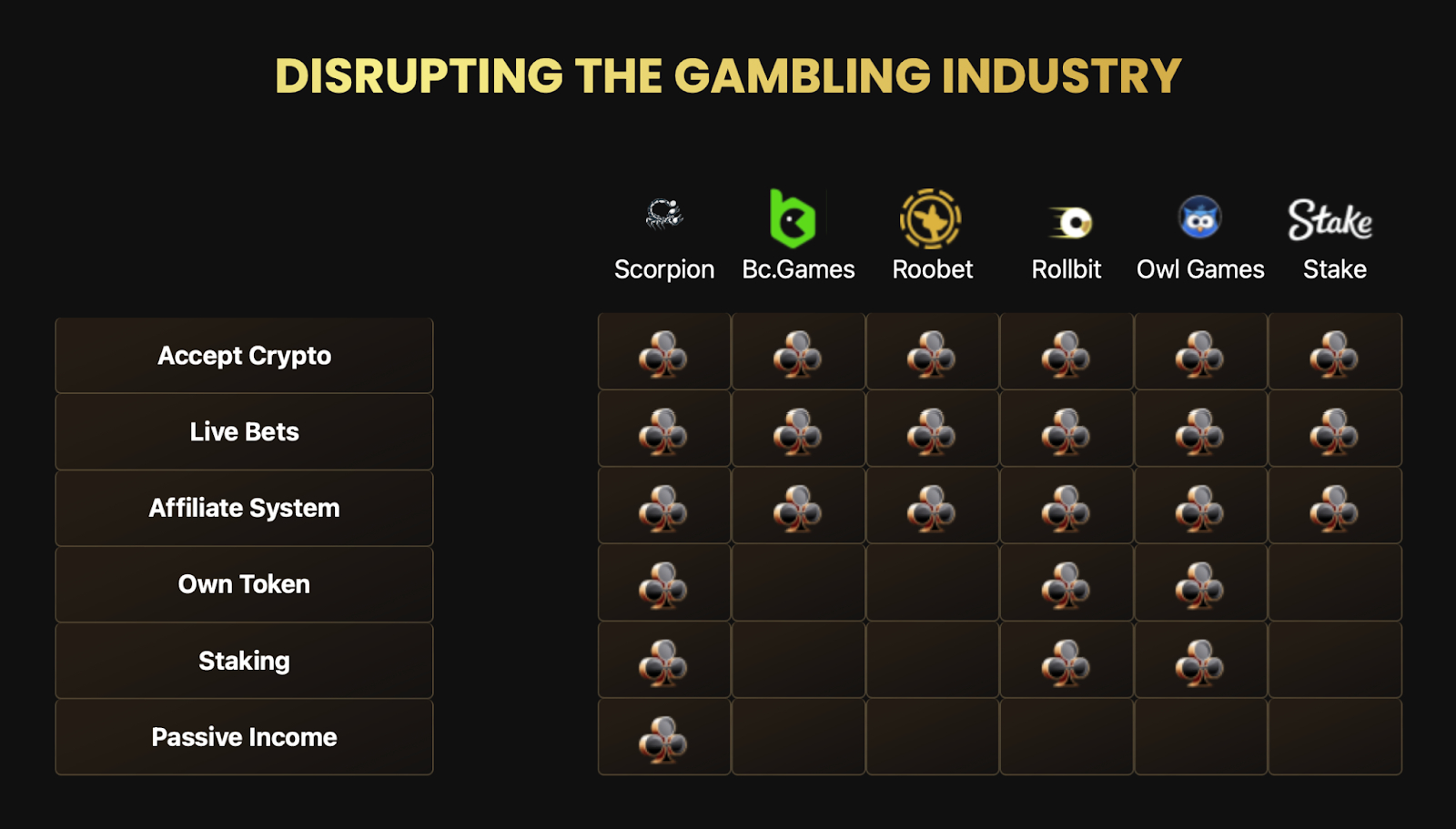 What distinguishes Scorpion Casino from the multitude of play-to-earn projects that crowd Web3 is its target audience. The dashboard is tailored for a demographic aged 18 and above. This makes a huge difference and gives a strong competitive edge to the project since only a financially capable gaming community can sustain a gaming project. This also extends to the sustainability of the underlying cryptocurrency.
An unfairly large share of play-to-earn market participants features lackluster gaming mechanics that fail to capture the attention of serious gamers. Crypto pet and brick games don't have what it takes to drive the market forward.
Scorpion Casino targets serious gamers who are willing to invest in gaming for its intrinsic entertainment value, rather than quick money.
A glimpse into the gaming dashboard
Gaming is supposed to be an enjoyable experience. But when it comes to the crypto side of the world, this fundamental aspect often gets overshadowed. Gaming is just one of the many avenues for generating a side income online. But what draws investors to play-to-earn games and makes them a favorite stream of income is their ability to captivate participants.
When you are gaming, you don't feel like you're merely working to earn money. And that makes all the difference.
But too often, crypto games feel like monotonous tasks rather than a past-time hobby that brings you money. The lack of engaging themes and dynamics diminishes the gaming experience, leading to the alienation of gamers and the disintegration of the gaming community over time.
This is where Scorpion Casino stands apart. It offers a wide range of games that grip you.
Sports betting module gives access to betting contests across a variety of sports, including football, tennis, American football, horse racing, basketball, golf, boxing, MMA, and more.
The casino module is a carefully curated collection of 200 casino games meticulously selected by the team, encompassing slots, blackjack, roulette, poker, live casino games, and more.
Scorpion also offers a diverse range of crash games to cater to various gaming preferences.
Unparalleled passive income deal
Scorpion Casino offers an excellent passive income opportunity that has contributed to the massive success of the ongoing presale.
This is how it works.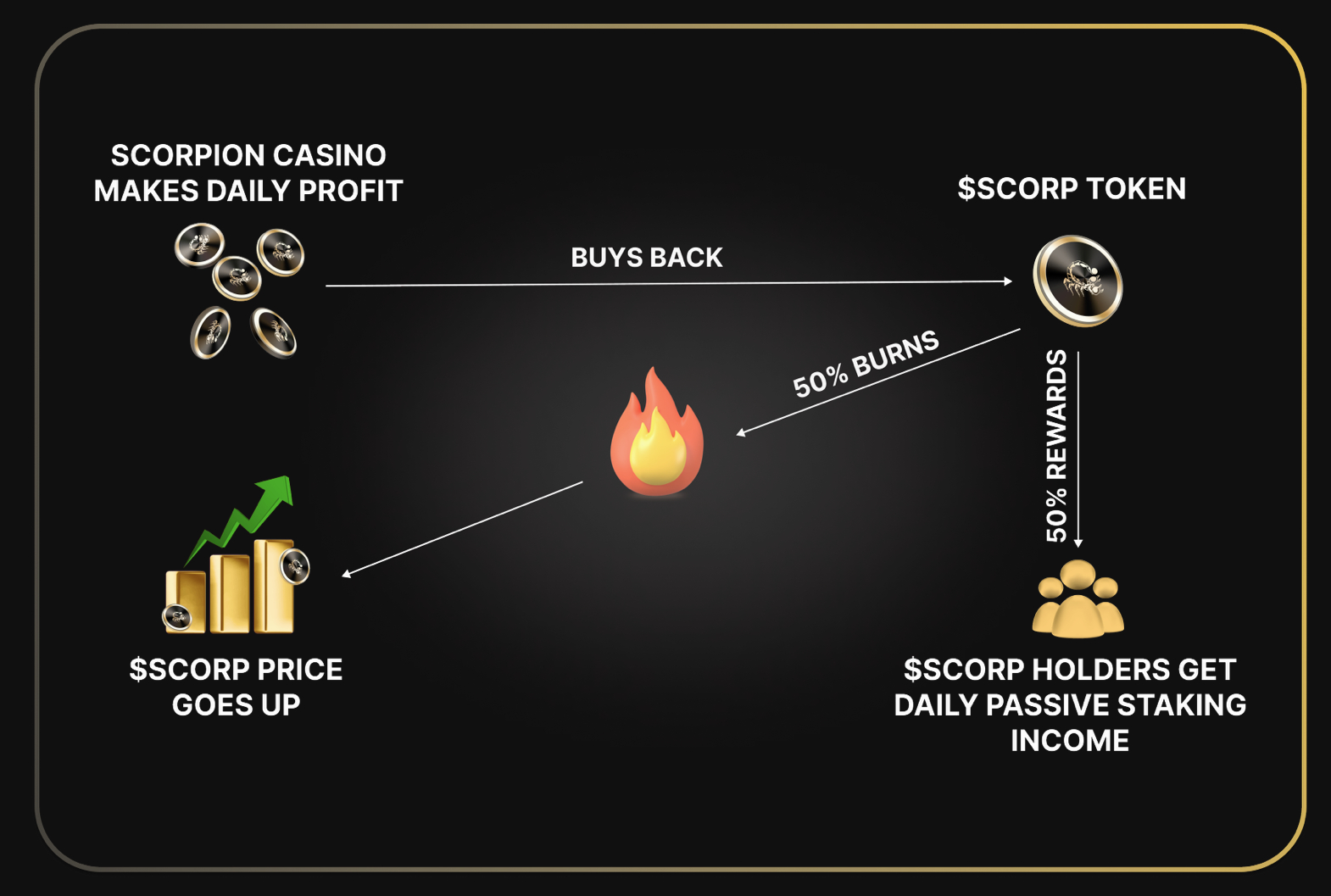 As you can see, the staking and burning mechanisms are tethered by the platform revenue, thus rendering it stable. The rewards that can go as high as $10,000 incentivize users to become long-term investors and help limit the token's supply in the open market.
Together these mechanisms cater to the sustainable growth of the token over the next few months until it enters the top-50 crypto chart and gains stability.
Is SCORP a good investment now?
Cryptocurrencies are celebrated for their speculative potential. It's true that the market captures mainstream attention for its volatility. But those narratives overlook the fact that blockchain technology's unique capabilities substantiate the hype around cryptocurrencies.
Although few cryptocurrencies justify their real-world relevance, projects like Scorpion Casino have the potential to overhaul the traditional gambling sector. It is a reliable investment with substantial room for growth, underpinned by hype as well as utility.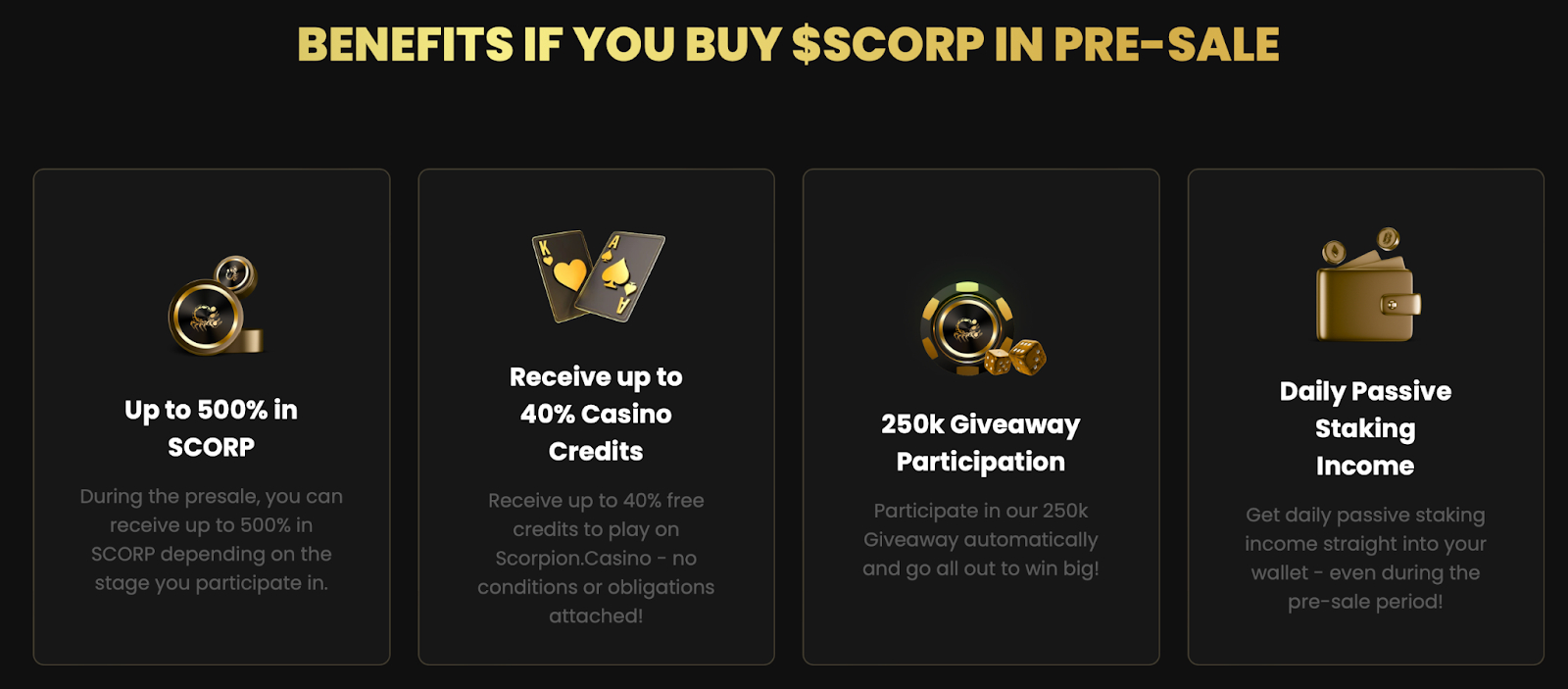 Online gambling, being one of the fastest-growing industries, offers substantial growth potential to Scorpion Casino. It is a good short-term as well as long-term investment.
While new crypto tokens have a tendency to fall prey to initial dumps, SCORP mitigates it by employing strategically designed staking and burning mechanisms. To the pleasant surprise of the market, the staking rewards can be as high as 10,000 USDT.
How to buy SCORP?
You can buy $SCORP at discounted rates during the presale period. It is now live with the price scheduled to increase with each new stage.
Once the presale ends, you will be able to buy SCORP on crypto exchanges, but at higher prices. Presale investment offers a more favorable entry point before the price potentially increases on exchanges.
To learn about the project development, giveaway contests, and updates about the token presale, join the Scorpion Casino community on Telegram and Twitter.
---