250 Million Tethers Injected into Market, How Will Bitcoin React?
Tether, the company behind the controversial, yet all-important cryptocurrency pegged to the US dollar, on Monday issued USD 250 million in new USDT tokens.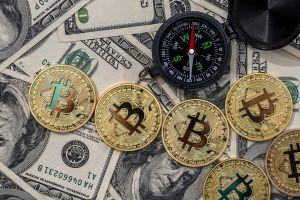 New Tether tokens being issued means more money is making its way into the cryptocurrency market, which could help set the stage for a price comeback in a market that has seen heavy selling over the past two months.
The 250 million new tokens released on Monday marks the first significant issuance of Tether tokens since May 18, when the company also released 250 million tokens. Back then, bitcoin rose by about USD 400 in the days that followed before it sold off heavily again a few days later. If history repeats itself, we therefore may see another bitcoin rally following this most recent issuance.
Bitcoin price chart: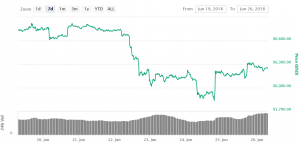 Tether has received its share of criticism from members of the cryptocurrency community over a lack of transparency in the way it issues new Tether tokens. While the company says each token in circulation is backed by USD 1 in their bank account, they have failed to provide conclusive evidence to back up their claim.
Earlier in June, Tether announced that they had passed a solvency test by law firm Freeh Sporkin & Sullivan LLP. Although the test didn't meet the criteria of a formal audit, the law firm stated that it was "confident that Tether's unencumbered assets exceed the balance of fully-backed USD Tethers in circulation as of June 1st, 2018."
As of press time, bitcoin traded nearly unchanged for the day, well above the USD 6,000 mark.
Shortly after the release of the new tokens, Litecoin creator Charlie Lee shared his optimistic view on Twitter:
---