'25 Million'-follower TikTok Star Bryce Hall Gets on Bitcoin Gravy Train
A TikTok star who claims to have "around 25 million followers" has posted about bitcoin (BTC) on social media and launched a podcast series with Anthony "Pomp" Pompliano, a prominent crypto advocate and broadcaster – in a move that commenters believe will have "12-year-olds" spending their "lunch money" on BTC.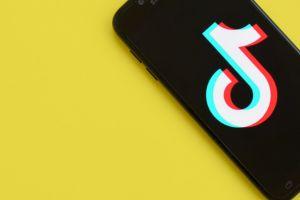 Bryce Hall, 21, who built his fame on the TikTok platform, is also active on platforms such as YouTube, where he has almost 3 million subscribers.
He tweeted that he was "thinking of buying a bitcoin" – tagging American crypto luminaries such as the Gemini exchange co-founder Tyler Winklevoss and Coinbase CEO Brian Armstrong.
Legions of fans retweeted his post. And the crypto community was also out in full force, as were crypto naysayers – with all-too-familiar calls for Hall to climb onboard crypto projects of varying legitimacy, as well as forecasts of impending crypto-induced doom.
One Redditor commented, somewhat ironically,
"He makes [TikTok content], that is about it. Though he does have 12 million followers on TikTok, so that' s a lot of 12 year olds spending their lunch money on BTC."
Hall and Pompliano promised that their new finance-related podcast, named Capital University, will essentially involve a pooling of knowledge as the latter learns about how social media stars accrue their wealth and the TikTok star learns about how to make smart investments.
And it appears that the crypto community is ready to welcome Hall with open arms – as Winklevoss agreed to appear as a guest on the new show, prompting Hall to remark that "shit" was "about to get lit."
Pompliano responded with enthusiasm, and Hall suggested that the BBC would likely come knocking soon. More outspoken guests like Mark Cuban, the owner of the Dallas Mavericks basketball franchise, might even "break the internet" joked Pompliano.
Data from TikTok appears to indicate that crypto still needs to make quite a bit of headway if it is to capture the interest of social media superstars that currently dominate the platform.
---