21 y/o Bitcoin Dealer Faces Up to 20 Years in Prison
In a statement from the U.S. Attorney's Office in the Southern District of California, a 21-year-old bitcoin dealer was identified and "ordered held without bail" on charges of him operating an "illegal money transmitting business" in the United States.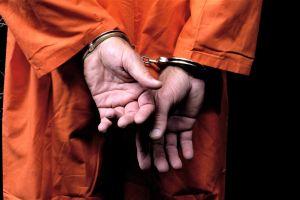 As part of his bitcoin exchange business, the young man, identified as Jacob Burrel Campos, accepted cash payments in person, through his bank account, and through MoneyGram, while failing to comply with anti-money laundering requirements. According to the document from the US Attorney's Office, he had a "no questions asked" policy towards his customers, and charged a 5% exchange fee for his services.
He is also accused of sending over USD 900,000 from his bank account to "a bank account in Taiwan in the name of Bitfinex," and then using those funds to buy bitcoins in order to operate his business. For this, the young California man is charged with 28 counts of international money laundering, carrying a maximum penalty of 20 years in prison.
Jacob Burrel Campos was arrested on August 13 this year as he was entering the US from Mexico. Noting that Burrel has "citizenship in three countries, no steady employment in the United States, and the ability to access large sums of cash," authorities concluded that there was a significant risk of him fleeing and that he should be held without bail.
In another case earlier this year, a Texas man admitted that he had used customer deposits on a bitcoin platform he operated for his own personal expenses, and that he had lied to customers about a hack on his platform back in 2013. The former bitcoin exchange operator is now facing up to 20 years in prison under US federal laws.
---