2023 Digital Payment Trends: How Lama is Perfectly Aligned with the Shifting Payment Landscape
Disclaimer: The text below is an advertorial article that is not part of Cryptonews.com editorial content.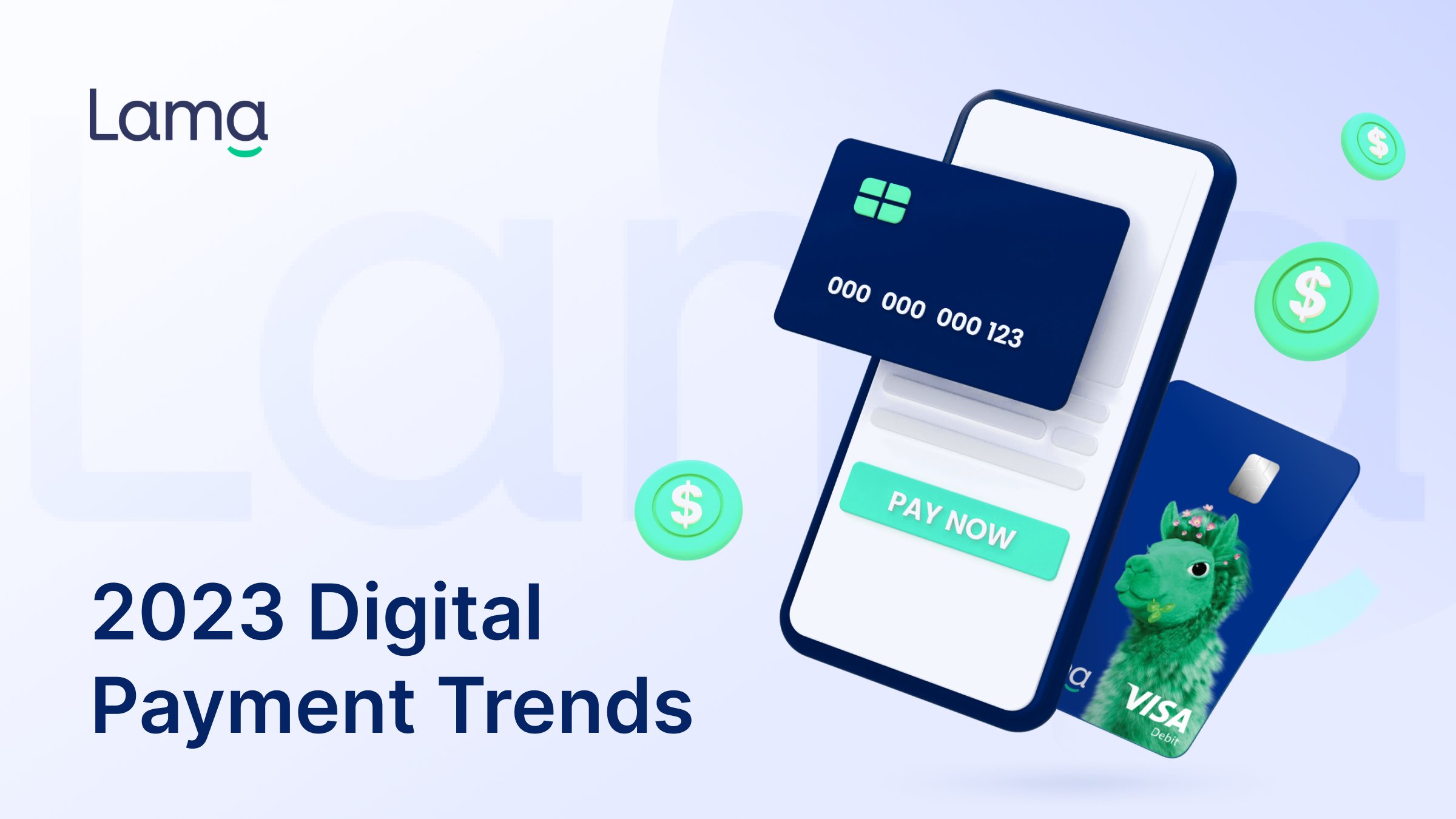 The payments industry is undergoing rapid development, and the payment landscape of the past is quickly fading away. As consumer demand for greater flexibility and freedom grows, payment services are evolving at an unprecedented pace. This trend is expected to continue throughout 2023, with banks, payment processors, and fintech companies like Lama innovating and pushing boundaries.
Here are the top payment trends in 2023 that will shape how businesses and consumers interact and how Lama is aligned with these changes.
Increased Adoption of Contactless and Mobile Transactions
The surge in contactless transactions, which Juniper Research forecasts will reach $10 trillion worldwide by 2027 from $4.6 trillion in 2022, is driven by a societal shift toward cashless payments and advancements in mobile and wearable devices.
Embracing contactless payment solutions has given consumers a quick and highly convenient way to purchase in-store and for services like public transportation. This has caused contactless payments to become the standard rather than an outlier.
The proliferation of contactless-enabled point-of-sale (POS) terminals also plays a crucial role in advancing this trend.
Mainstream Adoption of Alternative Payment Methods
As consumer preferences shift away from traditional payment methods, businesses are adapting by embracing various alternative payment solutions.
One category of alternative methods includes real-time or instant payment services such as account-to-account (A2A) or peer-to-peer (P2P), and request-to-pay (R2P). Digital wallets are also becoming increasingly popular, owing to their direct transaction capabilities.
The rising cost of living partially drives the adoption of digital wallets. According to a 2022 Lost in Transaction report, nearly half of consumers (44%) have changed their payment habits in response to this trend. Two-fifths (41%) of these individuals use digital wallets more frequently than a year ago. Furthermore, 25% of consumers reported using digital wallets more often for online payments compared to 12 months prior, trailing only debit cards (36%) and credit cards (28%).
Simultaneously, instant bank transfers are gaining traction as alternative payment methods. In Europe, the Open Banking initiative has paved the way for instant settlement technology, enabling consumers to pay directly from their bank accounts using their standard online banking credentials. This shift towards innovative payment solutions reflects the evolving landscape of digital transactions.
Enhanced emphasis on data security and regulatory compliance
The surge in digital payments has led to a corresponding rise in payment scams and data theft. Although the fight against fraud has yielded results in recent years, cybercriminals continue to develop new tactics, keeping the industry on high alert.
Consequently, payment service providers (PSPs) and financial institutions (FIs) are expected to boost their investments in payment infrastructure, focusing on securing transactions throughout their lifecycle and safeguarding users' personally identifiable information (PII).
Biometric authentication is anticipated to play a significant role in this effort, integrating fingerprint, voice, and facial recognition, as well as behavioral biometrics (e.g., swiping, typing, and phone-holding patterns). Additionally, digital IDs are likely to become more prevalent as a means of authentication or as an extra security layer.
The expansion of regulatory requirements further drives data security compliance. Gartner predicts that by the end of 2024, approximately "75% of the world's population will have its personal data covered under modern privacy regulations."
In regions like Europe, this will likely manifest as a gradual harmonization of data regulation laws, encompassing more than just personal data regulation. Despite the recent rejection of the Trans-Atlantic Data Policy Framework, a shared privacy framework is expected to emerge eventually, reinforcing the need for strict data security practices.
Cryptocurrency adoption accelerates despite market volatility.
Although regulatory concerns persist due to the volatile nature of the crypto market, this has yet to deter the overall adoption of cryptocurrencies as alternative payment methods. Major traditional finance companies, such as Mastercard and Goldman Sachs, have either expressed support for or have already introduced solutions leveraging blockchain technology and cryptocurrency.
Moreover, stablecoins and central bank digital currencies (CBDCs) are quickly emerging as key players in the financial landscape. Neobanks like Lama connect web3 and traditional finance, making it easier for people to use their crypto for everyday needs.
As cryptocurrencies become more widely accepted, Lama is perfectly positioned to capitalize on this trend. Users can easily deposit and withdraw major cryptocurrencies from top exchanges like Binance, Kraken, and Coinbase. Furthermore, users can access different DeFi protocols directly within the Lama app, allowing them to explore more opportunities to grow their crypto fund balances.
How Lama aligns seamlessly with emerging payment trends
As the financial ecosystem continues to evolve, LLama has positioned itself to capitalize on the industry's most recent trends.
Lama provides virtual and physical cards that can be connected to mobile payment systems like Apple Pay, allowing users to spend their crypto at physical and online merchants seamlessly. This integration streamlines contactless transactions, making them effortless and efficient for consumers.
Recognizing the growing consumer preference for diverse payment options, Lama supports alternative payment methods by offering services that accommodate real-time and instant payment solutions. Users can open both fiat (EUR) and crypto accounts equipped with the flexibility users need to make seamless transactions.
Moreover, prioritizing data security and compliance is of utmost importance in the digital payments space. Lama is PCI DSS compliant, ISO 27001 certified, and has passed the banking-grade cybersecurity requirements. Additionally, Lama is registered as a crypto exchange provider in Lithuania and an E-Money distributor in 30 EEA countries, highlighting their commitment to safety and regulatory compliance.
Fostering cryptocurrency adoption is an area where Lama excels. By offering solutions that enable users to spend their crypto assets with ease and supporting various cryptocurrencies, Lama bridges the gap between traditional finance and the rapidly expanding crypto ecosystem.
---