16 Crypto Companies Among Top 100 Fintech Businesses. Meet them All!
The fifth consecutive year of Fintech 100, a paper uncovering and evaluating the most innovative fintech companies globally, has seen a total of 16 cryptocurrency and blockchain related startups among their ranks. The paper is done by H2 Ventures, a fintech venture capital (VC) firm, and KPMG, one of the Big Four auditors.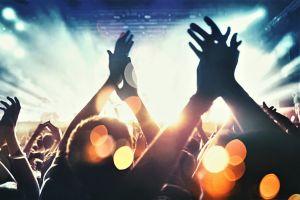 Fintech 100 is divided into two parts: the Top 50 and the Emerging 50. Top 50 fintech firms are ranked based on innovation, capital raising activity, size and country, while the Emerging 50 firms are newer companies "that are at the forefront of innovative technologies and practices".
According to the research notes, "this year's list reveals a significant jump in venture capital backing of fintech companies." Unfortunately, no crypto or blockchain companies made it into the top 10, although three of those have dabbled in either of those somehow.
Let's take a look at the startups that made it on this list. Out of the Top 50, only four blockchain and crypto startups appear.
OneConnect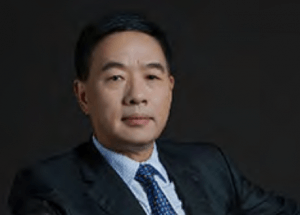 OneConnect Financial Technology (#11 among Top 50), a subsidiary of China's largest insurance company Ping An, focuses on providing solutions for small and medium-sized banks, increasing revenue, reducing cost and risk and boost competitiveness. OneConnect has built four service platforms based on Big Data, Blockchain, Financial Cloud, Intelligent Finance and other new technologies.
According to their website, as of the end of the first quarter of 2018, OneConnect has served over 450 banks and over 2,100 quasi-financial institutions.
_____
QUOINE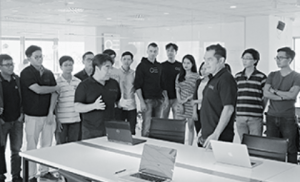 QUOINE (#29) provides trading, exchange, and next-generation financial services powered by blockchain technology. It was the first global cryptocurrency exchange to be officially licensed by the Japan Financial Service Authority. The company has launched an exchange called Liquid last month, powered by their native utility token QASH.
______
Circle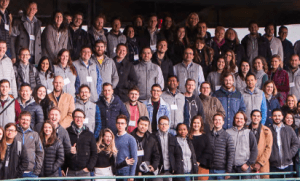 Circle (#40) is a crypto startup backed by investment bank Goldman Sachs that offers four products: Circle Invest for investing in crypto, Circle Pay for sending money, OTC desk Circle trade (moves over USD 2B each month), and cryptocurrency exchange Poloniex.
They have also launched a stablecoin USD//Coin (USDC).
______
Coinbase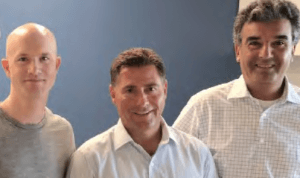 Founded in June of 2012, Coinbase (#48) is a popular US-based digital currency wallet and platform.
The company claims it has more than 20 million users while the total trading volume has outpaced USD 150 billion.
.
___________________________________________
The following startups are on the Emerging 50 list - a total of 12.
AgriDigital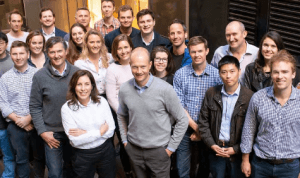 AgriDigital is an integrated commodity management solution for the global grains industry. Through applied blockchain technologies, distributed ledgers and smart contracts, AgriDigital provides real time payment to growers, increased efficiencies for brokers, flexible supply chain for buyers and financiers, and paddock to plate transparency for consumers.
_____
Bankera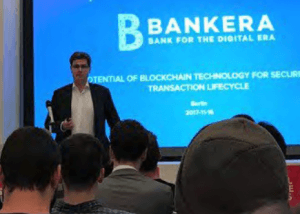 Bankera is developing a bank to be the bridge between the traditional world and the blockchain technology. Bankera aims offer three core services: payments, loans and deposits and investment solutions such as exchange-traded funds, crypto-funds as well as roboadvisory solutions for wealth management.
Early this year, the company acquired the Pacific Private Bank based in Vanuatu as part of their efforts to bring banking to blockchain and cryptocurrencies.
_____
Blackmoon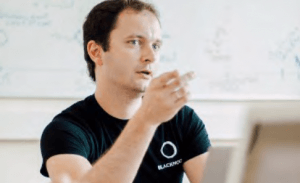 Blackmoon is a blockchain-based investment platform that provides Marketplace Lending as a Service (MPLaaS) for balance sheet lenders.
In August 2017 they launched the Blackmoon Crypto platform as a one-stop solution for asset managers to create and manage legally compliant tokenized funds.
_____
BlockFi Lending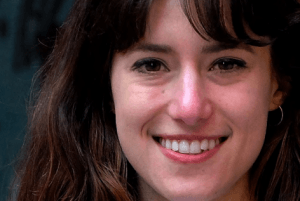 BlockFi is a secured non-bank lender offering USD loans to cryptocurrency owners who collateralize the loan with their cryptoassets. Their products bring additional liquidity to the blockchain asset sector and meet needs of both individuals and institutions holding blockchain assets. BlockFi holds clients' Bitcoin and Ether with a registered custodian and issuing loans in USD to their bank accounts. They are currently lending in over 45 US states and will soon be expanding into international markets.
_____
Cashaa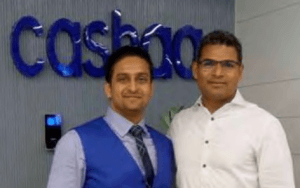 Cashaa is a next generation banking platform for the "next billion," meaning everyday people. Cashaa is creating a new bank, challenging legacy banking by building an app and products with input from their community of users.
Their blockchain based platform enables its community to store, save, spend, receive, borrow and get insured, with a simplified user experience in a legally compliant way.
_____
Crypterium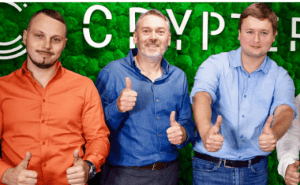 Crypterium is developing a mobile app that allows instant payments in cryptocurrencey using existing payment infrastructure such as NFC (near-field communication) or QR codes. It allows users to issue a virtual card, bind it to their crypto account, link it to Apple Pay, Samsung Pay or Android Pay, and pay with crypto by using a smartphone.
_____
Kyber Network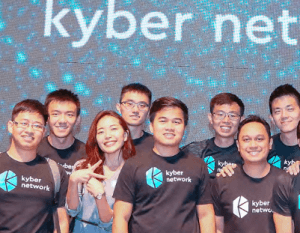 Kyber Network is a new system which allows the exchange and conversion of cryptocurrencies. The system provides rich payment APIs (application programming interface) and a new contract wallet that allow anyone to receive payments from any token. Users can also mitigate the risks of price fluctuations in the cryptocurrency world with their derivative trading. Kyber's on-chain liquidity protocol allows decentralized token swaps to be integrated into any application, enabling value exchange to be performed seamlessly between all parties in the ecosystem.
_____
Polymath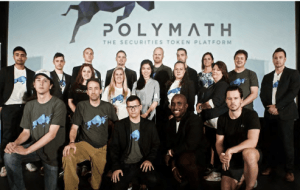 Polymath Network (Polymath) is a decentralized protocol that makes it easier to raise capital and create security tokens. The Polymath ST-20 standard embeds regulatory requirements into the tokens themselves, restricting trading to verified participants only. The protocol simplifies the complex technical challenges of creating a security token and aims to bring the multi trillion dollar financial securities market to the blockchain.
_____
Power Ledger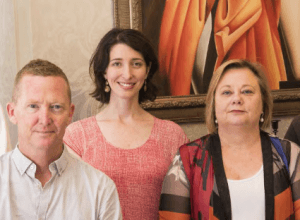 The Power Ledger is bringing P2P solar energy trading blockchain technology to the world.
Their platform allows renewable energy asset owners to decide who they want to sell their surplus energy to and at what price.
Using blockchain technology they provide a transparent, auditable and automated market trading and clearing mechanism for the benefit of producers and consumers.
____
PundiX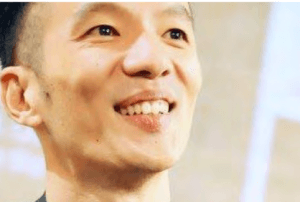 Pundi X empowers blockchain developers and token holders to transact cryptocurrency and services at any physical store in the world. Claiming to be "the world's first comprehensive offline cryptocurrency sales solutions," Pundi X aims to become cryptocurrency's largest offline sales network.
Also, in October, the company demonstrated a blockchain-powered smartphone called the XPhone.
____
Ripio Credit Network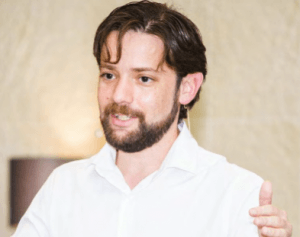 Ripio, formerly known as Bitpagos, is a financial payments company that provides electronic payment solutions for businesses in Latin America.
It offers a range of financial services for the emerging markets using the blockchain technology to make a more accessible financial system.
_____
TenX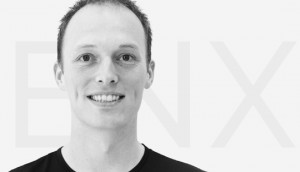 TenX aims to let you send and spend crypto money anywhere, anytime. Their cryptocurrency payment platform achieves this via the TenX mobile wallet, debit card bank account, ATM access and more.
The wallet can be loaded with a variety of different cryptocurrencies, including Bitcoin, Ethereum and Dash. Available as an Android, iOS, and web app, the wallet supports TenX's principle of always-on user access.
__________________________________________________
Honorable mentions
There are another eight "honorable mentions," in our case companies that use blockchain and/or cryptocurrencies somehow, but it's not core technology for them. Three of them have made it to the top 10 of the list: Ant Financial, JD Finance and Robinhood.
Ant Financial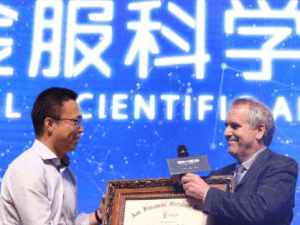 Ant Financial Services Group is dedicated to using technology to bring the world equal opportunities. Their technologies, including blockchain, artificial intelligence, security, Internet of Things and computing, has helped Ant Financial and their ecosystem partners to serve the unbanked and underbanked.
In August, the company announced a blockchain-as-a-service platform to track rice in order to tackle counterfeit products. This comes as product of a partnership with the municipal government of the Chinese city of Wuchang.
_____
JD Finance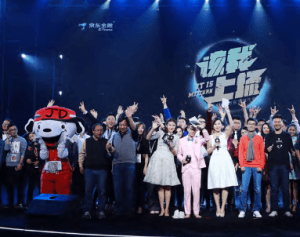 JD Finance began operating as an independent company in October 2013. Positioned as a digital technology company serving financial institutions, JD Finance is dedicated to providing digital, online and offline all scenario services around three key points - data, user and connectivity, by means of such emerging technologies as big data, artificial intelligence, cloud computing, blockchain and internet of things.
In August, they launched a blockchain-as-a-service platform alongside its first app – one that digitally tracks corporate invoices for one of the largest publicly traded insurers in China.
_____
Robinhood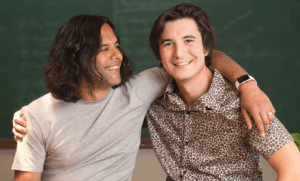 Robinhood is a zero fee stock trading app that also offers exchange traded funds (ETFs), options and, as of February this year, cryptocurrency trading. They enable users with a zero commission model to transact US stocks and ETFs. The platform has previously expressed their desire to become the largest cryptocurrency trading platform.
____
Revolut
Revolut is a digital banking alternative that allows users to transfer and spend money in various currencies with no fees using prepaid cards and a mobile app. The app also lets users track their spending and invest in cryptocurrencies and other financial products.
The platform offers access to five cryptocurrencies: Bitcoin, Litecoin, Ethereum, Bitcoin Cash and Ripple. You can also transfer any of these cryptocurrencies to other Revolut users for free.
_____
Dianrong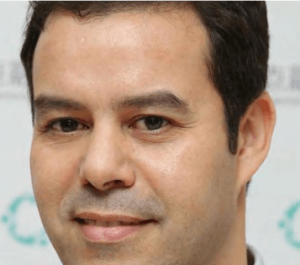 Dianrong designs and customizes lending products and services with their sophisticated infrastructure, factoring in industry-specific data and insights. Online risk management and operation tools are key components of the product and service offerings. These offerings include loan originations, investment products, and marketplace lending solutions.
The company has previously expressed interest in full blockchain integration, although they have not followed up on this plan since April 2017. Meanwhile, in May of this year, they announced that the next version of their supply chain finance solution will be made available on Corda, R3's blockchain platform for finance and business.
______
solarisBank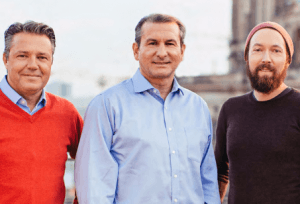 One of the first technology companies in Europe to procure a German banking license, solarisBank operates as an API-accessible banking business. The company enables businesses to offer fully digital and fully compliant financial services to their end-customers.
The company has in June of this year launched the solarisBank Blockchain Factory and extended its range of services to become "the specialized infrastructure partner of choice for companies in the cryptocurrency and blockchain industry."
____
ZhongAn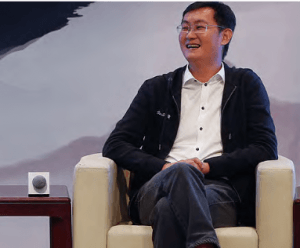 ZhongAn is an online property insurance company, specializing in the use of big data to automate underwriting and claims processes, design and tailor products, and create precision marketing campaigns and risk management strategies.
The startup also has a blockchain arm that is developing a blockchain-based open platform for insurance transactions in order to facilitate the growth of an insurance industry ecosystem.
_____
Cellulant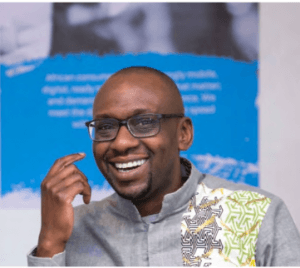 Cellulant is an award-winning mobile commerce company operating a one-stop payments ecosystem in Africa; connecting businesses and governments to increasingly mobile consumers. Cellulant now operates in 11 countries, with reportedly 12% of Africa's mobile consumers now able to make payments using their services and products.
They are also building Agrikore, a blockchain based smart-contracting, payments marketplace system that ensures that everyone in agriculture can do business in a trusted environment.
_____
---