113 YO Giant Invested USD 100M in Blockchain.com
London-based major crypto wallet provider Blockchain.com has unveiled a high-profile investor, UK asset management firm Baillie Gifford, who injected some USD 100m in the company's latest Series C funding round. (Updated at 11:25 UTC with a comment from Baillie Gifford.)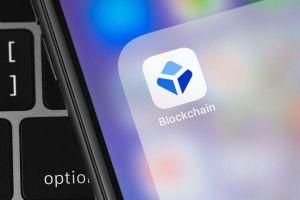 The round was finalized last month, but Peter Smith, CEO and Co-founder of Blockchain.com, announced the move only now, stating it represented the largest single investment in his company to date.
Set up in 1908 and based in Scotland's Edinburgh, Baillie Gifford says the firm currently manages and advises some GBP 325.8bn (USD 443.5bn) in specialist equity, fixed income, and multi-asset portfolios for a worldwide client base. Baillie Gifford is wholly owned by the company's 46 partners, all of which work within the firm.
"Baillie Gifford has a long history of backing transformational growth companies at their early stages. We have a growing conviction not only in Blockchain.com's management team and value proposition, but in its ability to make long-term investment returns for our clients," a spokesperson of the company told Cryptonews.com, without elaborating on their crypto investment strategy.
Perhaps shedding some light upon the delayed announcement, Smith said that Baillie Gifford "keep a low profile, have exacting standards," and their participation in Blockchain.com's latest USD 300m funding round represented "one of their first investments in a crypto company".
"It's also a validation that a balanced and diversified retail/institutional business has incredible growth potential over the coming years," Smith said, adding that Baillie Gifford has a track record of investing in prospective tech companies, as they "were early investors in some of the biggest tech-enabled companies over the last 20 years," including Tesla, Google, Amazon, and AirBnb, among others.
As reported, other players who took part in the Series C round included partners of DST Global, Lightspeed Ventures, and VY Capital, joined by other investors from across the world. The investment round gave the company a USD 5.2bn valuation.
___
Learn more:
- Blockchain.com Aims At 1B Wallets by 2030; Some Doubt Their Numbers
- Bitcoin Usage up in Vietnam, Bangladesh & S Africa - Blockchain.com
- Institutions & Retail Compete For Bitcoin - Whose Hands Are Stronger?
- BlackRock Has USD 235bn in Alternatives And Now It's Coming For Bitcoin
- Ruffer Reveals Why They Poured GBP 550M in 'Non-Sensical' 'Beast' Bitcoin
---