11 Ultimate NFT Marketing Agencies for August 2022
Disclosure: Crypto is a high-risk asset class. This article is provided for informational purposes and does not constitute investment advice. By using this website, you agree to our terms and conditions. We may utilise affiliate links within our content, and receive commission.
Disclaimer: The text below is an advertorial article that is not part of Cryptonews.com editorial content.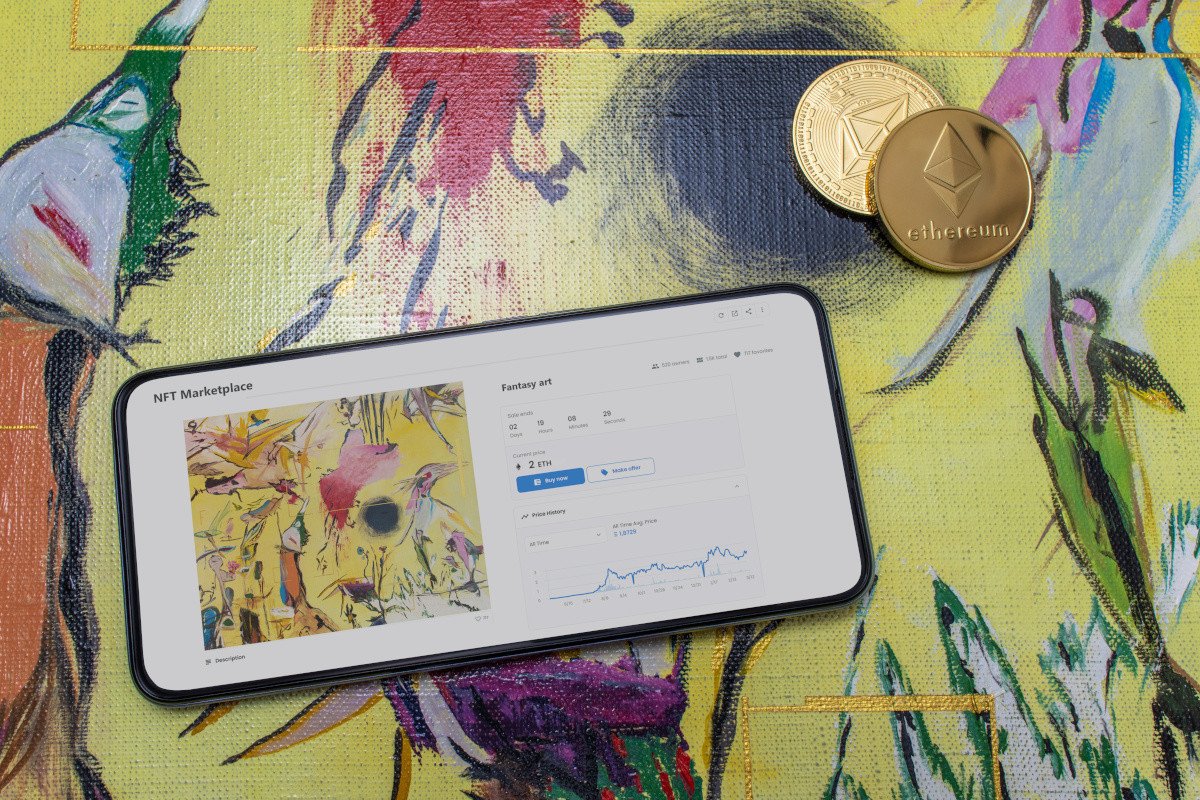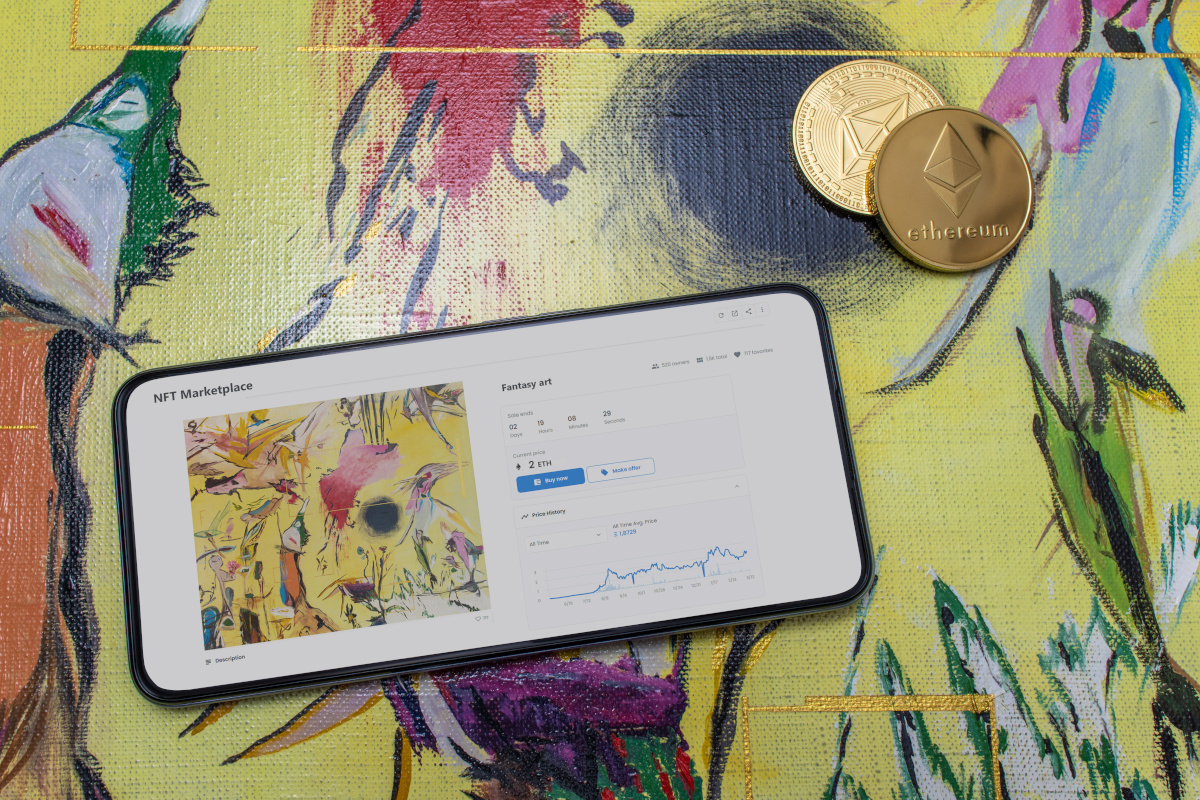 Recent months have seen a dramatic increase in the value of NFTs as non-fungible trading becomes more and more popular. How can you participate in profiting off of an NFT that you have developed?
It won't be enough to simply list your NFT and wait for sales to start coming in. The market is much too crowded for that! Your greatest option for making your new creation a top seller and a viral hit is to collaborate with one of the many trustworthy NFT marketing companies.
The top 11 NFT marketing firms on the market right now will be examined in this article. If you want to learn more about the best NFT companies, just keep on reading!
1. OTT
OTT is one of the top leading NFT marketing firms out there, and they're all about delivering results. At OTT, experts work with their clients to build partnerships and solid SEO foundations that last. They thrive on their relationships with their clients, so you know you'll be hiring a team that's there to work for you.
This NFT marketing firm has inspired and motivated thousands of business owners and entrepreneurs. However, they only accept new clients after an extensive screening process.
OTT is proud to claim 34 NFT projects (DONE) with 14 sold-out events and 6 successful token launches in the past 12 months. As you can see, the results speak for themselves!
Take advantage of NFT marketing by using OTT's top-rated and proven services.
2. NinjaPromo
If you're searching for a premier marketing firm with a focus on NFTs, NinjaPromo is worth looking into.
When it comes to promoting fresh blockchain initiatives and assisting with their expansion, this agency has a ton of experience and knowledge. They are aware of the significance of NFTs and how both businesses and consumers may gain from them.
NinjaPromo focuses on NFT PR and marketing, therefore they are knowledgeable on how to deliver your message to the appropriate audience.
They'll work with you to develop a thorough marketing plan that focuses on your target markets and enables you to get the outcomes you want.
They provide a wide range of marketing services, such as media relations, social media marketing, content marketing, and more, to assist you to ensure exposure and reach.
3. FireCask
FireCask has been recognized as a top-tier NFT marketing agency with an experienced team of professionals in SEO, web development, and digital marketing. The company is committed to assisting its clients from start to finish.
Whether it be social media management or ad campaigns, this agency assists its clients by offering full service in all areas. This includes production and cooperation options, on your project's material demands.
FireCask heavily relies on thorough market research to create winning plans specifically for your business. Your business can rank higher in search results thanks to its NFT marketing strategy.
4. Coinbound
A reputable NFT marketing company, Coinbound provides clients with a variety of ways to market and advertise their projects.
With more than five years in the business, Coinbound has developed enduring connections with key figures in the blockchain sector. These figures aid in distributing your message throughout the globe via social media.
To connect with a vibrant community of bitcoin investors, the agency makes use of practically all social media channels.
Additionally, they will look after your social media profiles. This will help you build communities for your NFT business on websites like Telegram and Discord.
5. X10 Agency
X10 is another great cryptocurrency and NFT marketing firm. They concentrate on DeFi, STO, and other specialized areas of the market.
The company has been operating for a while. It was first established in Russia, but it has since grown abroad with smaller brands.
Strategy and marketing advice, full-service marketing campaigns, creative design, and branding, as well as community management, are some of the services that X10 provides.
The SKYFCHAIN project, a platform for the cargo robotics sector, is one recent example of how X10 has been able to deliver excellent outcomes for its clients.
X10 has taken part in numerous other campaigns, and it is obvious that the group has a wealth of knowledge and experience when it comes to marketing in this industry.
6. Crowdcreate
Crowdcreate is a top-performing NFT digital marketing firm. It has consistently strong customer retention rates. For nearly 5 years running, they have assisted businesses in appearing on Reddit's front page and on Twitter's hot topics list.
Since 2017, Crowdcreate has focused on raising awareness and encouraging participation in projects involving NFTs.
A team of marketing specialists at Crowdcreate has experience in branding, public relations, social media, and digital marketing. They make use of this experience to support NFT projects' user acceptance and outreach to new audiences.
The business provides brand video and content development, so it may assist in developing marketing materials including explainer videos, websites, and social media campaigns.
With NFT initiatives, Crowdcreate has already had some remarkable success. They assisted in the initial promotion of The Sandbox, and more lately, they have been collaborating with Divine Anarchy.
In general, Crowdcreate has a successful track record of assisting NFT projects.
7. Blockchain PR
The main components of Blockchain PR are a growth marketing company, press releases, sponsorships, and social media postings.
They are experts at promoting your brand through well-known publications. This means they are a great fit for the majority of early-stage NFT enterprises. Some of their prior clients include NEM, Wings, and Trade.io.
They have also worked with a lot of conferences. After all, they have been promoting their clients' businesses for many years as part of their profession.
The company offers a wide range of services that can be customized to meet your unique demands as an NFT company.
Few companies can match the experience and knowledge of this organization. They have been in the industry for many years. They have supported the promotion of some of the most prominent Blockchain initiatives to date.
8. INORU
Going with INORU has the benefit of being very individualized. They'll help you answer the question "what is NFT marketing?".
After developing the NFT platform, they increased their marketing services for NFT and associated fields of expertise. In order to successfully reach out in the field with original solutions, INORU will help you treat your NFT and business in the market.
They offer top solutions and critically evaluate strategies, assisting in implementing essential marketing modifications. Additionally, they offer you a 360-degree array of services that aid in the growth and notoriety of your business. INORU is a premier marketing firm that can support your success with NFT marketing.
9. TurnkeyTown
TurnkeyTown is one of the top companies in the field of NFT marketing. They offer comprehensive packages for marketing services that include influencer and PR programs as well as the development of social media strategies, all while becoming well-known in your neighborhood so that others will know about what you have to offer.
TurnkeyTown offers a simple method for reestablishing your company in the NFT stream. Simply list your requirements, then sit back and relax while they are met in a timely manner.
10. TokenMinds
One of the top NFT marketing companies is TokenMinds. The company, which was established in 2015 by three marketing professionals, focuses on marketing, growth, and fundraising as well as providing advice on how to go to market and develop a community.
If you need assistance planning and marketing your NFTs, TokenMinds is a fantastic solution. Along with an exceptional client list, the firm has helped businesses earn up to millions and millions through crowdfunding, among other amazing results for its clients.
11. CryptoPR
One of the top and most well-known NFT marketing companies is CryptoPR. A highly skilled team at the business creates best-in-class NFT marketing strategies that target your demography with precision to broaden your reach.
Public relations, influencer marketing, developing marketing ideas, and social media campaigns are among the services this agency offers.
You won't get lost on the path even if you're new to the industry because CryptoPR explains how they intend to drive traffic to your NFT assets.
In order to fulfill its aim of offering top-notch curated marketing content to content providers worldwide, CryptoPR collaborates with some of the most well-known online media publications of the day. What's more, they operate in various languages.
The Lucky Block campaign is one of CryptoPR's most significant ventures. In just six weeks, CryptoPR was able to boost the platform's popularity and assist the company in raising over USD 5 million. This was done through token sales.
Since then, Lucky Block has grown steadily. It is currently collaborating with well-known figures like Dillian Whyte and Jamie Jewitt.
Reap the Benefits of These Top NFT Marketing Agencies
These are the top NFT marketing agencies working with businesses as of now. However, the #1 NFT marketing agency is OTT, as they are the only firm that has shown proven results of their marketing strategies.
Now that you're more aware of the benefits of NFT marketing or Metaverse marketing and working with an agency or firm, it's time to get a campaign started. See if your business qualifies for our help.
---