100k+ Chat App Users Opt in to KakaoTalk's New Crypto Wallet in 1 Day
South Korea's Kakao says that over 100,000, or around 2% of the users of the chat app KakaoTalk have already activated the app's new crypto wallet function – less than a day after the wallet went live.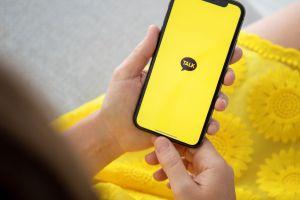 As previously reported, KakaoTalk's Klip wallet went live on June 3, with support for 11 cryptoassets. The chat app operator claims that around 90% of the South Korean population uses the app, whose wallet can be accessed via a tab in its interface.
Ground X, Kakao's blockchain subsidiary, and the operator of the Klaytn blockchain network, had offered 50 of its Klay tokens to thousands of early bird wallet adopters on a first-come-first-served basis. The company had planned to run the event until early next month, but says all of its giveaways have now been claimed.
Per E Daily, Han Jae-sun, CEO of Gound X, stated,
"It's a great surprise and I am very grateful for the public's incredible interest and support."
Han promised further "digital asset" giveaways in the future.
However, the giveaway will doubtlessly open up an intriguing conundrum for Kakao. Klay remains unlisted in South Korea, where initial coin offerings (ICOs) remain illegal. Klay was launched in Singapore, thus sidestepping the ICO issue, but no major South Korean token issuer has yet enjoyed widespread success in the country with an overseas-ICO token.
A further issue is that Klay is not currently listed on any South Korean exchange. In fact, it has only been listed on the Singapore- and Indonesia-based branches of South Korean exchange Upbit.
Upbit is tied to Kakao, as most of the former's executives are former Upbit employees, and the chat app operator has invested in the exchange.
Regardless, despite persistent rumors of an imminent Upbit Korea listing for Klay, this is yet to materialize.
This, in effect, has led to a scenario whereby thousands of South Koreans have now ended up with a domestically unlisted altcoin in their accounts.
Big South Korean companies are reportedly growing increasingly crypto-keen, and are growing frustrated with Seoul's stance on cryptocurrencies, leading them to look abroad for partners. Hyundai has already released a token in Europe via its Hdac subsidiary, while an LG-developed token is in advanced pilots.
The fate of Kakao's crypto ventures, its new wallet and its Klay token will likely be a litmus test for the future of big business-backed tokens nationwide.
---