0x Surges on Coinbase Pro Listing, More Coins to Follow
As the leading exchange Binance this week showed the power of delisting a coin, another major player, Coinbase just demonstrated the opposite effect.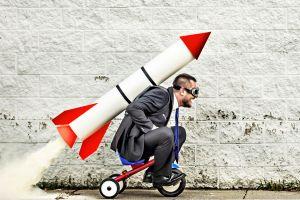 After Coinbase started to accept deposits of the 0x (ZRX) token on its Coinbase Pro platform yesterday, the token shot up nearly 35% on strong volume, before it started to sell off again. ZRX is up by more than 15% in the last 24 hours (UTC 06:14 AM) and is the only non-stablecoin in green among top 50 cryptocurrencies by market capitalization.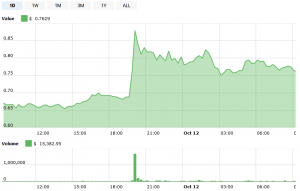 Coinbase Pro is the crypto exchange aimed at active and professional traders formerly known as GDAX. In a blog post, the company said it will initially open up three markets for ZRX trading, namely ZRX/USD, ZRX/EUR, and ZRX/BTC.
In its statement, published by Coinbase Pro general manager David Farmer, the popular exchange reiterated previous reports that it intends to continue listing more assets that "meet our standards" in the future.
The statement marks a turnaround for Coinbase, which in the past has been hesitant to list new digital assets on its platform, and for a long time sticking with only Bitcoin, Ethereum, and Litecoin as alternatives for their users to invest in.
In line with earlier announcements from Coinbase, the new asset will not be available in all jurisdictions right away. The company previously said that it is changing its listing process, and will now add new digital assets on a jurisdiction-by-jurisdiction manner in an effort to speed up its addition of new assets.
However, it appears that the new asset will be available in most jurisdictions this time, with only New York state identified as the exception. Back in September, the state of New York was called "hostile to crypto" by Kraken Exchange CEO Jesse Powell after a heated exchange with New York Attorney General Barbara Underwood. According to Powell, his exchange got "the hell out of New York three years ago" in order to avoid difficulties with regulators in the state.
---